The insecure electricity and water supply in Taiwan might potentially affect Taiwan Semiconductor Manufacturing Co.'s (TSMC) activities on the island. The company also acknowledged that it is finding it difficult to retain new personnel as the competition for engineers heats up.
The Taiwanese electronics giant also disclosed that the global chip scarcity severely hurt its customer satisfaction rating last year as the business struggled to meet orders in its sustainability report, which was released on Thursday.
The chip industry is seeing a strong talent war, which TSMC blamed for its difficulty keeping new hires. The turnover rate for those employees, who are those who started working for the company less than a year ago, was 17.6%, according to the business. This was much higher than the business's typical turnover rate of 6.8% percent and fell short of the company's target of 15%.
Although TSMC has pledged to reduce its new hire turnover rate to 10% by 2030, the rate has been rising over at least three years, rising from 13.4% in 2019 to 15.7 percent in 2020. Its annual turnover was only 4.9 percent in 2019.
Over the past two years, the company has started a significant hiring initiative as it has significantly increased operations to assist ease the global chip shortage. In 2021, it employed more than 65,000 individuals, up from more than 56,000 the year before.
To entice experienced semiconductor talent, TSMC said that its global hiring program had been expanded to include key U.S. cities as well as those in India, Canada, Japan, and Europe
According to the article, TSMC also established semiconductor-related courses at Taiwanese institutions that were co-designed and attended by roughly 1,200 students.
The chip shortage, on the other hand, significantly contributed to TSMC's customer satisfaction percentage last year falling below its objective of 90 percent to 83.9% as many customers were unable to receive as many semiconductors as they desired. According to the research, this is the first time in at least four years that the rating has dropped below 90%.
On the subject of the environment, TSMC revealed that it spent $1 billion, or roughly 1.7 percent of its overall revenue, last year, or 28.97 billion New Taiwan dollars, on environmental initiatives. This occurs as Taiwan, home to the majority of the company's industrial facilities, gears up for its first increase in power prices in four years. Industrial electricity tariffs, particularly those for the chip manufacturing industry, will increase by 15% starting in July.
The business expects to spend up to 2 percent of revenue on environmental, social, and governance efforts, according to Lora Ho, senior vice president of TSMC and chair of the committee.
Despite having the second-largest chip industry in the world by revenue, after the United States, Taiwan struggles with unpredictable water and electrical supply. Last year, it experienced the greatest drought in recorded history, and both then and again, there have been widespread blackouts.
According to TSMC's most recent sustainability report, the likelihood of a power outage or disruption is increasing, and some of these disruptions could occur within the next three years. Additionally, it issued a warning that potential water shortage-related problems in three years might occur.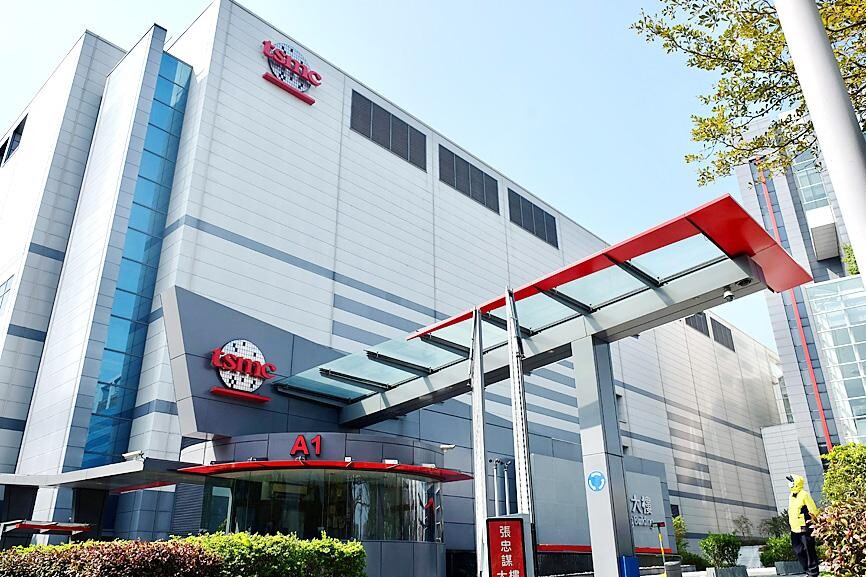 However, the business achieved its objective of using renewable energy to meet 9.2% of its needs in the previous year and is on course to achieve its newly revised aim of utilizing 40% green energy by 2030.
Additionally, TSMC announced that it would use renewable energy for at least 20% of the electricity used in several new plants, including its most cutting-edge 3-nanometer chip facility, which is expected to go online by the second half of 2022. This makes TSMC the first chipmaking company in the world to join the RE100 initiative. Companies around the world have joined RE100, a campaign to use only renewable energy by 2050.
According to the research, TSMC used 19,192-gigawatt hours of energy in 2021, a 13.4% increase over 2020. That is less than the increase of 18.1% in 2020.
The chipmaker claimed that it discovered different chipmaking equipment accounts for 50% of its energy use and ordered six of its top power-consumption suppliers — Applied Materials, ASML, KLA, Screen, Tokyo Electron, and ASM — to create chip production equipment that is less energy-hungry. By 2030, TSMC wants to increase the energy efficiency of this equipment by 20%.
also read:
AMD Ryzen CPU Revenue may be hit by the Success of Intel's Alder Lake CPUs