The 13th Generation Raptor Lake Desktop CPU family's flagship processor, the Intel Core i9-13900K, will support the LGA 1700/1800 socket platform. The Raptor Lake chip will use a hybrid architecture design similar to that of its forerunner, Alder Lake, with more cores, faster clock speeds, and a larger cache for improved performance.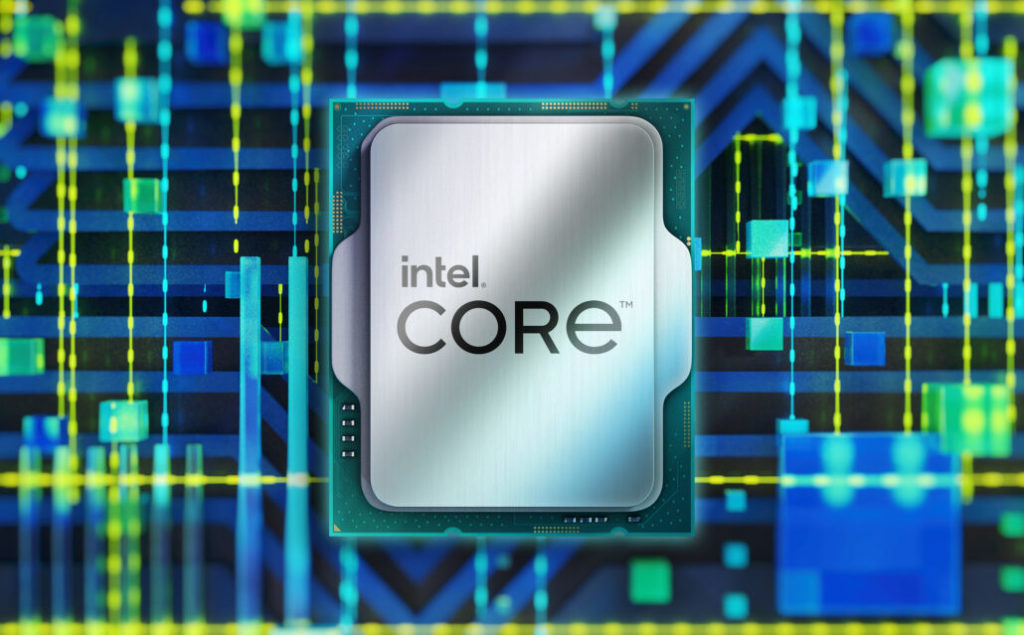 Raptor Lake from Intel is a refinement of the existing Alder Lake design rather than a significant architectural update that will appeal to content makers and gamers with more of almost everything. The flagship Core i9-13900K will need to demonstrate that it is the real deal by outperforming AMD's Ryzen 7000 flagship chip based on the Zen 4 core as well as the Core i9-12900K in terms of CPU performance.
The Intel Core i9-13900K CPU will have a total of 24 cores and 32 threads, according to its specifications. 8 P-Cores based on the Raptor Cove core architecture and 16 E-Cores based on the Gracemont core architecture make up the 8+16 configuration that is used for these. These cores are all produced using the 10nm ESF, sometimes known as the "Intel 7" manufacturing node. The overall die size would be a little larger than Alder Lake's C0 desktop die because the chip will have more cores and cache using the same process node.
Intel 13th Gen Raptor Lake Desktop CPUs Expected Features
Up To 24 Cores & 32 Threads
Brand New Raptor Cove CPU Cores (Higher P-Core IPC)
Based on 10nm ESF 'Intel 7' process node
Supported on existing LGA 1700 motherboards
Dual-Channel DDR5-5600 Memory Support
20 PCIe Gen 5 Lanes
Enhanced Overclocking Features
125W PL1 TDP (Flagship SKUs)
The Intel Core i9-13900 Raptor Lake CPU comes with 16 MB of L2 cache for the P-Cores (2 MB per core) and 16 MB of L2 cache for the E-cores as well (4MB per cluster of 4 cores). This gives us a total of 32 MB of L2 cache, which when combined with the L3 cache will give us 68 MB of cache, or what is allegedly known as "Game Cache."
According to the most recent speculations, the final retail part's single-core speeds will top out at 5.8 GHz, while the all-core boost would reach a maximum speed of 5.4–5.5 GHz. The CPU will have a 125W (PL1) based TDP (or MTP – Maximum Turbo Power) and a 250W (PL2) based TDP (or PL2 TDP). Actual power consumption is estimated to be around 253W at maximum, which is 12W more than the Core i9-12900KS.
OneRaichu has noted that 13th Gen Raptor Lake CPUs may include one SKU that can feature a turbo clock speed of up to 6 GHz, the Intel Core i9-13900KS. OneRaichu has been ahead of the curve in hunting down Intel CPU rumors. Raptor Lake would become the first x86 CPU family to feature a clock frequency that will surpass 6 GHz as a result. With 5.5 GHz+ being achieved across multiple threads on AMD's Zen 4-powered Ryzen 7000 CPUs and reports of 5.6–5.8 GHz single-core frequencies in the air, it appears that Intel will just use Raptor Lake to the fullest extent of its abilities.
With a 4.0 GHz clock speed, Intel's Core i9-13900K Raptor Lake ES1 CPU is largely comparable to the Intel Core i9-12900K, but the ES3 CPU performs 7 percent better in single-thread testing and 28 percent better in multi-thread tests. Additionally, it outperforms the AMD Ryzen 9 5950X by 21% in the multi-threaded category and by 34% in the single-threaded category. It will be a very close race between the two flagships as AMD is predicted to get an extra >15 percent single-threaded IPC uplift and an overall >35 percent multi-threaded uplift through a mix of architectural & clock enhancements with Zen 4 Ryzen 7000 CPUs.
The aggressive price strategy used by Intel to launch its 12th Generation Alder Lake portfolio undoubtedly assisted the company in selling enough processors to begin eroding AMD's Ryzen market share and income. While segments like the Core i5 and Core i7 frequently appear in the "Top 10 Sellers" on various NA and EU-based retailers, fans typically opt for the top Core i9 components.
also read:
Niantic lays off more than 80 employees and terminates four Projects