The partnership between FC Barcelona and Spotify has just officially started last Friday (1st July), while Barca's home stadium has also been renamed Spotify Camp Nou.
The Spanish La Lga giants FC Barcelona is a popular football club worldwide. Barca are the 26-time Spanish first division title winners, who have also won five UEFA Champions League titles.
On the other hand, Spotify is a Swedish audio streaming and media services provider whose popularity is growing worldwide.
A detailed look at the partnership between Barcelona and Spotify
Spotify is now officially FC Barcelona's Media Partner and Audio Streaming Partner. Moreover, the Swedish company is also the Title Partner to the stadium of the club.
In shirts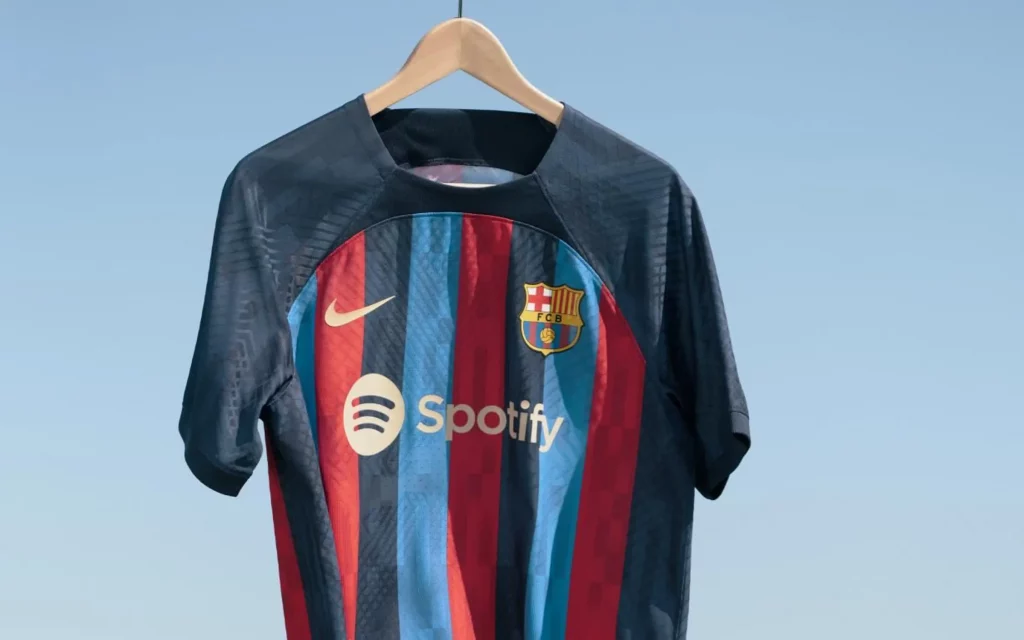 According to the deal, Spotify is set to appear on the front of the men's and women's football shirts of the club from the 2022/23 season for the next four seasons. Moreover, both teams' training kits will also carry this Swedish company on the front for the next three seasons.
In Stadium
Barca's home stadium now can be officially called Spotify Camp Nou. It is the first time in the stadium's 65 years of history that it has been rebranded. The Stadium has a capacity of 99,354 seats.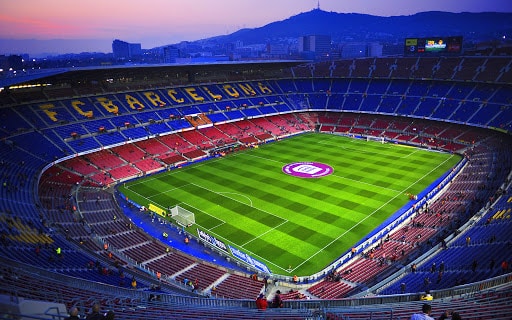 Barca's popular men's and women's players Pedri, Maria Leon, Ansu Fati, Alexia Putellas, Aubameyang and Aitana Bonmati have been featured in the new mural on its grandstand facade while the name Spotify Camp Nou has taken the limelight at the centre and sides.
Spotify will be also present inside the stadium. Their presence will be spotted on the terrace seats, on the home and away benches, and also via various pitch-level assets.
The brand name will also be visible in various advertising assets of the club. These include advertising panels used in the pressroom and mixed zone, and in other institutional activities at the Spotify Camp Nou and Estadi Johan Cruyff.
In academy
Meanwhile, their partnership will also be put into effect in the Barça Academy. The Swedish brand is now set to appear on the front of the club's Pro Academies' shirts. They will nurture the young talents of the club.
In digital
Spotify will also have a significant digital presence with the club. During the teams' training sessions, audiovisual content will be created, which will be published and promoted on the club's social networks.