SonyLiv is an incredible and most famous online video streaming service that we all know. There is every kind of film and series available in it. Recently, SonyLIV drops a new trailer that contains all the upcoming series on SonyLIV in 2022.
We all want to watch a good quality series that can help to boost our mood and also refresh us to back to work again that will be awesome. SonyLIV also contains some new seasons like Scam, Rocket Boys, Maharani, and many more. 
Here is a list of all the upcoming Sony LIV Web Series in 2022:
1. Maharani 2
Sony LIV unveils the series Maharani will going to return for the second season. Rani Bharti will be played by Huma Qureshi, the CM of Bihar. The character has been inspired by Rabri Devi while Somesh Shah will play the role of her husband Bheema Bharti.
2. Faadu- A Lo
The filmmaker Ashwini Tiwari helmed the new hit romantic comedy movie Bareilly ki barfi, and now this love story. The story is about an unusual poetic love story between two individuals having different thoughts, the series also features Saitami Kher, and Paveli Gulati.
3. Rocket Boys 2
The second part of the popular biographical drama series was created by Nikkhil Advani. The story revolves around two great scientists of the National Homi J. Bhabha and Vikram Sarabhai. The series has already been praised a lot by the audience.
4. Dr. Arora
Bollywood's ace filmmaker Imtiaz Ail gas made the series. Dr. Arora will hit on Sony LIV very soon, Dr. Arora stars Kumud Mishra, Gaurav Parajuli, Vivek Mushan, Ajitesh Gupta, Vidya Malvade, Sandeepa Shar, and Sekhar Suman
5. Tanaav
Tannav is a fantastic upcoming adaptation of the internationally claimed show Fuada, which is once again recreated by Sudhir Mishra, and co-directed by Sachin Mamata Krishn. The show is based on the story of a special unit of the Indian Armed Forces. The shoe features Manav Vij, Sumit Kaul, Rajat Kapoor, Shashank Arora, Arbaaz Khan, Zarina Whav, and Ekta Paul.
6. Good Bad Girl
Like the other series, Sony LIV also declares this series is titled Good Bad Girl. The show is directed by Vikas Bahl, popular for his work in acclaimed movies like Quen, Super 30, and Chiller Party.
7. Jehanbad
Jehanbad or Jai Break or Heart Break is an upcoming series of Sony LIV shown by Sudhir Mishra. In this series, we will see young and talented actress Poulomi Das. The series is directed by Rajeev Barnwal and Satyanshu Singh.
8. Mission R&AW
For this series, Sony LIV, and Hansal Mehta come jointly to make a new series named Mission R& AW. The story is based on RK Yadav's book of the same name and depicts the journey and exploits of the first chief of India's foreign agency R&AW
9. Garmi
The show has been created and directed by Tigmanshu Dhulia popularly known for his role as Randhir Singh in the Gangs of Wasseypur. Sony LIV's new series Garmi reveals the story of the youth politics established amidst the backdrop of Bhopal, Madhya Pradesh. The series features Jaya Ojha, Disha Thakur, Vyom Tadav, and Vineet Kumar.
10. Jengaburu: A Billion Dollar Cause
Sony LIV will soon premiere a fresh new web series Jengaburu: A billion-dollar Cause, which is part of its upcoming original premium series. it is created and directed by filmmaker Nila Madhav Panda, known for making multiple documentaries and shorts based on social issues such as climate change, child labor, education, and films like I am Kalam, Jalpari, Babloo Happy Hai, etc.
11. Jazzy City '71
Jazzy City '71 was announced on Saturday by Sony LIV, as part of its 2022-23 slate of original shows. It is created by Soumik Sen, known for directing the 2014 drama film Gulaab Gang and directed by R.S. Vimal. The details about the star cast are yet to be announced by its makers.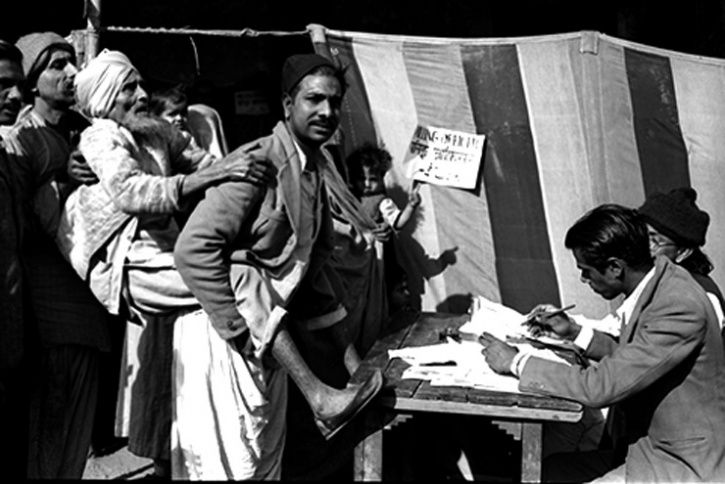 12. First Election: India 1951
First Election: India 1951 is the first socio-political drama series based on the first general election that was held between October 25, 1951, and February 21, 1952, the very first time after India got freedom from the Britishers in 1947. The series is created and directed by Rahul. Dholakia is known for his National Award-winning film Parzania.
13. Main Sahir Hoon
Main Sahir Hoon is one of the series announced as part of Sony LIV's 2022-23 slate of upcoming shows. It is the story of the lead characters named Sahir and Amrita and is Created by Manish Hariprasad who has produced Deepika Padukone and Shah Rukh Khan starrer 2013 romantic comedy film Chennai Express.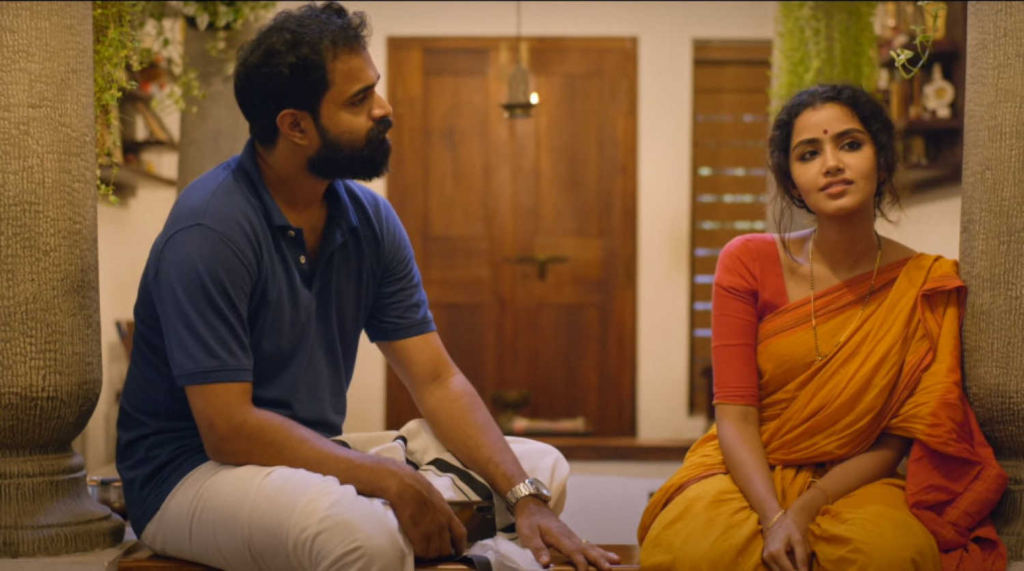 14. Freedom At Midnight
Freedom At Midnight is an upcoming epic political thriller based on the book of the same name by Dominique Lapierre and Larry Collins. Produced and shown run by Nikkhil Advani, it highlights many incidents from the year of India's independence and interrelated stories about events and personalities who played a significant role in writing the country's history.
StuidioNext and Advani's Emmy Entertainment have come together to co-produce the series while Abhinandan Gupta, Adwitiya Kareng Das, and Gundeep Kaur have penned the story.
15. Summer of '77: Children of Freedom
Summer of '77: Children of Freedom is the upcoming series of Sony LIV that is created and written by Sudhir Mishra. The further details regarding the shows haven't been revealed by the makers yet.
16. Memo Boys
The series has been created by Rajiv Rajaram and Drishya Gautam; Meme Boys is Sony LIV's Tamil series that will follow four unassuming college kids who run an anonymous meme page that takes on their oppressive college administration as a joke at a time that led to a college-wide revolution.
Produced by Rainshine Studios, the series stars Guru Somasundaram, Badava Gopi, Aadhitya Bhaskar, Siddharth Babu, Jayanth, Namitha, and Nikhil Nair with Gokul Krishan and Arun Koushik being on board as the showrunner and director respectively.
17. Kaiyum Kalavum
Kaiyum Kalavum is also Sony LIV's Tamil Web-series announced as part of Sony LIV's 2022-23 slate. Created by Rohit Nandakumar who is onboard as an actor, the series also stars Sanchana Natrajan, Madonna Sebastian, Senthil, and Karu.
Subbaraj is attached as showrunner and Raju is onboard as director. The series follows a compulsive thief and an unlucky pickpocket inching closer to being in love with every act of theft they commit.
18. Tamil Rockerz
Tamil Rockerz has been directed by Arivazhagan and is produced by AVM Productions. It follows a notorious pirate group Tamil Rockerz, who publicly announced their plan to leak a massive budget and highly anticipated "Garuda ", "Athiradi Star " Adithya's next film.
To stop them from doing so, a special team headed by Rudra, a. cop with scarred past, must fight against time, unruly fans, and an anonymous network of cyber pirates to secure the movie.
The show is written by Manoj Kumar Kalaivanan and stars Vani Bhojan, Aishwarya Menon, Azhagam Perumal, Vinodhini Vaidyanathan, and MS Bhasker in key roles.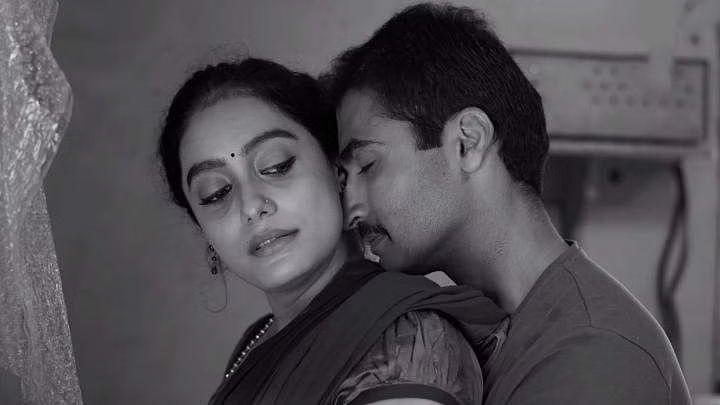 19. IRU Dhruvam 2
Sony LIV's new Tamil crime thriller Series Iru Dhruvam, which premiered its 9 episodes in 2019 on Sony LIV is set to return to the platform with its super exciting season 2. Produced by Applause Entertainment, the series stars Prasanna, Nanda, and Abhirami Venkatachalam in the lead roles.
The first season was directed by M. Kumaran while the upcoming season will be directed by Arun Prakash. The announcement of the renewal of the series was made in October 2021.
20. Victim: Who is the Next?
The victim is the upcoming Tamil anthology series which is produced by Dilli Babu's Axess Film Factory and Venkat Prabhu's Black Ticket Production. It is jointly directed by Venkat Prabhu, Chimub Devan, Pa. Ranjith, and Rajesh M., and stars Amala Paul and Priya Bhavani Shankar in the lead roles.
21. Journey
The Tamil web series titled Journey is directed by Cheran Pandian and produced by Compass8 Films. It stars Kalaiarasan Harikrishnan, Prasanna, Aari Arjunan, Divya Bharathi, Anju Kurian, Aadukalam Naren, Kashyap Bharbarya.
22. Accidental Farmer & Co
Sony Liv's new Accidental Farmer & Co. is an upcoming Tamil series written and directed by Suman Jay. Produced by Trend Loud & Open Window, the show stars Vaibhav Reddy, Ramya Pandian, Vinodhini, Badava Gopi, and Chutti Aravind in the key roles. Balaji Mohan is on board as showrunner in the series.
23. Nijam with Smita
Sony LIV's series Nijam with Smita is a popular Telugu talk show set to premiere on Sony LIV soon, hosted by actress and playback singer Smitha. Popular stars of the Tollywood film industry Chiranjeevi, and Rana Daggubati are set to enter the show as a guest.
24. Scam 2003: the Telgi Story
The previous film of Pratik Gandhi Scam 2003, based on the 1992 Indian stock market scam committed by stockbroker Harshad Mehta, the show's director Hansal Mehta along with Tushar Hiranchandani are set to return with the second installment of the franchise titled Scam 2003, which will be based on 2003 Stamp Paper Scam, committed by Abdul Karim Telgi.
Mehta assures that the second installment will be as authentic and entertaining as the original one but with a completely different approach when it comes to storytelling. The series went on the floor in April this year.
Here is the trailer:
A big thanks for the source.
Read: Money Heist: Korea-Joint Economic Area (Season 2): Everything We Know About the Second Season