In the year 2022, the Indian film industry wrapped up many shows and now we have many shows that have already been released in July. There are many incredible Indian movies and series set to release in July 2022. All of the categories of the shows will be available in July on both theatres and Online Video Streaming platforms and theatre too. We will be going to get a huge number of shows in the coming July. 
Here is a list of upcoming Indian shows in the theatre in July 2022:
Movies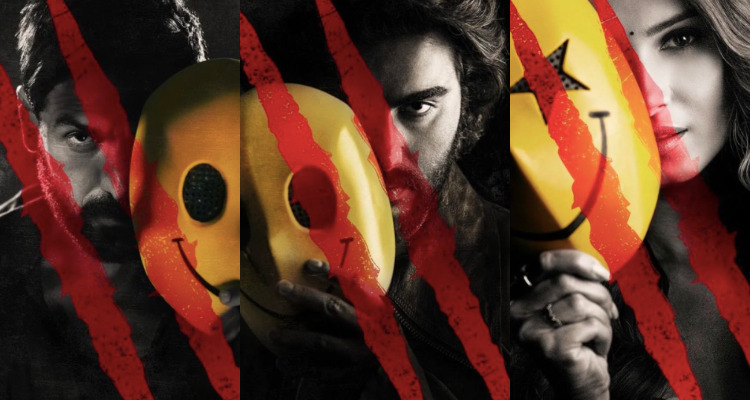 17. Ek Villains Returns
Release Date: 29th July 2022
The film is the sequel to Mohir Suri's 2014 film. This is an action romantic drama film. In this film, we will see two pairs, Aditya Tot Kapoor and Tara Sutaria, John Abraham, and Disha Patani.
16. Good Luck Jerry
Release Date: 29th July 2022
Jahnvi Kapoor plays the role of Jerry who is an innocent girl, getting dragged into the world of criminals with cocaine smuggling.
15. Thank God
Release Date: 29th July 2022
Siddharth Malhotra and Rakul Preet Singh feature in this film directed by Indira Kumar.
14. Sirf Ek Friday
Release Date: 28th July 2022
The film is directed by Llyod Baptista and features Mahesh Manjrekar and Tutu Varma. The story revolves around a boy on the mission to complete his mother's dream to become an actor.
13. Vikrant Rona
Release Date: 28th July 2022
Vikrant Rona is a strong comic-book flair. The new promises start with a very conventional path along with a female narrator who has been introduced to such a strange land-based by sea. The land has been located just beyond the hills and surrounded by a dense forest that seems like one of the wettest places on the earth.
It's raining continuously, which mainly creates a strange atmosphere bathing that gloomy blue. The story of the film is mainly based on three things: the fear of people who can inhabit the mysterious land and also a sinister and along with a phantom that seems like enjoying the status of the legend.
12. Karthikeya 2
Release Date: 22nd July 2022
In this film, Karthikeya just finds himself in the pursuit of truth with many chapters of Hindu mythology-based on Dwarka city of Lord Krishna.
11. Shamshera
Release Date: 22nd July 2022
We all know that Slavery is not good for any person, no one will provide you the freedom. Ranbir Kapoor plays the dual role of father Shamshera. Khamanan just sets out with his dacoit gang and takes the iron from the British Sultanate. The son of Shamshera just blew the nose of everyone, this time he is more powerful and fit.
The Indian Daroga of British Shuddh Singh aka Sanjay Dutt reveals the mercilessness and makes everyone tremble. The story of the dacoit tribe in the late 1800s those who first say about freedom.
10. Shoorveer
Release Date: 15th July 2022
The film reveals Hawks, the first kind of team that depicts such excellent officers from all the three fields of armed forces. The new video reveals many top gun-esque vibes into it. There are such amazing fighter jets serving on a sharper way in the air, apparently just gearing up for some kind of battle. There is also even a Maverick type of figure that just shows that the only intention is to take the hair-raising risks that do not even serve the entire team.
9. Jaadugar
Release Date: 15th July 2022
In this film we will see Jitendra Kumar playing the role of Magic Meenu, wearing the dress of the groom and pigeons are flying around by following such a hand-trick of raining paper. based on a small-time magician, Menu with no such athletic skills must have to prove his value in a prestigious inter-colony football tournament, in order to marry one of the loves of his life.
In his way there are just two things that create the obstacles to achieving his goal, the two things are the girl does not love him back and his team has not gotten the victory in a game for years. The video has ended with a traditional get-up of a magician-organized black turban and a crispy mustache.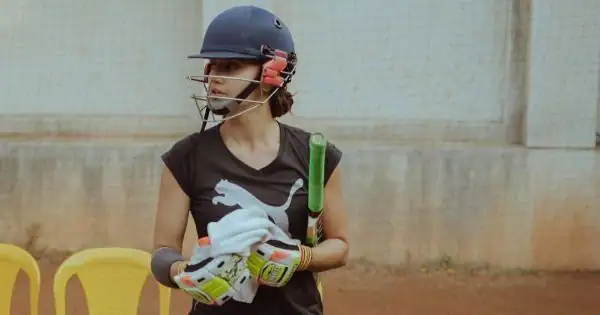 8. Shabaash Mithu
Release Date: 15th July 2022
Taapsee Pannu will play the role of Mithu, a girl who always wants to be a cricketer. A lady dreaming to be a cricketer is still not taken in a good manner, and like others, she also has faced much criticism except her coach, that's played by Vijay Raaz. He also reveals that potential in her and just takes her on the board as the girl's cricket team.
In every step, she has been bullied and also ridicules, but coal can be converted into a diamond if it stays under huge pressure, so for Mithu the criticism makes her more strong as she learned to stand tall against all of the mockeries, and bloom herself against the society. The film is going to be a promising biopic.
7. Phone Bhoot
Release Date: 15th July 2022
This film features Katrina Kaif, Siddhant Chaturvedi, and Ritesh Sidhwani Ishan Khattar. This is a horror comedy film directed by Gurmeet Singh.
6. HIT: The first Case
Release Date: 15th July 2022
Rajkumar Rao plays the role of a cop named Vikram who is a combat beast since his past, and the recent job once again takes him to the traumatic memories. He starts to get panic attacks that are affecting his work life. HIT mainly stands for the Homicide Intervention Team that reveals the story of a police officer on the trail of that missing woman. The movie is basically a remake of the 2020 Telugu hit having the same name. It has directed by Shailesh Kolanu who also took the responsibilities of the original.
5. Titu Ambani
Release Date: 8th July 2022
This film is the debut of Deepika Singh. In this film, we will see Raghubir Yadav, Tushar Pandey, and Brijendra Kala in some pivotal roles.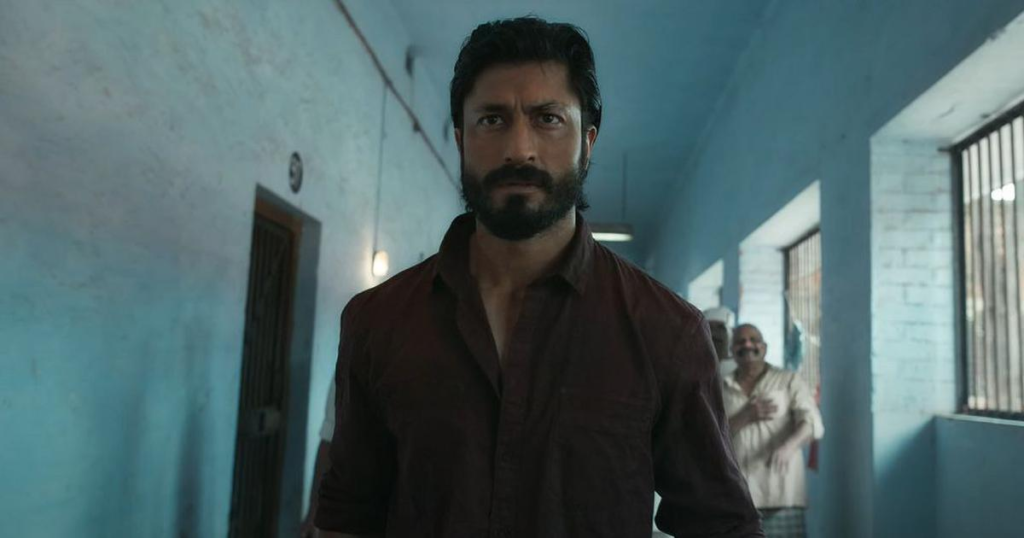 4. Khuda Haafiz- Chapter 2
Release Date: 8th July 2022
This film is mainly the sequel to the 2020 film Khuda Hafiz made by Faruk Kabir. Vidyut Jammwal and Shivaleeka Oberoi play the lead roles.
3. Kaduva
Release Date: 7th July 2022
The story is set in'90s, Kaduva follows young high-range rubber planter Kaduvakunnal Kuruvachan as he battles a high-ranking officer in the Kerala office, James Ellas Manjiledathu.
2. Om: The Battle Within
Release Date: 1st July 2022
This film is featuring Sanjana Sanghi and Aditya Rot Kapoor. This is an upcoming power pack action romantic film.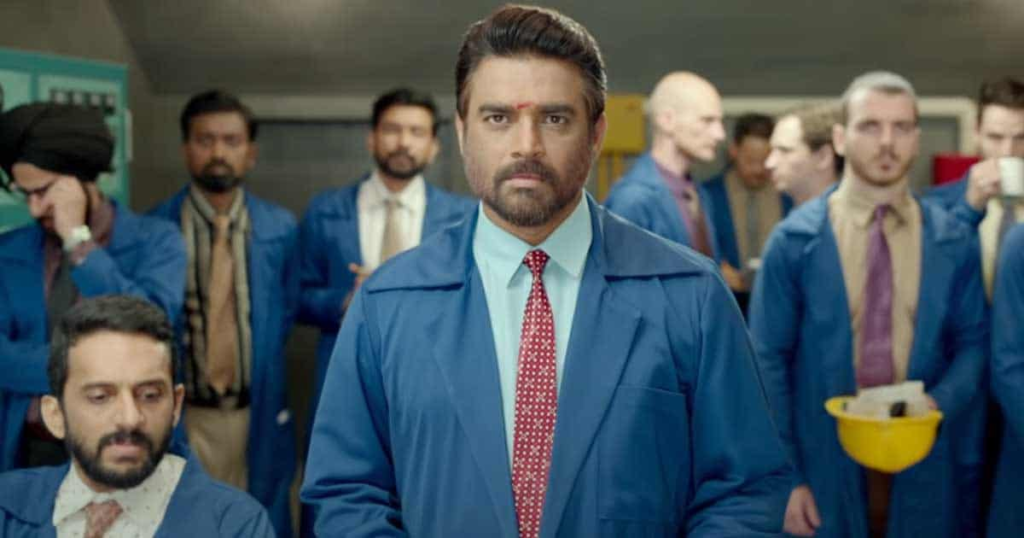 1. Rocketry: The Nambi Effect
Release Date: 1st July 2022
The story of Rocketry depicts the life of Nambi Narayanan who is a former scientist and aerospace engineer of the Indian Space Research Organization (ISRO). In 1994, Narayanan had allegedly charged with leaking some vital secrets on defense to two of the alleged Maldivian intelligence officers, Mariam Rasheeda and Fauzia Hassan. The scientist was mentally steady and also honest about his duty, and battled against his own case in the Supreme Court and was termed not guilty in 1996.
Web Series 
4. CAT
Release Date: July 2022
The new Hindi series is based on an innocent man who has been dragged into a conspiracy based on drug trafficking in Punjab and struggling to pull himself from the mess.
3. Dahaad
Release Date: 27th July 2022
In this prime video series, Sonakshi Sinha will play the lead role of the series. She is playing the role of a local small-town inspector who set out to investigation
2. Ranveer Vs. Wild
Release Date: 8th July 2022
In this series, Ranveer Kapoor will be the companion of the famous Bear Grylls. He will explore the unknown with Bear Grylls.
1. The Gone Game (Season 2)
Release Date: 7th July 2022
The new season introduces us to CBI officer Sharmila Gupta played by Harleen Sethi who also has tried to prove their existence. The Gone Game was created as an experimental series in 2020 at the peak point of the pandemic situation.
It was remotely shot by the actors by themselves, within that has been confined in their homes, The new series also got some positive reviews, and leading to the OTT platform and got the permission for the second season.
A big thanks for the source.
Read: Money Heist: Korea-Joint Economic Area (Season 2): Everything We Know About the Second Season