A new family drama shows now getting bigger a messier in the second season of The Gone Game This is a new murder mystery show. The trailer of the murder reveals how the series will reveal such shocking secrets and also twists in the latest season. First, the series debuted in 2020.
The second season of The Gone Game picks up from the events of the first season that ended with the mystery while Sahil Gujral becomes alive or becomes dead. His wife Suhani cheated on him and fled with her lover Prateek, that turns out there is a bigger game plan as revealed in the new trailer.
We have seen that Suhani has more skeletons in the cupboard, and she wondered to know that Sahil is still alive. In her quest, she also gets murdered, and left Sahil's present, and also her sister-in-law comes as the scanner. 
The new trailer also introduces us to CBI officer Sharmila Gupta played by Harleen Sethi who also has tried to prove the existence. The Gone Game was created as an experimental series in 2020 at the peak point of the pandemic situation. It was remotely shot by the actors by themselves, within that has been confined in their homes, The new series also got some positive reviews, and leading to the OTT platform and got the permission for the second season.
The actress Shweta Tripathi Sharma said, "The Gone Game began smack in the middle of the lockdown. Covid definitely acted like our biggest villain in that sense but we also learned to not allow the pandemic to hamper our spirit and devised ways to work around it. The biggest impact it had on us was the style of the storytelling that had on us was the style of storytelling that had to be adapted to the narrative and it worked out in our favor overall! As actors, our work is very collaborative when it comes to translating a story on the screen that also needs an entire team of people working both behind and in front of the camera."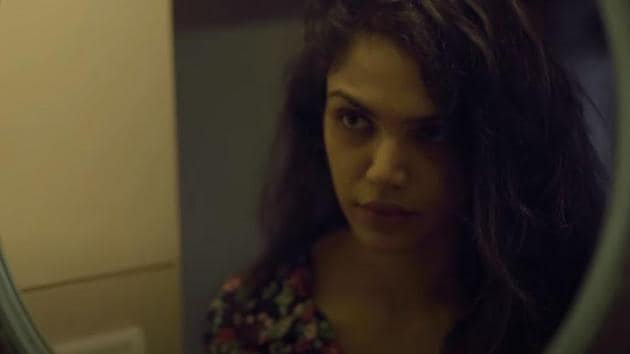 The Gone Game 2: Cast
The second season features Harleen Sethi, Sanjay Kapoor, Shrita Pilagaonkar, Shweta Tripathi, Arjun Kapoor, Rukhsar Rehman, Indranil Sengupta, and Dibyendu Bhattacharya playing the role.
The Gone Game 2: Release Date
The new season will hit on 7th July 2022.
Here is the trailer:
A big thanks for the source.
Read: Money Heist: Korea-Joint Economic Area (Season 2): Everything We Know About the Second Season