The 25-year-old left-back Hira Mondal is set to leave the Kolkata-based ISL club East Bengal as Bengaluru FC have reportedly signed him.
Hira Mondal is playing senior football career for several years. He played for East Bengal first time in late 2018 when the club was still serving in the I-League. After spending little time for that Kolkata club, he later signed for another Kolkata-based club Mohammedan SC.
Hira Mondal in recent times
Hira played two consecutive seasons for Mohammedan SC. They earned the I–League promotion for the season of 2020/21 after winning the I-League 2nd division title in the 2019/20 season. In the I-League 2020/21 season, Mohammedan finished in the sixth position, while Hira was selected in the Team of the Season.
Last September, Hira returned to the ISL club East Bengal. Though East Bengal struggled in their second ISL season (2021/22) as they finished the last position in the competition (11th), Hira impressed with his consistent performances.
In his first ISL season, Hira Mondal appeared in 16 games for East Bengal, including 15 starts. Majorly serving as a left-back, Hira had 49 tackles, 29 interceptions (most among the teammates), 57 clearances and 35 blocks. While he had more than 56 per cent passing accuracy in that complete season, he also managed to provide 24 crosses.
Though Hira is now popular as a left-back, he is also effective as a centre-back or right-back.
Hira Mondal is reportedly leaving East Bengal due to uncertainty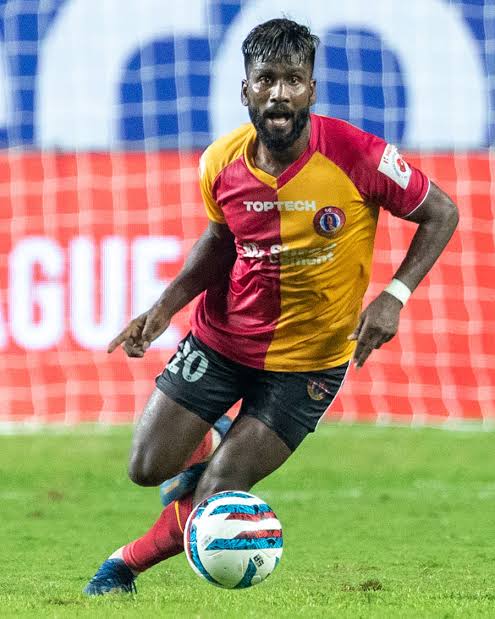 Many ISL clubs were interested to sign the talented Hira Mondal for the 2022/23 season. According to media reports, Hira was trying to stay in East Bengal, but his salary was the major issue. He has reportedly signed for Bengaluru FC in a multi-year deal due to a higher salary. However, both the clubs and ISL haven't confirmed this move yet.
East Bengal club is currently busy tie-up with the new investors Emami Group. However, this crucial deal hasn't been finalised yet as the club's fate to participate in the upcoming ISL season is still hanging. As the future of the club is still uncertain, the top players are not confident enough to join or stay in this reputed club.