Qualcomm Technologies has announced that it is building on its current roadmap and market position in RF front end (RFFE) for handsets to extend its knowledge into new device categories as Wi-Fi expands into the 6GHz band and the new Wi-Fi 7 standard develops, as well as the unprecedented technological sophistication and obstacles that are arising in the way signals are put in place.
The extended portfolio is created for Bluetooth, Wi-Fi 6E, and the next-generation Wi-Fi 7 standard, for which Qualcomm announced a new product line in May 2022. It is intended to improve Bluetooth and Wi-Fi experiences.
Latest Module from Qualcomm
In addition to smartphones, the modules are made for a variety of other device categories, including automobiles, extended reality (XR), PCs, wearables, mobile broadband, and the internet of things (IoT), among others. The Wi-Fi baseband chip and antennas are connected via Wi-Fi RFFE modules, which amplify and modify signals for the best wireless transmission.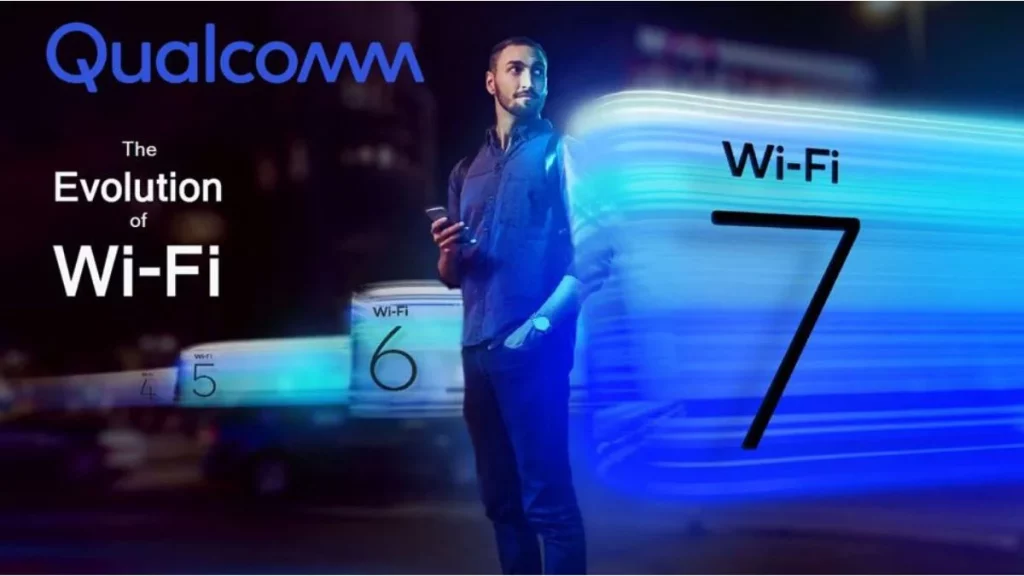 The new modules unveiled today have 5G/Wi-Fi coexistence features and complement Qualcomm ultraBAW filters to enable 5G/Wi-Fi concurrency, increasing wireless performance in cellular devices. Manufacturers use these modules to swiftly and affordably manufacture Wi-Fi client devices.
The launch of the RFFE modules supports the company's goal of expanding its handset range with modem-to-antenna solutions into the automotive and IoT sectors, enabling Qualcomm Technologies to be a global RFFE revenue leader across a variety of industries.
About the 5G Technology
The majority of 5G automotive, 5G fixed wireless access CPEs (customer premise equipment), and 5G PC devices that have been announced or are currently being developed use Qualcomm Technologies' connectivity chipsets, according to Qualcomm. Additionally, consumer IoT devices like wearables are increasingly adopting Qualcomm RFFE.
The new modules can be used by manufacturers in conjunction with client connection technologies from Qualcomm Technologies, including Snapdragon 5G Modem-RF Systems and Qualcomm FastConnect 7800 Wi-Fi 7/Bluetooth Systems. Along with the modules, they can also use Bluetooth and Wi-Fi chipsets from other companies.
The senior vice-president and general manager, RFFE, at Qualcomm Germany RFFE, Christian Block said: "With Qualcomm Technologies' new products, we are extending our RFFE leadership into automotive and IoT, helping OEMs address their massive industry-specific challenges like development cost and scalability."
The OEMs adopting our solutions may create devices with higher performance, longer battery life, and shorter commercialization times, which will eventually speed up innovation and provide customers with better experiences.
Wi-Fi 7 and Next Gen Devices
According to David McQueen, research director at the international technology intelligence firm ABI Research, the introduction of the new Wi-Fi 7 standard and the expansion of Wi-Fi into the 6GHz band have created previously unheard-of levels of technological complexity and difficulties in the development of radios.
These difficulties are quite similar to those that the cellular industry faced in its transition to LTE Advanced Pro and 5G, which led several smartphone OEMs to assign Qualcomm the task of designing their RF systems.
Similarly, if powerful radio designs utilizing cutting-edge RFFE components are not linked with high-performance Wi-Fi modem development, this will not be sufficient to differentiate in the Wi-Fi 7 market.
The business could develop a scale for these solutions and deliver them at competitive price points in both the cellular and Wi-Fi industries, which would enable Qualcomm to not just increase competitive barriers to its rivals in the Wi-Fi 7 market.
The businesses that succeed and win over the industry must show that their solution can boost performance, shorten time to market, cut costs overall, and allow for flexibility and customization.
As the war expands into sectors other than smartphones, such indicators will become increasingly crucial for product differentiation. Customers are actively trying the new front-end modules. By the second half of 2022, commercial devices utilizing the new solutions are anticipated to go on sale.
Read: Qualcomm teases the potential launch date for its next flagship, the Snapdragon 8 Gen2 SoC