The Ranji Trophy season 2021-22 ended with Madhya Pradesh being the winner and Mumbai becoming the runners-up. The season went well and gave us a few players that we should look out for.
In the article below we will be discussing the eleven players who performed brilliantly in this Ranji Trophy.
Ranji 2022: The best XI from this season
1. Yashasvi Jaiswal (Mumbai)
Yashasvi scored 419 runs in two games at an average of 104.75, including three hundreds that occurred in straight innings. The 20-year-old left-hander warmed up with 35 in the first innings of the quarterfinal match against Uttarakhand before scoring 103 in the second essay. He scored 100 in the first innings and 181 in the second during the semifinal match against Uttar Pradesh.
2. Sarfaraz Khan (Mumbai)
Sarfaraz has scored 803 runs in five games at an astounding average of 133.83, including three hundreds and two fifties. He started this season off strong by scoring 275 against Saurashtra. The 24-year-old then crushed 165 off 181 balls to defeat Odisha by an innings. He is the highest run-getter in this Ranji season and is the 'Man of the Tournament.
3. Rajat Patidar (Madhya Pradesh)
He has scored 506 runs in five matches at an average of 72.28, with 105 fifty-plus scores. Given that MP had lost some early wickets, his 79-run effort versus Bengal in the second innings of the semifinal was significant. In the opening innings of the quarterfinal match against Punjab, he scored 85 runs. He contributed 142 against Kerala, 86 in the innings victory over Meghalaya, 54 against Gujarat, and a total of 86 in the league stage games.
4. Shams Mulani
This season, the 25-year-old has taken the most wickets in the competition. The left-arm spinner has taken 37 wickets in five games with an average of 14.59. His statistics include two 10-wicket match hauls and five five-fifers. He has amassed 5 half-centuries and 292 runs at an average of 48.66 while batting. Unbelievably, the five 50s came in a row of innings.
5. Kumar Kartikeya ( Madhya Pradesh)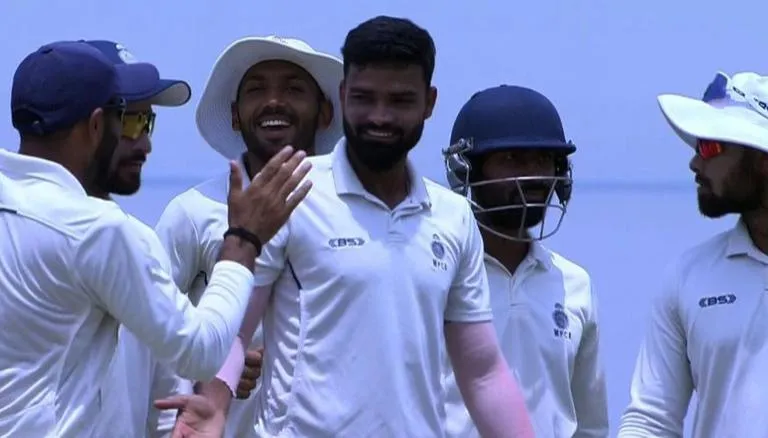 He has 27 wickets at an average of 16.33 in five games, including three five-wicket hauls. In the first innings, he captured three for 61, including two wickets in the very first over. Abhishek Raman was dismissed by the spinner off the first ball when Bengal attempted to chase 350. To end with five for 67, he dismissed the Bengal captain Abhimanyu Easwaran and veteran batter Manoj Tiwary.
6. Chetan Bist (Nagaland)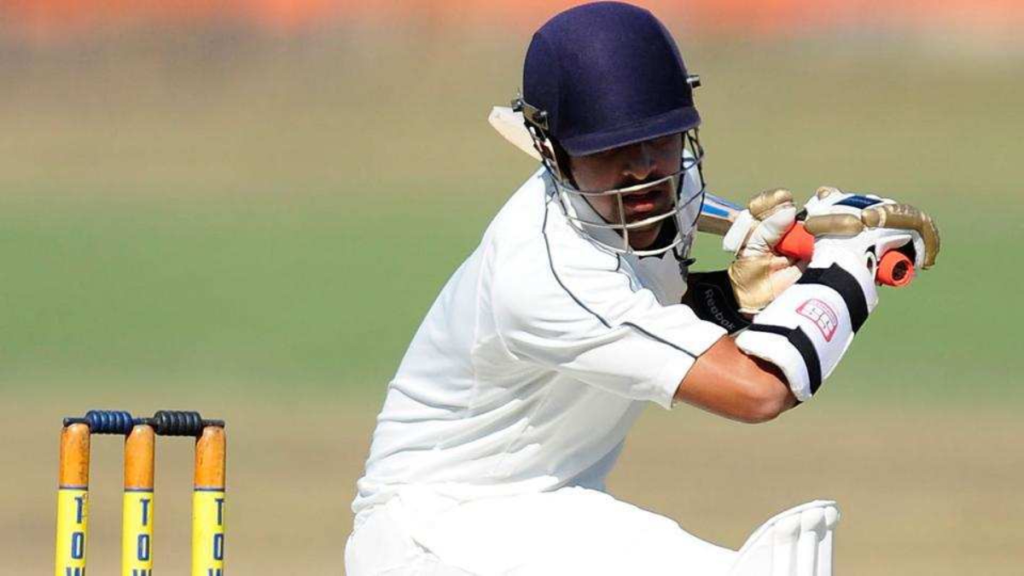 In four matches of the 2022 Ranji Trophy, 32-year-old Nagaland player Chetan Bisht scored 623 runs at an average of 311.50. He made 59 fours and 7 sixes during this time. Chetan scored a season-high 122 runs without being defeated against Jharkhand, 119 and 100 against Mizoram, 155 against Arunachal, and 115 against Sikkim. He's the second-highest run-scorer of the season.
7. Mandeep Singh (Punjab)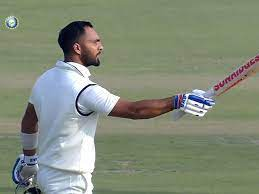 Mandeep led the club in run production, averaging 94 runs per inning while scoring 376 runs in six innings. He was essential to Punjab's participation in the knockout rounds. His highest score of 159 came in a successful match against Haryana.
8. Shahbaz Ahmed ( Bengal)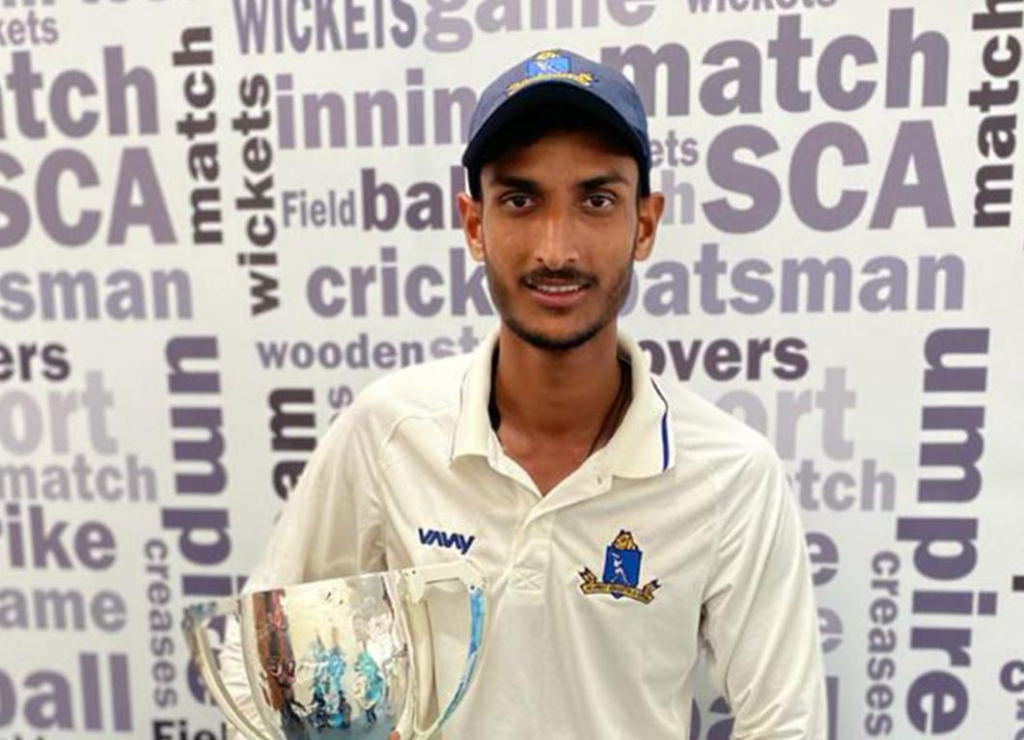 This cricketer from Bengal amassed 482 runs in 10 innings at an average of 60.25. In the semifinal match against Madhya Pradesh, he recorded his highest-ever first-class score of 116. The 27-year-old took 20 wickets at a 22.10 average, with his best total of 5/79 coming in the semifinals.
9. Yash Dubey (Mumbai)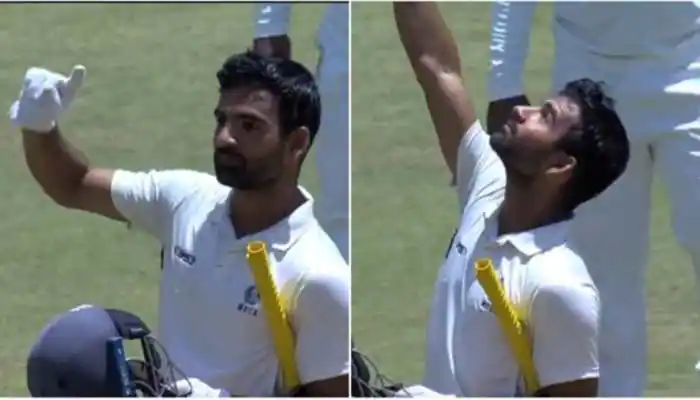 Dubey, amassed 614 runs at an average of 76.75, including two centuries and one fifty. His highest total, 289, came against Kerala, helping the team win the first innings and advance to the quarterfinals. The 23-year-old piled up 134 runs in total during the championship game, 133 of which came in the opening innings.
10. Rohan Kunnumal (Kerala)
Rohan Kunnumal had scored an unbeaten 106 in juts87 deliveries that helped Kerala with one of their best wins. They had a chase of 214 runs. He's also the first batter from Kerala who piled up three hundreds in a trot in first-class cricket. There's no doubt about his talent and hopefully, he'll make it to the national team someday.
11. T Ravi Teja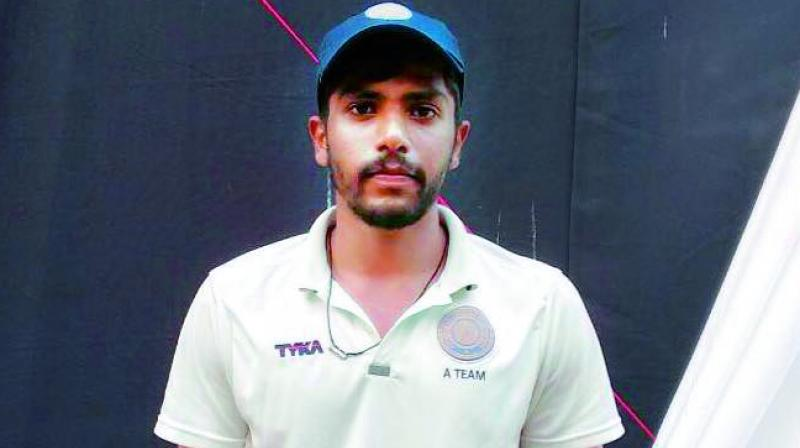 This player from Hyderabad is a very significant player on the team. He showed his true potential by mustering an unbeaten 81. His partnership with Tanay Thyagarajan added 109 runs to the team. Hyderabad's scorecard was pathetic at 70/7 but with their help, the team scored 205 runs on the second day of the Group B Ranji Trophy match against Bengal.
Read more: IND vs IRE 1st T20I: India won the match by 7 wickets