As per the sources, it claims that to discuss advanced investment strategies in the semiconductor and consumer electronics sectors, a powerful delegation from Maharashtra, led by the industries minister Subhash Desai, additional chief secretary (industries), Baldev Singh, and CEO MIDC P Anbalagan, met with Young Liu, Chairman of Foxconn in Taiwan.
Foxconn Meets Maharashtra Delegation
The largest electronics manufacturer in the world and number 22 on the Fortune 500 list, Foxconn, is expanding into the semiconductor manufacturing industry and scouting the South Asian market for its upcoming global project. To this goal, the company met repeatedly with Ashwini Vaishnaw, minister of electronics and information technology, and Prime Minister Narendra Modi.
Over Rs 6 lakh crore in investments has been made in Maharashtra over the last two years, perhaps the most difficult years for businesses globally. Over 80% of these investors have been given access to world-class industrial land, infrastructure, and facilities at record speed.
Foxconn's perspective for the future is closely aligned with the state's objective of attracting international partners with a long-term vision thanks to innovative policies that are both profitable for the investors and enhance the state's sectoral continuous improvement, manufacturing, and skilling ecological systems.
Pune and Foxconn
With one of Asia's greatest talent pools, industrial ecosystems, consumer bases, and residential areas, Pune has emerged as Foxconn's most logical choice. With the help of the government, Foxconn will work to create the backbone of the global electronics industry and original equipment manufacturers (OEMs), and top suppliers.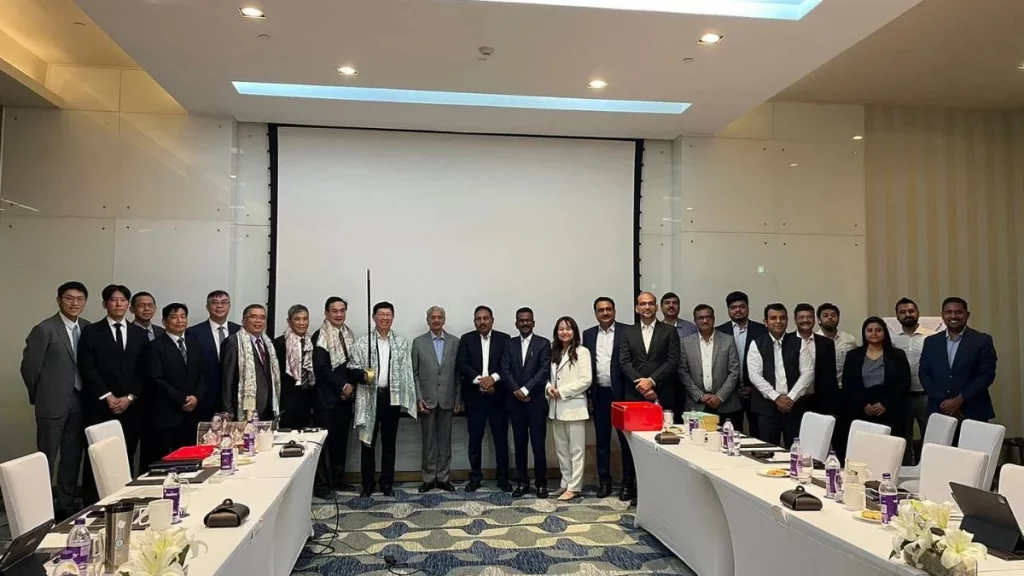 Ajit Patil and Ranga Naik, the joint CEOs of MIDC, were also a part of the Maharashtra delegation. They held focus groups with experts from Foxconn in the fields of ICT, electric vehicles, mobility, and battery manufacturing.
Industry leaders from these fields who have already made investments in the state, including WIPRO, Honeywell, Mitsubishi, Causis E-Mobility, Tata Motors, and Exide, have discussed localization and sourcing options, shared their investment experiences and paved the way for more effective value chain integration with the Taiwanese electronics manufacturer.
Read: Fossil Gen 6 Hybrid smartwatch launched with SpO2 tracking and Alexa support