Indian Super League (ISL) is growing in popularity since its inaugural edition in 2014. We have already seen many popular faces of world football in the ISL competition, especially during the early seasons of the competition.
Here we are talking about the top 10 most famous and iconic footballers who have played in ISL
Florent Malouda
Former French left-winger Florent Malouda, who won the UEFA Champions League 2011/12 with the English Premier League club Chelsea (also UCL 2007/08 runners-up for Chelsea), served for the ISL team Delhi Dynamos (currently known as Odisha FC) in 2015 and 2016 seasons. He played 32 games for Delhi Dynamos in two seasons where he managed three goals and 11 assists. In ISL 2016, he was the Hero of the League. Malouda, who was capped for 80 matches for the France national football team, was a member during their runners-up journey in the FIFA World Cup 2006.
Luis Garcia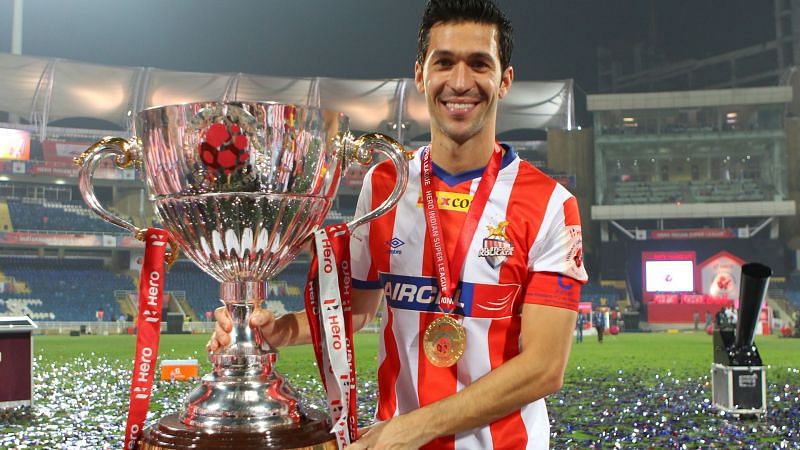 The former Spanish winger Luis Garcia played for the Spain national football team in 21 matches. In his long and spreading club career, Garcia had a successful journey with the English Premier League club Liverpool, with whom he won the UEFA Champions League trophy in the 2004/05 season and finished as the runners-up in the UCL 2006/07 season.
During his late club career, Garcia served for the Atletico de Kolkata in the ISL 2014, where they won that inaugural ISL trophy, and Garcia won the Most Exciting Player award of the tournament.
David James
Former English goalkeeper David James played 53 matches for England national football team. He played for several English top-tier clubs like Liverpool, Aston Villa, West Ham United, Manchester City and Portsmouth. He also served for the other English football divisions.
During the inaugural ISL season in 2014, James joined Kerala Blasters as a player-manager. While he appeared in 12 games in that ISL season, Kerala Blasters finished as the runners-up in that competition. Later, in the 2018/19 season, James managed the same Indian team for the first half of the season.
Nicolas Anelka
Former French forward Nicolas Anelka appeared in 69 matches for his national team. During his prime period, Anelka served for the top European clubs like Paris Saint-Germain, Arsenal, Real Madrid, Liverpool (on loan), Manchester City, Chelsea, Juventus (on loan) etc. While he was a member of Real Madrid's UEFA Champions League-winning squad in the 1999/2000 season, he also experienced UCL runners-up for Chelsea in the 2007/08 season.
Anelka's last football club was Mumbai City FC, where he served the first two ISL seasons (2014 and 2015), including serving as player-manager in ISL 2015. Anelka appeared in 13 matches for the Islanders.
Dimitar Berbatov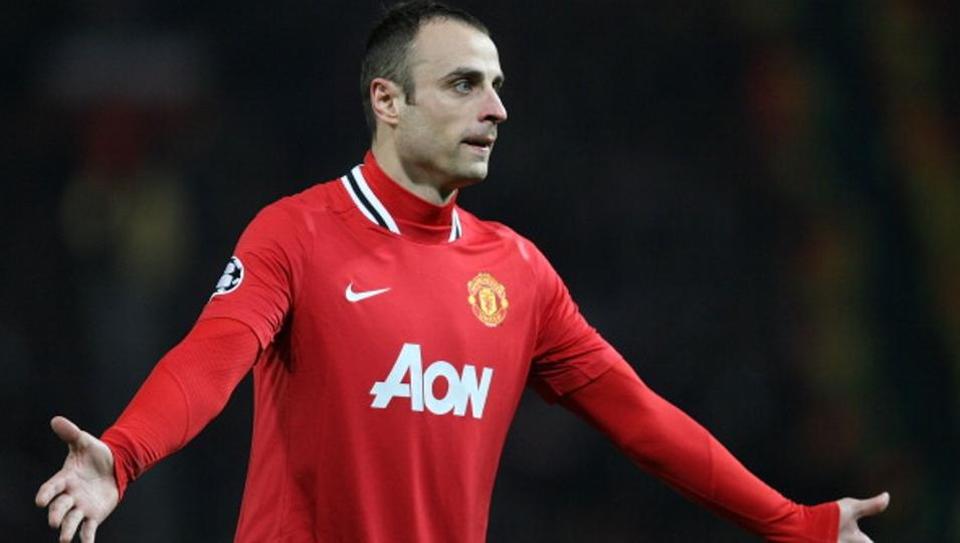 Former Bulgarian striker Dimitar Berbatov is the all-time leading goalscorer of his nation. While he appeared in 78 games for Bulgaria, he served some top European clubs, like Bayer Leverkusen, Tottenham Hotspur, Manchester United, Monaco etc. He was a three-time UEFA Champions League runners-up member (Bayer Leverkusen 2001/02, Manchester United 2008/09 and 2010/11).
Berbatov's last club was Kerala Blasters, where he played nine games in ISL 2017/18.
Helder Postiga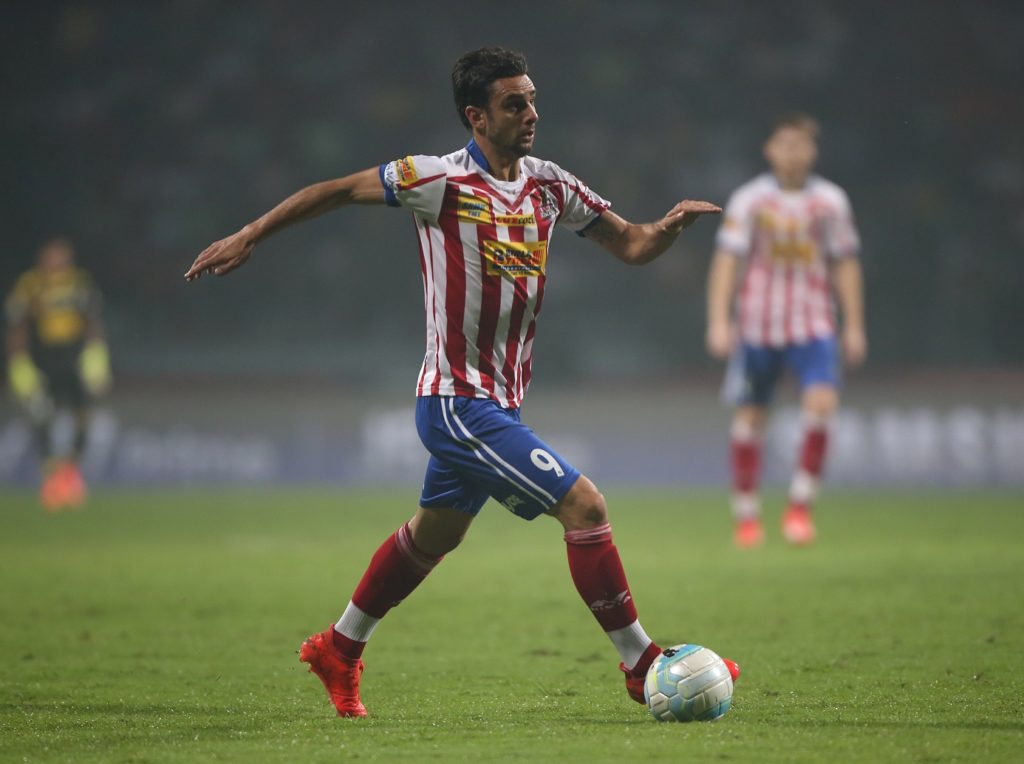 Former Portuguese striker Helder Postiga served for many clubs during his career, including Porto, Tottenham Hotspur, Sporting CP, Valencia etc. Postiga played 71 games for his national team and was also a member of the UEFA Euro 2004 runners-up team.
Postiga played for Atletico de Kolkata in ISL 2015 and ISL 2016 seasons with two different contracts. He had a total of 12 appearances for Atletico de Kolkata, while his team won the ISL 2016 season.
Diego Forlan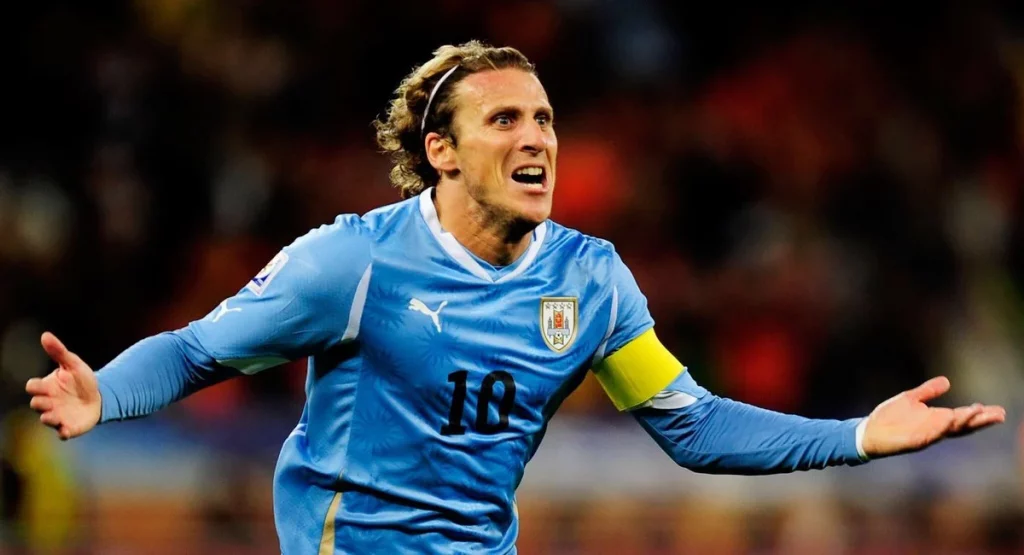 The former Uruguayan forward Diego Forlan is known as one of the greatest forwards of his generation. He served for the top European clubs like Manchester United, Villarreal, Atletico Madrid, Inter Milan etc. Forlan won the UEFA Europa League 2009/10 for Atletico Madrid. While he represented the national team in 112 games, he won the Golden Ball at the end of the FIFA World Cup 2010. Forlan experienced the ISL 2016 for Mumbai City FC, where his team finished as the semi-finalists. In his 12 appearances in that ISL 2016, Forlan scored five goals.
Alessandro Del Piero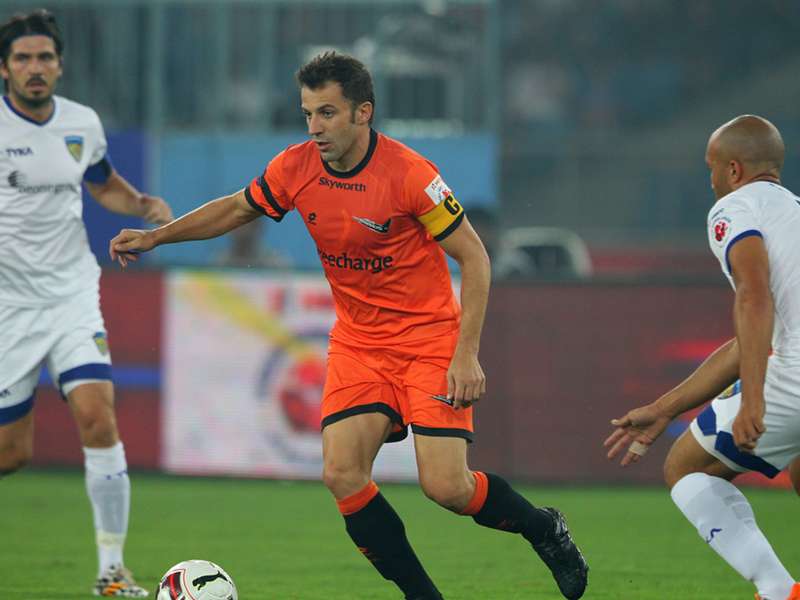 The former Italian forward Alessandro Del Piero is known as one of the greatest footballers of his generation. He was a key member of the Italy national football team during their FIFA World Cup 2006 success. While it was Italy's fourth FIFA World Cup trophy, Del Piero successfully scored in the penalty shootout during the final of that competition. Del Piero was a Juventus legend who is holding their all-time most appearances record with over 700 matches. Apart from many successes for Juventus, Del Piero also won the UEFA Champions League 1995/96 with this Italian club.
Del Piero played 10 matches for Delhi Dynamos (now known as Odisha FC) in the inaugural ISL season (2014).
Marco Materazzi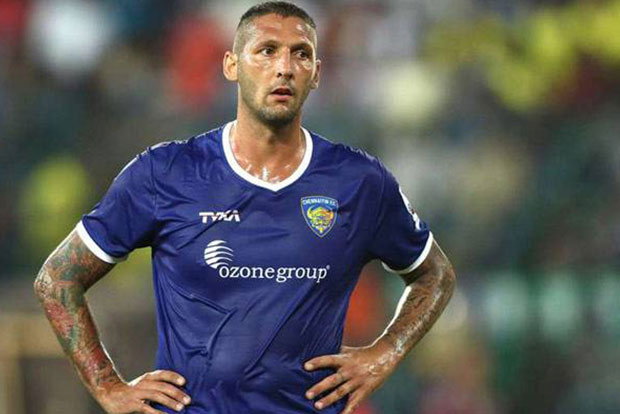 The former Italian centre-back Marco Materazzi served many clubs, including the English Premier League side Everton, but he had the most successful career for his native club Inter Milan. He was also a key member of Italy's success in the FIFA World Cup 2006, where he scored joint-most goals for his team (two goals). In the final of the FIFA World Cup 2006, he scored the crucial equalizer as well as in the penalty shootout but caught the major attention due to France captain Zinedine Zidane's headbutt to him.
During the inaugural ISL edition in 2014, Materazzi served for Chennaiyin FC as a player-cum-manager and appeared in seven games. He also managed the Marina Machans in the next two ISL seasons.
Roberto Carlos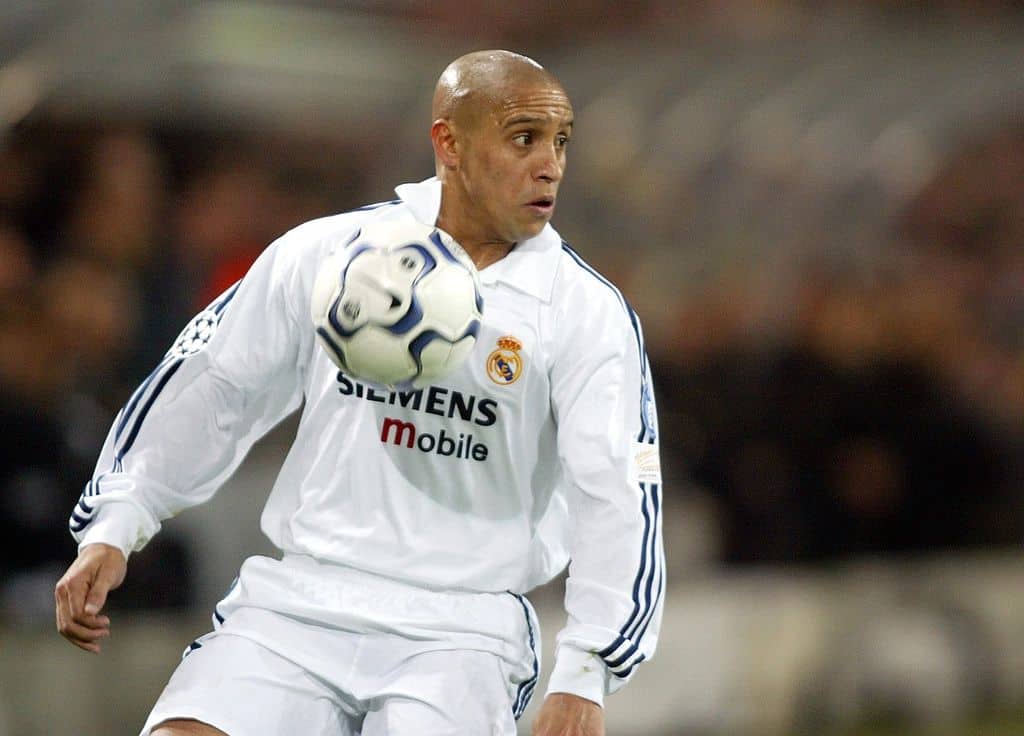 The legendary Brazilian left-back Roberto Carlos was a key member during Brazil's FIFA World Cup runners-up journey in 1998 and winning journey in 2002. The Real Madrid legend also served for Palmeiras, Inter Milan, Corinthians, and some other clubs. Serving for Real Madrid, Carlos won three UEFA Champions League trophies in 1997/98, 1999/2000 and 2001/02.
In the ISL 2015, Carlos was player-manager of Delhi Dynamos (presently known as Odisha FC), where he came on the field in three games.