Netflix has dropped the trailer of the popular film of a big fat Panda, 'Kung Fu Panda: The Dragon Knight'. This time it is the latest instalment of the franchise. The latest animated series will follow the story of the Po, the panda, and explore the brand-new adventure with the main voice actor Jack Black going to perform the role.
For this, new adventurous journey, Luthera, the Wandering Blade voice by Rita Ora, an English who will spread his helping hand to Po to track down the strongest weapons that had been stolen by a pair of scheming weasels.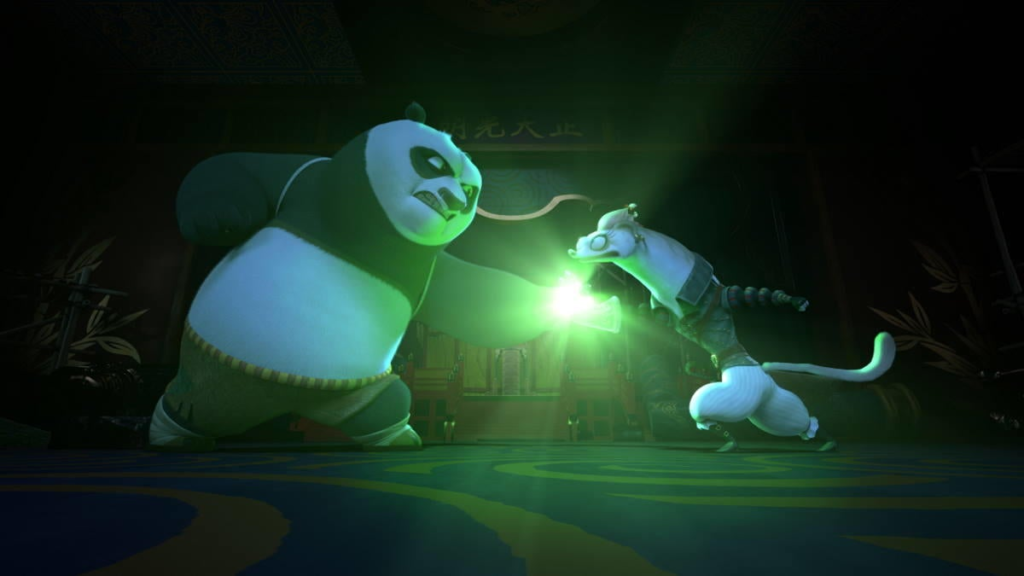 In the latest trailer, we have seen that the story is based on a serious incident in his village, for which he has been blamed, Po, the dragon warrior, loses the title of Dragon Master. He became upset about the news, but it is not too late as all is not even lost as the arrival of Wandering Blade shows him some positive hope, he is searching for him, and wants his help in the quest. She reveals that she is in search of the four legendary weapons and if anyone used them together, they can destroy the world.

It is very unfortunate that one of the weapons has already been in the hands of the pair of the scheming weasels, Klaus and Veruca who also are in search of collecting all of the four for making an empire of their own. Po and the Wandering Blade start their adventurous journey to get the remaining weapons before the weasels do, it is hoped with Po will be able to reclaim his title of Dragon Master.
In this new adaptation with Black and Ora, we will also see the return of the legendary actor James Hong as the father of Po Mr. Ping. The cast also contains Chris Geere as Klaus Dumont, Della Saba as Veruca Dumont, Rahanuma Panthaky as Rukhmini, Ed Weeks as Colin, and Amy Hill as Pei Pei.
Kung Fu Panda: The Dragon Knight: Release Date:
Kung Fu Panda: the Dragon Knight will hit on Netflix on 14th July 2022.
Here is the trailer:
A big thanks for the source.
Read: Locke and Key (Season 3): Everything We Know about the new trailer of the series