NVIDIA has just made an announcement that GeForce Now is supporting 120fps gameplay on all Android devices after it restricted the functionality to only a few models.
It is a cloud gaming service that lets players to stream PC games from marketplaces such as Steam and the Epic Games Store amongst others to any device. It is a good way to expand the gaming experience on your PC over to a smartphone or TV. You can also just play games if your PC is not powerful enough.
NVIDIA GeForce 120fps support to arrive in the coming weeks: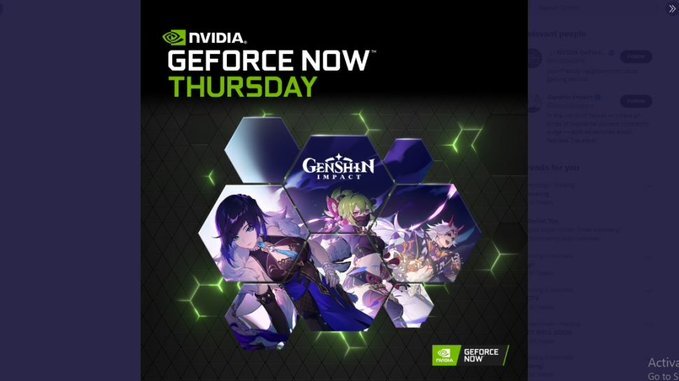 The service is free by default but if you are looking for longer sessions and better quality, then you will need to shell out some money. Last year, the service picked up its RTX 3080 tier, which offers the power of the hard-to-find graphics card but through the cloud. Though expensive, it is the best for cloud gaming due to its minimal input latency, higher resolution, and faster refresh rate.

In terms of the faster refresh rate that will boost GeForce Now for Android gamers with 120fps expanding to all Android devices with speedy refresh rates. For phones with the provision of a 120Hz refresh rate, games can be streamed at 120fps.
Here's the official list of all the Android smartphones that will get the 120fps support:
If you are an Apple user then we are sorry as 120fps is only available through the native Android app so iOS users are excluded for the time being and are still limited to 60fps gameplay even though the device has a 120Hz display.
Apple's requirement that GeForce uses a web app over a native one seems to be the reason for its unavailability. In the recent weeks, NVIDIA GeForce has improved its catalog of games, it supports over 1,300 titles on the service, it has suffered some setbacks such as the God of War no longer being available but on the other side, EA's Star Wars catalog, 4K streaming has also expanded to Windows and macOS last month along with fully touch-optimized controls which were released exclusively for games like Fortnite so that they could get around the app store rules and regulations. Earlier this week, the popular game Genshin Impact arrived on the service with a few more games.
Also read: