The new teaser of the NBK107 film has been released. The filmmaker of NBK107 just dropped a teaser trailer on the occasion of the actor's birthday. At first, it was titled the first hunt as the video exposes Balakrishna's larger-than-life character in his glory.
The entire film contains a lot of action and bloodshed. In this film where we actually get to see in the video Balakrishna royalty, his euphoria, is glorious.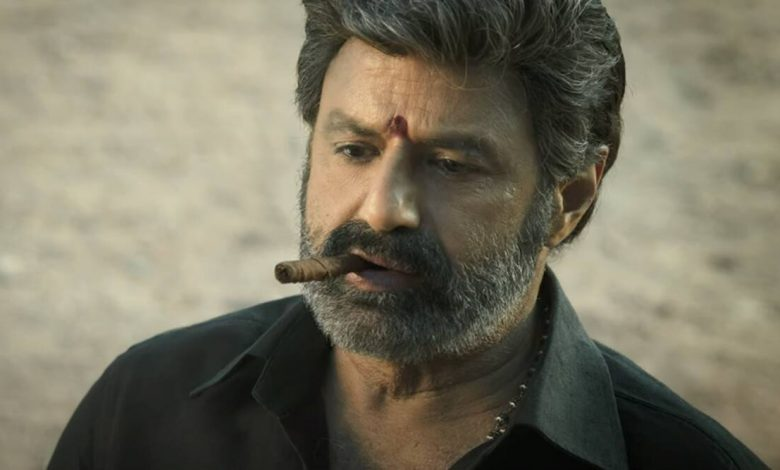 In the new teaser, Balakrishna is like challenging the government. Balakrishna has been appointed as the savior of the downtrodden. Along with heavy dialogues, the teaser just cut the highlight of Balakrishna's big appeal. In this film, Balakrishna will play the role of two characters on one side he is a Good Samaritan for the people, and on the other side, he is a devil for the enemies. Balakrishna's swag is seriously amazing, and the intimidating look just fetches the intensity of the character.

Balakrishna throws such powerful dialogues, " Mee GO Government order…Naa Go God's order.."
"Bhayam naa biodata lone ledu raa boshidike…Natakadam modalupedithe ye part edo mee peellalaki kuda theliyafu naa kodakallara.."
NBK107: Cast
The director of the film is Gopichand Malineni. This is the debut film of Kannada star Duniya Vijay. In the female lead, we will see the gorgeous Shruti Hassan and Varalaxmi Sarathkumar. Naveen Yerneni and Y Ravi Shankar have bankrolled the film working under the banners of Mythri Movie Makers. The shooting of the film happened in Hyderabad.
NBK107: Release Date
The short teaser has not yet been declared the official release date of the film.
Here is the trailer:
A big thanks for the source.
Read: Black Adam: The new trailer reveals the Antihero becomes unstoppable for the Superhero Team