Rishabh Pant became only the second India men's national player to lose his maiden T20I match as captain, joining a sad list. Pant's first game as the captain did not go as planned, as India were outplayed in a high-scoring contest against South Africa in New Delhi on Thursday, June 9.
South Africa's batting excellence ended India's 12-match winning streak in T20I cricket.
After Temba Bavuma won the toss and chose to bowl, India utilized Ishan Kishan's 76 and contributions from Shreyas Iyer, skipper Pant, and Hardik Pandya to total 211 in 20 overs. Miller and van der Dussen, on the other hand, secured the match with a 131-run unbroken fourth-wicket partnership.

Pant, used Chahal within the powerplay to bowl the fourth over. Chahal let up 16 runs in his first over, including two fours and a six, with only two fielders on the field. The fact that the Indian skipper had Axar Patel, who is known for bowling with field limitations, at his disposal was perplexing.
"We had enough on the board, but I think we were a little off with the execution. But sometimes you got to give credit to the opposition. Miller and RvD batted well. Slower balls were working when we batted, but the wicket got better in the second innings," Pant said after their defeat on Thursday.
How can India win their second match against South Africa?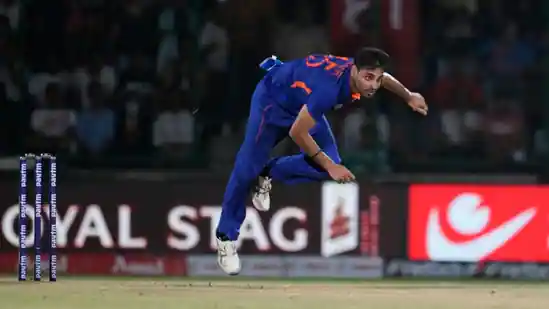 Team India right now, lacks high-ranking players from the batting department. Virat Kohli and Rohit Sharma took an off from the series. KL Rahul was supposed to lead the team but due to an injury, Rishabh Pant substituted him. A proper leader is missing from the team at this moment. From India, Ishan Kishan mustered 76 runs while Shreyas Iyer and Hardik Pandya scored 36 and 31 runs respectively.
Batters like Shreyas Iyer and Rishabh Pant need to level up their game and post a high total. Rassie van der Dussen and David Miller from South Africa scored 75 and 64 runs, being at the best of their potential. If they get dismissed early, the pressure will be less on the batters.
Pant didn't use Chahal in the middle phase, used him for only 2.1 overs. He's the best at his mid-overs so the skipper shouldn't ignore him in the second match. The skipper gave the powerplay overs to Hardik Pandya but he failed to strike a chord. Axar Patel is more suited for the powerplay as was witnessed in IPL.
Read more: India vs South Africa – 1st T20I: SA won the match by 7 wickets