Indian football fans surprised the All India Football Federation (AIFF) as limited tickets for the upcoming crucial AFC Asian Cup qualifying match were sold out online last Saturday (4th May) within a few minutes. The recent incident has forced AIFF to issue more tickets.
India are ready to host the Group D in the third round of the 2023 AFC Asian Cup qualification. Salt Lake Stadium (Kolkata) will host all the six matches of this particular group stage on 8th June, 11th June and 14th June 2022 respectively. In this Group D contest, Hong Kong, Afghanistan and Cambodia will fight with India.
AIFF had lesser confidence about fans' presence during India's matches
Though Salt Lake Stadium (Kolkata) has the capacity to fill up almost 85,000 people in a football match, AIFF was earlier lesser confident in attracting even at least 15,000 home fans for the upcoming Indian matches in the AFC Asian Cup qualifying round.

Indian national football team captain Sunil Chhetri recently urged the Indian fans to support the national football team on the field as much as possible to set up their home advantage in this crucial qualification competition.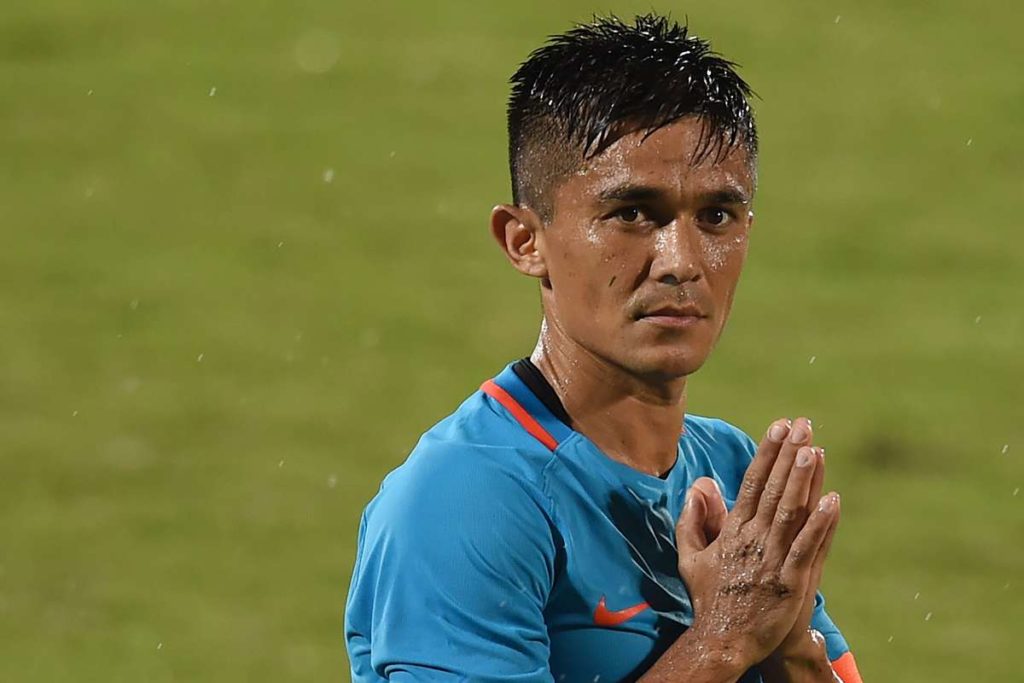 Online tickets were sold out within a minute
Last Saturday, AIFF reportedly opened up limited tickets online through BookMyShow (BMS) for India's first game of the third round of the 2023 AFC Asian Cup qualification, which has been scheduled between India and Cambodia on 8th June 2022.
Within just 10 minutes, limited online tickets were sold out. According to media reports, the tickets for India vs Cambodia match were issued twice on the BMS website last Saturday, and both were sold out in just a few minutes.
Many fans are even unhappy with AIFF's latest action to issue only limited tickets in a giant-capacity football stadium.
There is still a lot of confusion about the tickets for India's matches in the upcoming 2023 AFC Asian Cup qualification. According to the recent PTI report, AIFF has made all the tickets complimentary, while the state government has allowed only 12,000 tickets to avoid any law and order issues.
In that PTI report, a source also claimed that AIFF's initial decision was to issue 20,000 tickets for India's matches. However, the source also rubbished the news of issuing 12,000 tickets for India's upcoming matches as the source confirmed there were no restrictions from the state government as the entire stadium would be open for the public.
The tickets are reportedly still available offline.
The qualification process for the 2023 AFC Asian Cup through this qualification round
The group champions will comfortably qualify for the AFC Asian Cup 2023. Meanwhile, the best five out of six group stage runners-up will also earn the tickets for the upcoming AFC Asian Cup tournament.