OnePlus has announced its flagship OnePlus 10 Pro for quite some time now and since then it got mixed reactions among fans but we stated it to be a good flagship obviously it's not the most cost-effective smartphone, however, gives solid value as an Android flagship.
Obviously, I don't like the increase in pricing while the specs have not been upgraded that much since its predecessor but when compared with other OnePlus smartphones I would definitely opt to spend a few extra bucks for the OnePlus 10 Pro. However, suppose you spend your precious money on buying this smartphone maybe over an iPhone, will it satisfy you?
I will tell you my experience having used the OnePlus 10 Pro for over 2 months now and tell you why I love it even over my iPhone 12 Mini or even other new phones that come to me. I won't talk about the specs or views of the overall smartphone because it's already covered in my full review but here I will talk more about the experience.
Design & Display
I think OnePlus opted for one of the most controversial designs of the decade coming out of the way from its traditional OnePlus look with a metal railing and iconic OnePlus slider. However, I like the fact part from the peculiar yet eye-candy camera cutout, everything is very subtle and elegant about the overall design and hand-feel.
Though the size has gone up, using the OnePlus 10 Pro doesn't feel heavy or weird to me, well, it does take some space inside your pocket but still it's comfortable once you get used to it. After a few days, I love the curved display, the matte finish and the subtle look, now I don't know why the front glass is not very strong so, use it with precaution.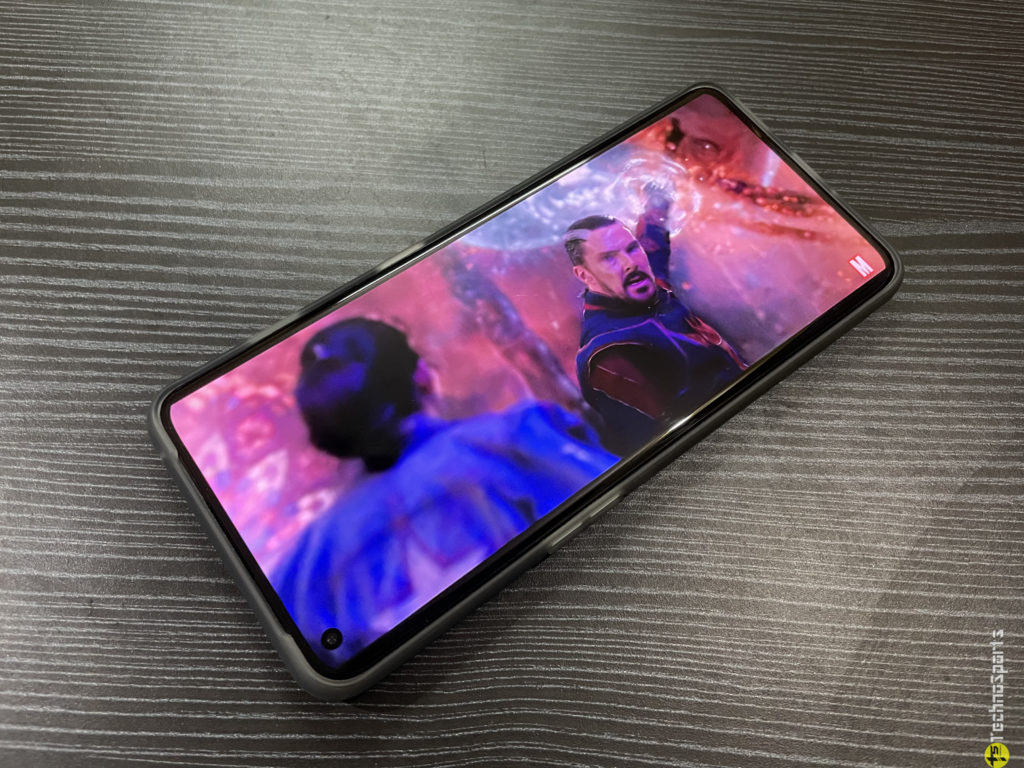 However, the display is gorgeous, and I keep watching content on it over and over again, preferring it over the likes of my 4K monitor or the OLED laptops I do get for reviews. The easy to use smartphone becomes my number one preference by default because I love the color accuracy, eye-conserving features and overall display quality.
Camera & Audio
I love using flagship camera smartphones and the OnePlus 10 Pro is just that which lets you capture reliable shots in any environment. Though I complain about the fact that OnePlus never really went ahead in terms of camera improvements over its predecessor but it has improved in terms of color reproduction and overall accuracy.
However, if you compare it with a Samsung S21 or S22 Ultra this one is nowhere near in terms of features but I like the fact it is producing top-notch photos in any environment consistently. I even prefer to use it over my iPhone 12 Mini and it works almost the same as the iPhone 13 camera and sometimes even better.
The one thing I would ask OnePlus to do is, if you are increasing the pricing of your high-end smartphone you will have to provide more features to your customer. So, OnePlus needs to compete against the likes of Samsung and Apple's top-notch Pro or Ultra phones to ask for more price.
Also in terms of audio, the OnePlus 10 Pro comes with one of the best stereo speakers comparable to the iPhones or Galaxy S series smartphones. I really enjoy listening to music, and playing games with the sound from the speakers and if you use any headphones with it you will get good quality sound output thanks to Dolby Atmos' support.
Performance and Gaming
Well, there are questions over with the Qualcomm Snapdragon 8 Gen 1 inside it being one that throttles a lot and its evident in my daily usage also, however, the peak performance Qualcomm advertised doesn't stay for long. So, charging a high price for it isn't OnePlus's fault though, however, the ISP, modem and the other key aspects, Qualcomm does deliver up to the mark.
So, Qualcomm's fault in making the Snapdragon 8 Gen 1 the flagship SoC you wanted isn't the fault of OnePlus to hustle at but still, it remains a flagship undoubtedly. Be it gaming, or heavy task, the OnePlus 10 Pro gives you reliable performance in every aspect, I thoroughly enjoyed playing various smartphone games on it.
The GPU performance is really good, but still behind that of iPhones, still helped me give good frame rates in most modern games including the latest Apex Legends Mobile where I won every Battle Royal match with this one. So, I feel among the Androids this OnePlus 10 Pro retains its identity of delivering killer Android performance but Qualcomm needs to improve its chips over time.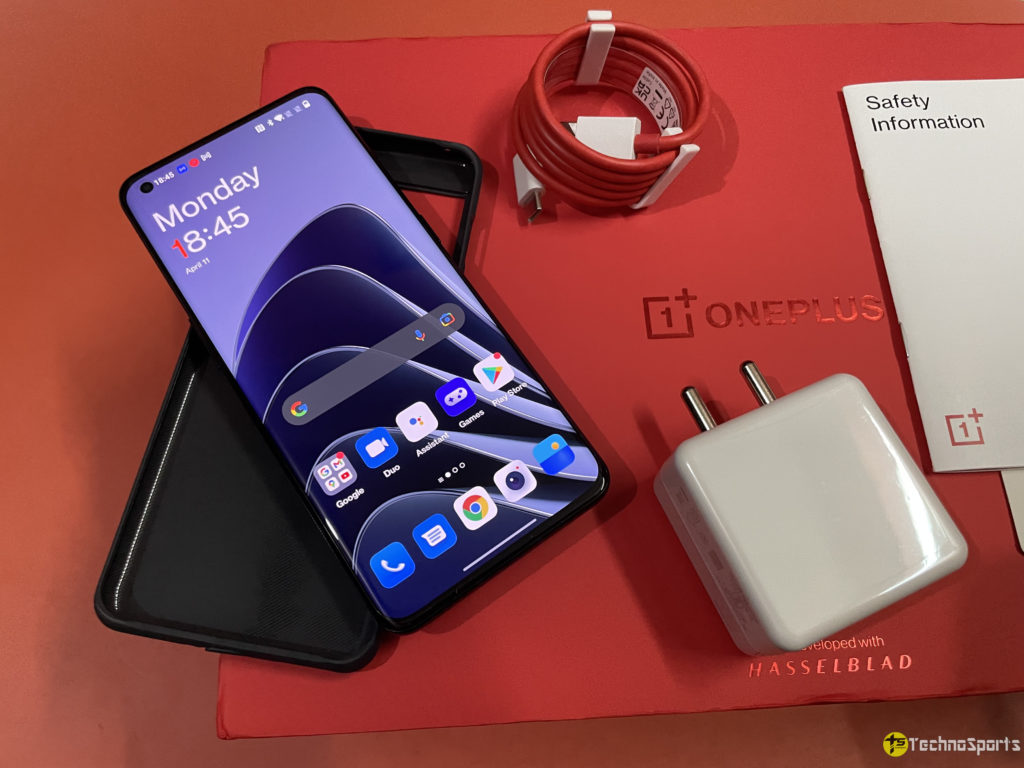 Battery life, OS & Connectivity
In terms of battery life and charging, the 80W SUPERVOOC charger does the job to charge the smartphone in less than half an hour, so even if you have less time getting your OnePlus 10 Pro charged isn't a problem at all. The 5000mAh battery is enough for a day's juice and it could even extend to net day if used moderately, thanks to the LTPO 2.0 display, the battery life is very reliable now.
Obviously, no one likes if the OxygenOS is altered by the shady ColorOS elements but it's still OxygenOS at least, much better than others with no bloatware and is clean to my liking. Once you adapt to those minor changes to OxygenOS, using it every day isn't an issue at all I feel and for day-in, day-out using the smartphone is even better than using iOS in my personal opinion.
Though iOS has its own advantages, users who love the fluidity and customization of Android will prefer it over iPhones any day. That's why I love using both because each has its own uniqueness, lastly, talking about connectivity, as expected it delivers top-notch features in terms of call quality, and network reception and never did I face any issue while staying connected.
5G roll is happening in India soon, only then we will be able to tell how good this OnePlus 10 Pro is then, however, with all the latest connectivity features, it delivers a flagship experience in this segment.
Verdict
As you probably might have understood reading this long review, I do enjoy using it as my primary smartphone and compared with any other device I don't know why I always switch back to the OnePlus 10 Pro. I do like its reliability, its display and obviously still being cheaper than iPhone Pros and Samsung S22 Ultra, it delivers high-end performance along with a display you can flaunt with.
While I do admit that OnePlus needs to work hard on making the camera better, keep improving more rather than just increasing the price each year. However, the foundation of OnePlus remains strong though they have bit deviated now from delivering the best specs for the price concept and reserved the best in their pricier flagship.
Now, suppose you are someone who somehow likes the OnePlus branding and its aspirational value which is a sentiment among a lot of Android lovers in India and ends up buying the OnePlus 10 Pro. I bet you will not regret this decision because it is reliable, flagship-grade, much better than those mid-tier OnePlus phones and just gives you the premium experience you are craving for.
Buy from here: https://amzn.to/3rKANxq