Recently, it got announced that the teams from IPL will be allowed to sign players from their IPL team in the upcoming UAE T20 League. Kolkata Knight Riders, Mumbai Indians and Delhi Capitals will have the scope to bring in four players from the original IPL squad in the competition.
The UAE T20 League will have 6 teams in total. Besides the IPL teams, franchises that are going to take part in the tournament are going to be owned by the Adani Group, Manchester United owners Glazers family and Capri Global.
These six teams will have a total purse of $2 million to buy players which is the highest purse in the franchise-based T20 league except the IPL. It is yet to be decided whether the teams will be formed on the basis of an auction or a draft.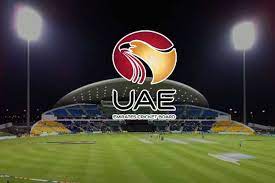 UAE T20 League: KKR, DC and MI will be able to sign players from their IPL squad
To avoid the competition with IPL, the ECB are more inclined toward a draft based system. On the other hand, they are trying to provide the three new teams equal advantage as IPL teams that will ensure neutrality from the organizational standpoint.
The inaugural edition of the UAE T20 League is supposed to start from early January to the middle of February in 2023. The Cricket South Africa (CSA) is all set to launch a league of its own around the same time. ECB will be having a talk with CSA regarding the time to avoid any sort of clashes.
Mumbai Indians, Delhi Capitals, and Kolkata Knight Riders, the three franchises will now have the option to rope in players like Sunil Narine, Andre Russell, Kieron Pollard, and Tim David, or even Jofra Archer for that case. This is going to make the league more interesting and the biggest players will be back in partnership with their home IPL franchises again.
Read more: IPL Media Rights Tender: IPL is all set to overtake Premier League to become the second most expensive sporting property