The Steam Deck is a capable small handheld that can play a variety of fantastic games. It's not quite little, but it more than makes up for it with sheer power and Steam's almost limitless library of apps. We decided to set a few characteristics for our suggestions in this article while creating the list, including the types of games it can run, how effectively it runs them, and mobility.
One can play Vampire Survivors or Tunic on it, and we've spent a lot of time with both, but part of the allure is that the Steam Deck can run massive triple-A games on the move. Of course, there are certain limitations. Some of these games are somewhat large in file size or require an initial online connection, as well as some minor adjustment of the settings, but hey, it's not PC gaming without any of those things.
Here is the list of the top 10 best steam deck games:
Metal Gear Solid V: The Phantom Pain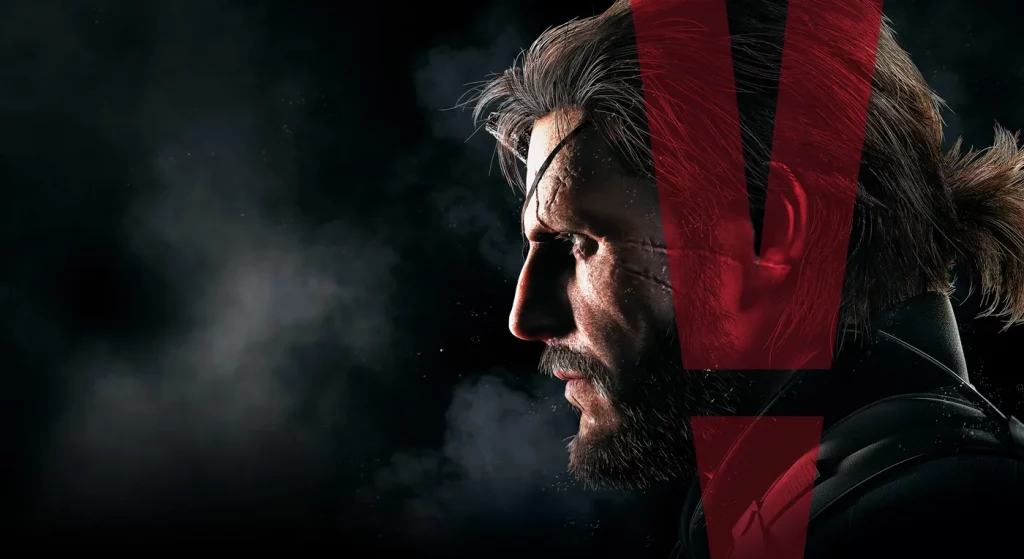 Hideo Kojima's final Metal Gear Solid is a stunning achievement, and the Steam Deck has no issue running it at 60 frames per second. And that's a good thing since the sandbox you have access to is as detailed and sophisticated as you could want.
While another Kojima game, Death Stranding, is being promoted as being playable on Steam Deck, Metal Gear Solid 5's tactical espionage action might be the Kojima game worth checking out instead.
Mass Effect: Legendary Edition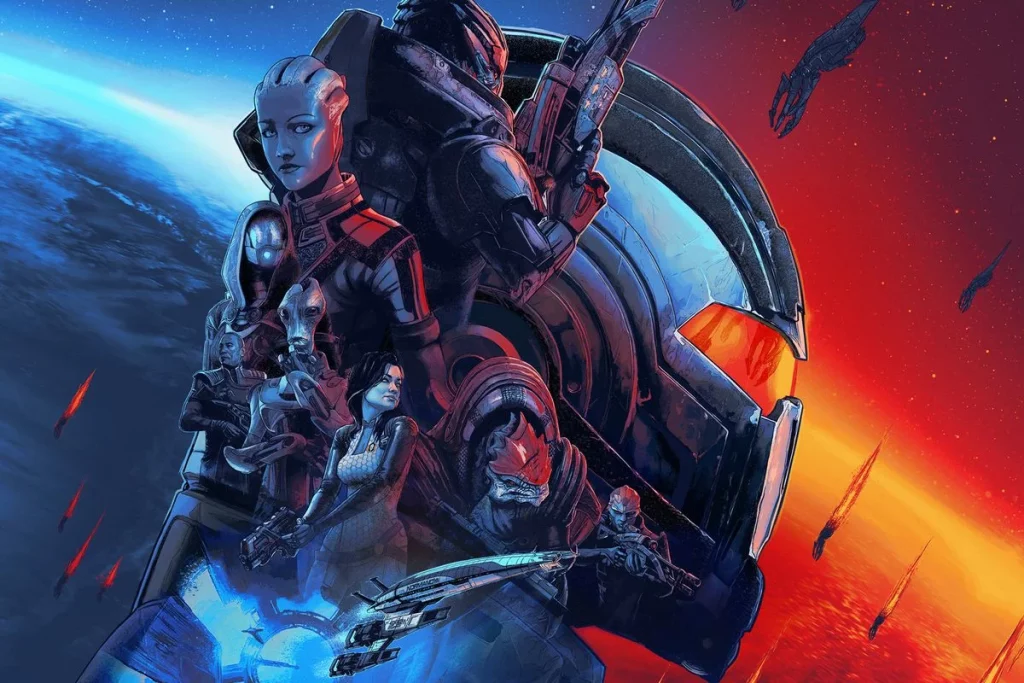 When it comes to 100-hour RPGs, the convenience of playing on a handheld device is unbeatable. It's just so convenient to be able to play at home or on the go. And action RPGs don't come much more grandiose than the Mass Effect Legendary Edition's space-faring trilogy.
The excellent storytelling of the trilogy has stood the test of time, and the upgrades made to the trilogy, most notably to the original Mass Effect, have helped to modernize the gaming experience as well. While signing in with EA Origin each time you open it on Steam Deck is a minor inconvenience, it's a small price to pay to be able to enjoy this fantastic collection of games on the go.
Yakuza: Like a Dragon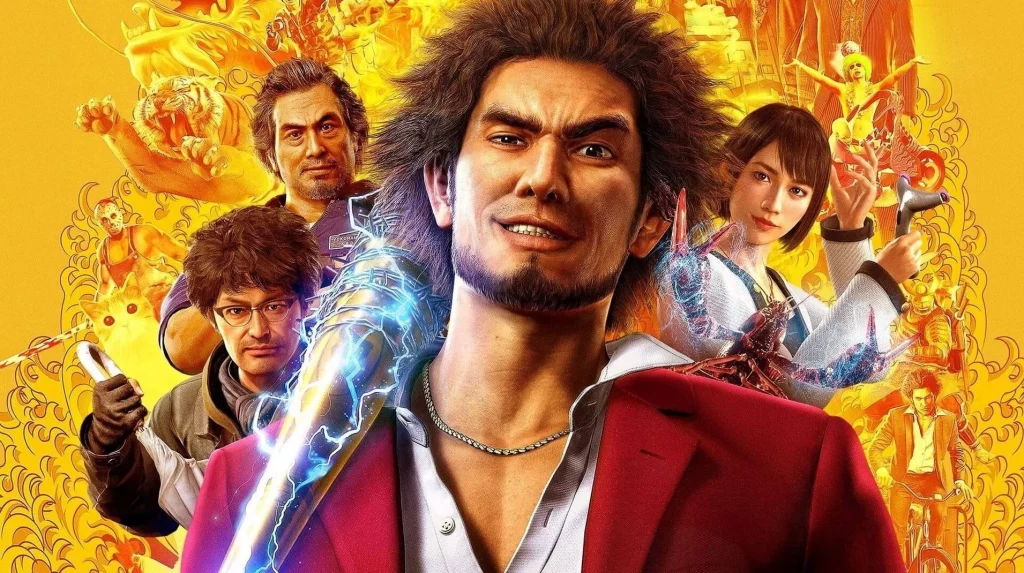 JRPGs are virtually perfect for gaming on the go because of their turn-based gameplay, and getting to play one of the best JRPGs on console and PC anywhere is a genuine joy. Yakuza: Like a Dragon may have replaced the series' beat 'em up mechanics with a wild, over-the-top turn-based battle system, but the experience on the Steam Deck feels like a natural progression from Game Boy RPGs like Pokémon.
In a stunning RPG, you're summoning criminals and vagabonds to assist you to ascend to the top of the criminal underworld, rather than cute creatures. If turn-based combat isn't your thing, the other Yakuza games work just as well on the Steam Deck if you'd prefer to punch and kick people rather than wait for your turn.
Doom Eternal
With rips, shreds, and chainsaws across hell, the Doom franchise has been synonymous with PC gaming from the start, pushing hardware and developing the first-person shooter genre. So it's only logical that the most recent installment in the series also kills it on the portable PC Steam Deck.
Doom Eternal is tremendous fun in handheld form and definitely a step up from 2020's Nintendo Switch port, except for some tiny writing that may have you pressing your screen a little closer to your blood-soaked visor than planned.
Devil May Cry 5
Devil May Cry 5, Capcom's iconic ultra-stylish action game, was released in 2019, but it feels spanking new as a mobile game on Steam Deck. The game's bite-sized stages and massive monsters provide endless replayability, forcing players to improve their combinations and scores as they fire down, slash, wire sprint, air hike, and enemy step their way through hordes of terrifying beasts and bad characters.
The combat is simple in idea but completely boundless in implementation, allowing players to try out whatever number of attack combinations they want. If you enjoy action games, you owe it to yourself to play Devil May Cry 5 as soon as possible.
Resident Evil Village
Indeed, folks are aware that the most recent installment in the Resident Evil franchise has yet to be certified for Steam Deck. However, despite not being validated, numerous IGN staffers who own a copy of Steam installed it on our Steam Decks and found it to run quite smoothly.
It's a fantastic out-of-the-box experience, allowing you to play Ethan Winter's latest gory, vicious, and campy survival horror adventure from beginning to end without having to fiddle with the handheld's settings. While the single-player story is enjoyable in its entirety, The Mercenaries Mode is especially enjoyable because of its arcade-style premise, which makes it feel as if it were a mobile game.
Control
Control is a behemoth of a game that threw the PS4 Pro for a loop when it first came out. The Steam Deck, on the other hand, is loving Remedy's paranormal action game. You may need to adjust a few settings, but Control looks fantastic on the smaller screen, and playing through Remedy's maze of a game on the fly is a great thrill.
The combination of brutalist architecture and sci-fi action is a total trip, as is the intriguing tale, which takes you to some unexpected places. Another visit to The Oldest House could be the ideal way to kick off your new Steam Deck.
Star Wars Jedi: Fallen Order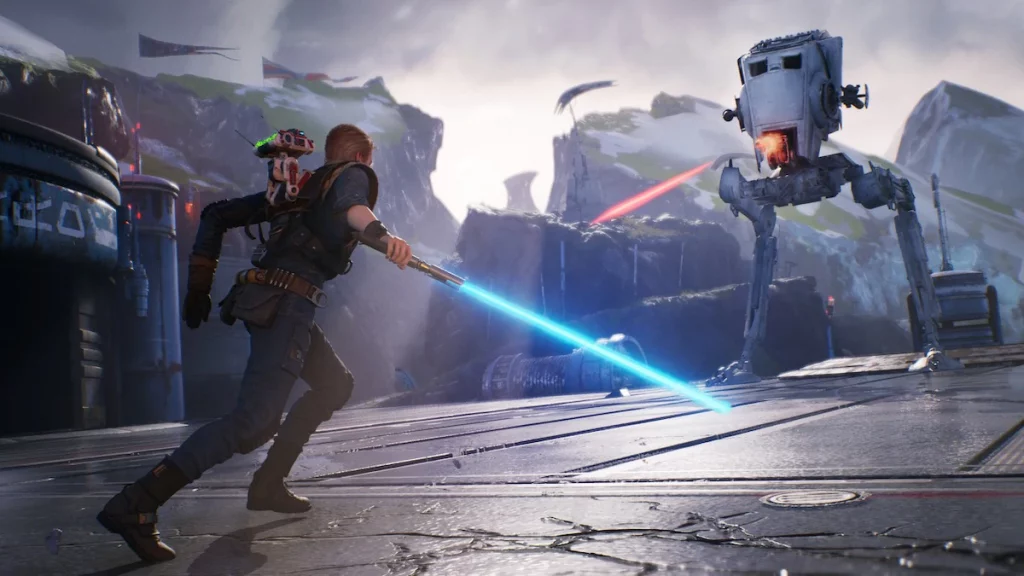 Star Wars Jedi: Fallen Order delivers the planet-hopping single-player lightsaber adventure game Star Wars fans have been waiting for, combining aspects from titles like The Legend of Zelda, Metroid Prime, and Dark Souls, and Uncharted.
The Steam Deck plays Fallen Order flawlessly after a brief setup of EA Origin, and the game is a pleasure in portable form, whether you're nestled up on the sofa or zipping about the galaxy in your Stinger Mantis. The Steam Deck is a terrific spot to play if you've never played Fallen Order or want a reason to resume Cal Kestis and BD-1's action-packed journey against the evil side.
Grand Theft Auto 5
Everyone has played Grand Theft Auto 5 before, possibly for hundreds of hours. Despite this, the ability to take an old, familiar game with you everywhere you go gives it a whole new lease on life. The sandbox world of violence and crime it presents is well suited for mobile gaming in many respects. It's easy to get lost in Los Santos' myriad distractions, and riding a real city bus while hijacking a GTA city bus is a unique degree of portable-gaming conception.
With the world of GTA5 scaled down, there's a new sense of magic, and its age works in its favor in terms of performance. Every setting, and we mean EVERY setting, can be turned up and it will still operate smoothly. You won't see the 1200×800 resolution because it's on a little screen. You'll only notice the seamless gameplay as you drive a sports automobile through a congested junction just for the fun of it.
Elden Ring
Elden Ring, by From Software, manages to run pretty darn well on the Steam Deck, and in our perspective, sometimes even runs a little smoother than the PC version. The Elden Ring on-the-go experience has been a joy for us now that we've put in a lot of time. Elden Ring receives the same accolades whether he's playing on a PC or a console, and the Steam Deck experience is no exception.
Elden Ring is definitely at the top of our list of favorite Steam Deck games because of the vastness of the world you may explore, the construction possibilities you have as a player, and the surprises around every corner. It all comes together to make one of the most spectacular action RPG experiences of all time.
Read: Diablo Immortal launched on iOS and Android