Andrew Symonds is one of the notable cricketers from Australia. In an unfortunate car crash, he passed away at the age of 46 in a car crash outside Townsville. He made his international debut against Pakistan in November 1998. His first T20 International debut was against New Zealand. He was a key constructor in the 2003 and 2007 World Cup victories, producing significant batting and bowling performances.
Let's have a look at a list of his awards and achievements.
1. His World record was still for 20 years

Andrew Symonds smashed 16 sixes in a single innings for Gloucestershire in a first-class fixture against Glamorgan, and mustered 254* off 206. His record was broken after 20 years in 2015 after Colin Munro hit 23 sixes during his innings of 281 for Auckland against Central Districts.
2. Score of 5000+ runs and 100+ wickets in ODIs
Andrew Symonds is one of the three Australian players to score more than 5000 runs (5088) and scalp 100 wickets (133) in the ODI format. He scored 156 runs in this format against New Zealand in December 2005.
 3. He has the Second-highest individual score in an ODI inning in middle order
In the 2003 World Cup, Australia was playing against Pakistan, the top order failed very badly. He smashed 143* off 125 balls, which helped Australia to win the match by 82 runs and also won the World Cup that year.
4. He is the only Australian player to score a double of 250 runs and 10 wickets in the ODI series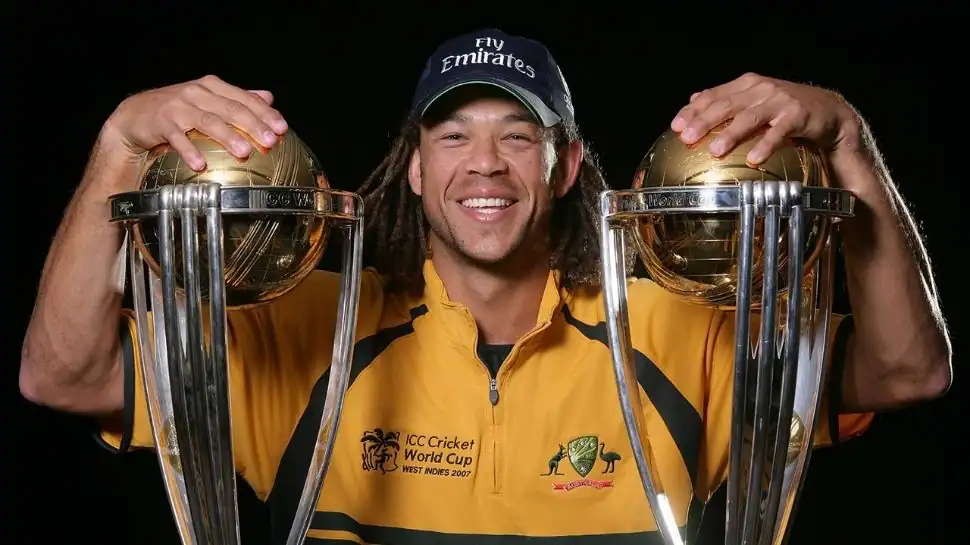 Andrew Symonds is one of the few Australian players to achieve 250 runs and 10 wickets in an ODI series on two occasions. Symonds mustered 349 runs and took 10 wickets in nine appearances. At the end of the VB Series itself, he contributed 389 runs and 11 wickets and was the Player of the Series as well.
5. He was the most expensive overseas player in IPL 2008
In IPL 2008, Deccan Chargers bought him for a whopping amount of $1.35 million, which was more than five times his base price. This made him the most expensive overseas player. In 2009, from Deccan Chargers he scalped 7 wickets and mustered 249 runs.
Read more: IPL: Top 5 fastest half-centuries in the history of the tournament