Realme to open its first official Store in Europe. A Chinese technology organization founded by OPPO in 2018 is prepping to open its first store in Europe on the 28th of May. The first sales area on our continent is in the Lurdy Ház shopping center in Budapest in the heart of Hungary.
For European buyers, this will be the first of numerous physical stores to open in the coming years. They also deliver proof of the growing importance of this continent and its markets. TRUEAn increasingly well-known brand.
Hungary hosts the first Realme physical store in Europe
The opening of the first physical surface in Europe is part of an attempt to extend the technology into new markets while bolstering its presence on the Asian continent. But we already know the complete catalog of smartphones, Realme products, and other gadgets sold in Europe.

In short, a distinct menu with the best Realme has done with mobile devices in the last few months.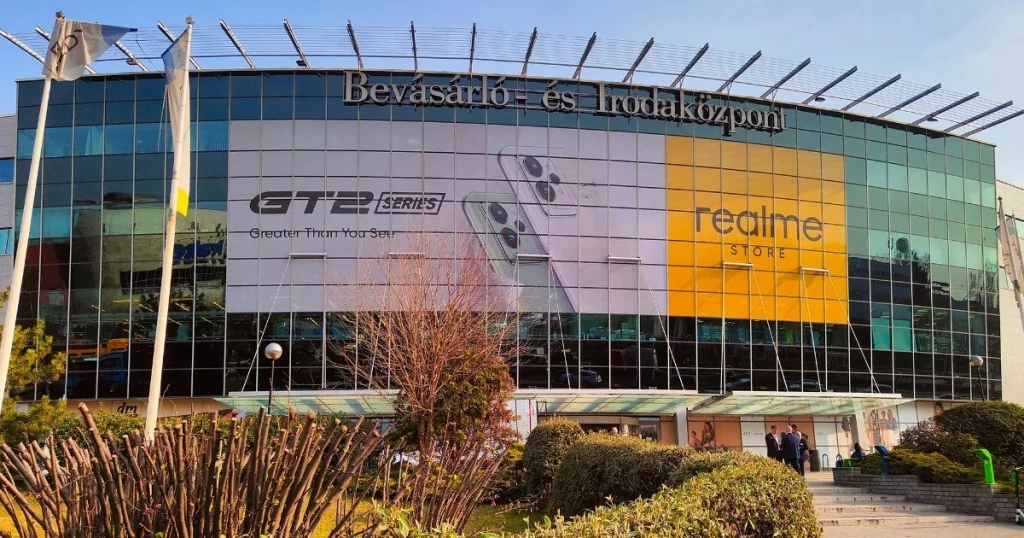 Smartphones, smart TVs, etc. are coming to Europe
The store is expected to open on the 28th of May and covers an area of 62 square meters. There, buyers will be able to contact Realme gadgets and smartphones just as they can find in opponent Xiaomi stores.
Expansion attempts bring more Realme stores in different markets
We will soon come up with a realm global flagship store that targets to be the basis for trending and technical lifestyles for all.
Recall that the manufacturer has launched numerous drives to reach out to locals in Europe. Pop-up store. In other words, it is a temporary store where you can introduce your brand and start working on acknowledgment in Europe.
Among the cities that have already received these astonishing stores are Paris, Cologne, Madrid, and other large European cities in recent months. The main lead of these initiatives was the generally reputed Realme GT2 smartphone series.