AMD director of technical marketing Robert Hallock answered several questions from media and tech enthusiasts about the company's 5nm Zen 4 'Raphael' Ryzen 7000 processors in multiple interview sessions on Thursday.
One such interview, part of Hot Hardware's 2.5 Geeks series, includes Hallock's confirmations of launch core counts, the fact that further Threadrippers are on the way, and a strong hint that the Ryzen 7000 will support AVX-512 instructions.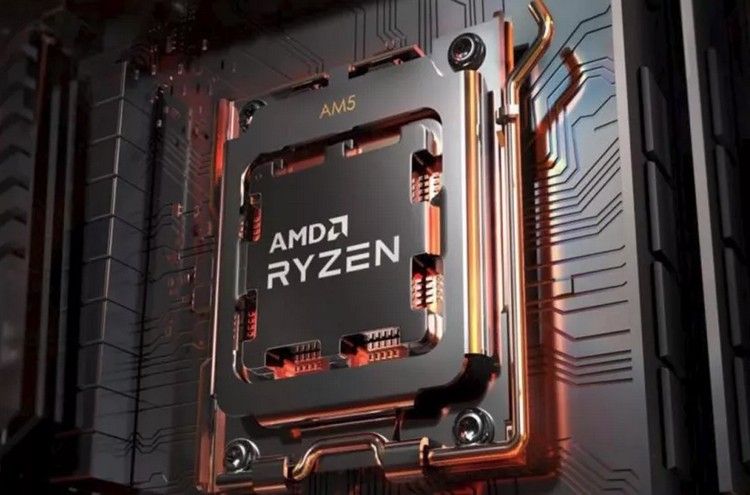 AMD's communication about its 5nm Zen 4 'Raphael' Ryzen 7000 CPUs and AM5 socket motherboards got off to a rocky start. After the Computex speech, two of the major areas of doubt were the Ryzen 7000 power specs and CPU performance vs IPC.

Hallock addressed the Computex keynote's claim of a 15% single-threaded speed boost. He also informed that the supplied amount was picked so AMD wouldn't disappoint, adding that oftentimes a lot more [performance] was available.
At launch, Zen 4-powered AMD AM5 processors will have a maximum of 16 physical cores
Of course, current-generation Ryzen processors already have extremely high core counts (e.g., Ryzen 9 5950X). Hallock, on the other hand, was quick to point out that we're getting 40%+ greater performance out of that core count. He also hinted that the future offers even more promise.
When queried about the HEDT CPUs, which were noticeably absent from the Computex presentation, Hallock stated that "more are on the way." Recently there were reports of Threadripper CPU shortage, which we hope is an indication that AMD is planning an upgrade.
Hallock refuses to give an official response to the question of AVX-512 support. Instead of referring to the official "Expanded instructions for AI acceleration," the interviewees tried to persuade the AMD technical marketing lead to call this particular instruction set. Unfortunately, their attempts fell short.
However, there is a much clearer declaration about the relationship between AMD's increased instructions enabled by Ryzen 7000 and AVX-512 in an interview with TechPowerUp released earlier today. When asked about this relationship, in particular, Hallock told TPU that the new Ryzens enable "AVX 512 VNNI for neural networking and AVX 512 BFloat16 for inferencing." Furthermore, it was stated that this implementation provided "quite nice speedups" in operations such as video upscaling, which is a frequent hobby for gamers.
also read:
MSI Unveils High-End MEG 342C QD-OLED Gaming Monitor with 175Hz Quantum-Dot Refresh Rate