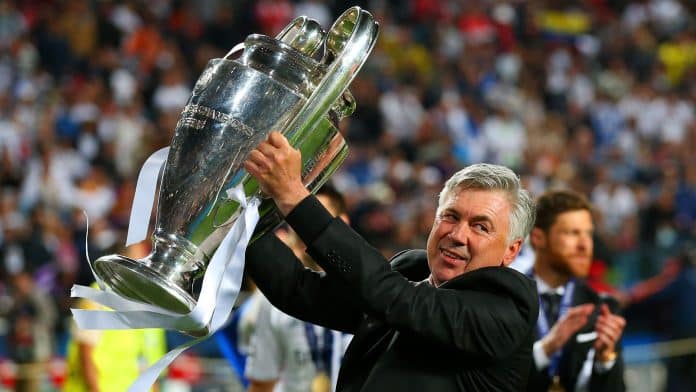 Carlo Ancelotti can become the manager with the most Champions League trophies in the history of football tonight, if he wins against Jurgen Klopp's Liverpool. In this article, we will be taking a look at the top five managers with the most Champions League trophies in history.
Top 5 managers with most Champions League trophies of all-time
5. Alex Ferguson (2): 1998-99, 2007-08
The Manchester United legend won the biggest trophy in club football twice over an impressive career. Alongside his domestic success, he is among the most successful managers in history.
4. Jose Mourinho (2): 2003-04, 2009-10
The Special One achieved European success with Porto to put himself on the map, and went on to win the trophy with Inter Milan at the end of the decade. He recently became the only manager with all three European trophies, after winning the Conference League with Roma.
3. Pep Guardiola (2): 2008-09, 2010-11
Both of Guardiola's Champions League wins came with Barcelona, and he has not been able to get back to the summit ever since. With both Manchester City and Bayern Munich, the trophy has eluded the Catalonian despite having some of the best players under him.
2. Zinedine Zidane (3): 2015-16, 2016-17, 2017-18
Zinedine Zidane holds the record for the joint-most Champions League trophies with 3 to his name. He is also the only manager in history to win the trophy thrice consecutively.
1. Carlo Ancelotti (3): 2002-03, 2006-07, 2013-14
Carlo Ancelotti first won the Champions League with AC Milan, and repeated the feat in 2007. Seven years later, he helped Real Madrid win La Decima, and now has the chance to take the top spot all for himself if he guides the club to their 14th Champions League trophy.