Realme will unveil a special edition of the Realme GT Neo 3 today. It is Realme GT Neo 3 Naruto Edition, which is set to launch on 26th May 2022. The smartphone is formed in partnership collaboration with the all-time famous anime and manga series named 'Naruto'. The smartphone will launch exclusively in China today.
The collaboration is with a popular Japanese series of anime and manga named Naruto. Realme has made a special design for the Realme GT Neo 3 Naruto Edition. As expected we will see a Ninja-themed smartphone. Interestingly, Xu Qi, Realme Vice President, also shared a teaser for the GT Neo 3 Naruto Edition.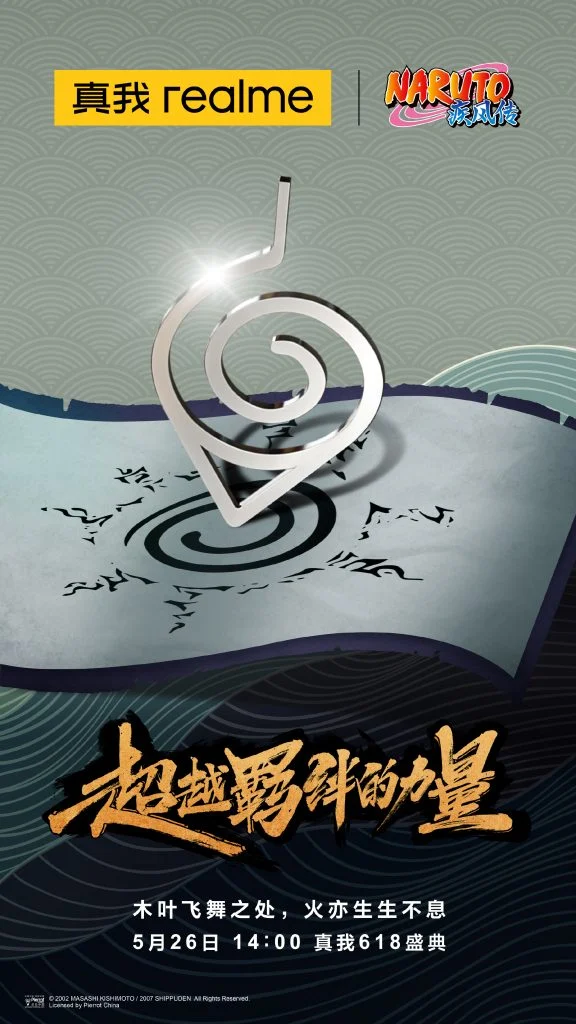 Looking at this teaser, we can see that the smartphone features a primarily black color tone. Although, its large camera island module has a metallic grayish hue that houses the iconic symbol of "Konoha" village next to the image sensors along with the Realme x Naruto branding below it. Unfortunately, this is all that is observable in the teaser, but we can expect the brand to offer some additional unique accessories with this phone.

The packaging retail box would likely feature a Naruto-themed design as well, while the smartphone might have an exclusive Naruto theme as well. We can also expect certain stickers and more on the inside of the box. 
Moreover, the phone will have similar specifications to the actual Realme GT Neo 3 smartphone. You can check the details of Realme GT Neo 3 here.