MediaTek has introduced brand new processors, the Dimensity 1050, Dimensity 930, and the Helio G99 chipset. The MediaTek Dimensity 930 and the Helio G99 processors as they are exceptionally power-efficient as they have been developed on TSMC's 6nm class chip fabrication process.
MediaTek Dimensity 930 5G SoC:
The Dimensity 930 chip is the successor to the Dimensity 920 which is featured on devices such as the Redmi Note 11 Pro+ and the Realme 9 Pro+. This chip is identical to last year's chip but it has an octa-core setup with 2x ARM Cortex-A78 performance cores that can be clocked up to 2.2GHz, and 6x ARM Cortex-A55 clocked up to 2GHz.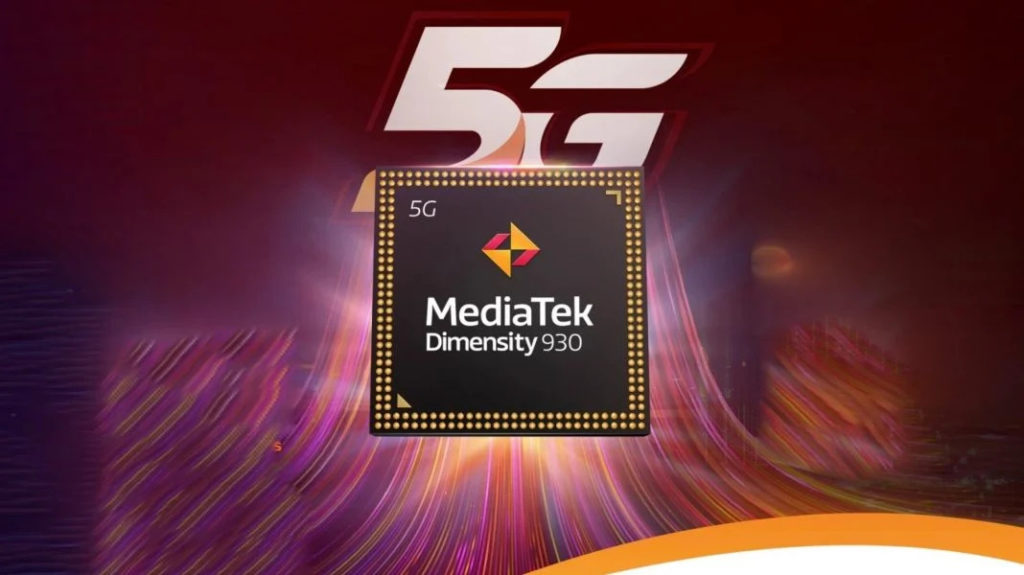 The Dimensity 920 that came out in 2021 also features the same setup but with the Cortex-A78 cores clocked in at 2.5GHz. The latest chipset from MediaTek features downclocked performance which means it is likely to offer better battery life.

The device also carries support for UFS 3.1 storage and LPDDR5 RAM support. These are usually only seen on flagship caliber chips but with this, even mid-range phones get flagship kind of features.
In terms of connectivity, the chip supports Dual SIM, 5G, it offers consistent 5G speeds, and a chance for VoNR to offer the best quality voice and video call experience from both dual-SIM connections. The only drawback is that it supports the older WiFi 5 standard and Bluetooth v5.2 standards.
MediaTek Helio G99 LTE:
The Helio G99 chip is the latest chip exclusively meant for budget gaming devices that support 4G LTE. The company has switched over from TSMC's 12nm node foundry to the newer 6nm node process for manufacturing this chip. The new chip has the capacity to deliver nearly 30% better power efficiency and improved battery life for gaming smartphones in comparison to the Helio G96 which was based on the 12nm chip.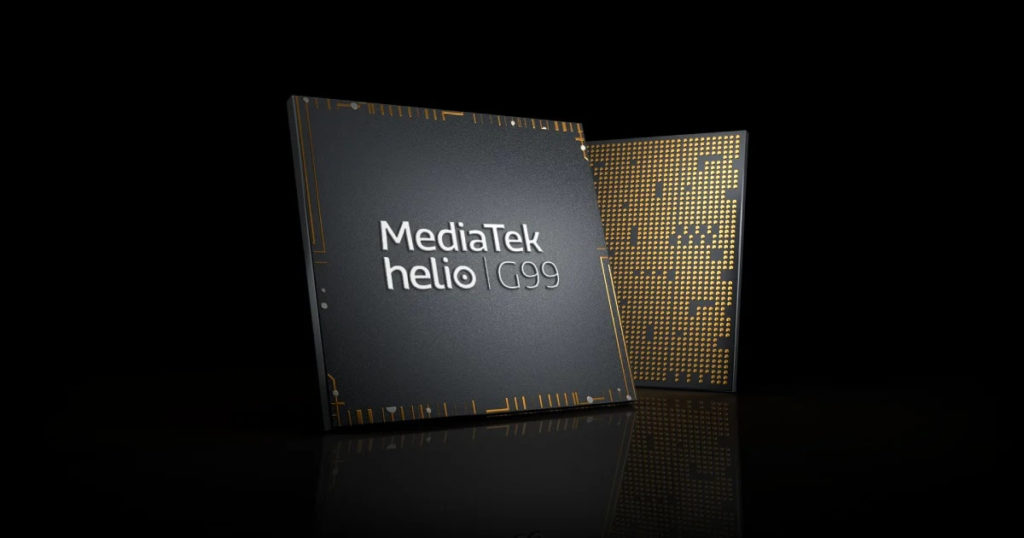 The core setup for this chip has changed, it has a new octa-core processor with 2x ARM Cortex-A76 performance cores that run up to 2.2GHz and 6x ARM Cortex-A55 efficiency cores that run up to 2.0GHz. It is the exact same setup that you find on MediaTek's Dimensity 930.
In terms of connectivity, you do not get 5G support but you get 4G dual SIM support that offers an amazing experience with fast data services from both connections, VoLTE and ViLTE services that provide excellent call and live video experiences with faster call setup and better call quality than standard calling.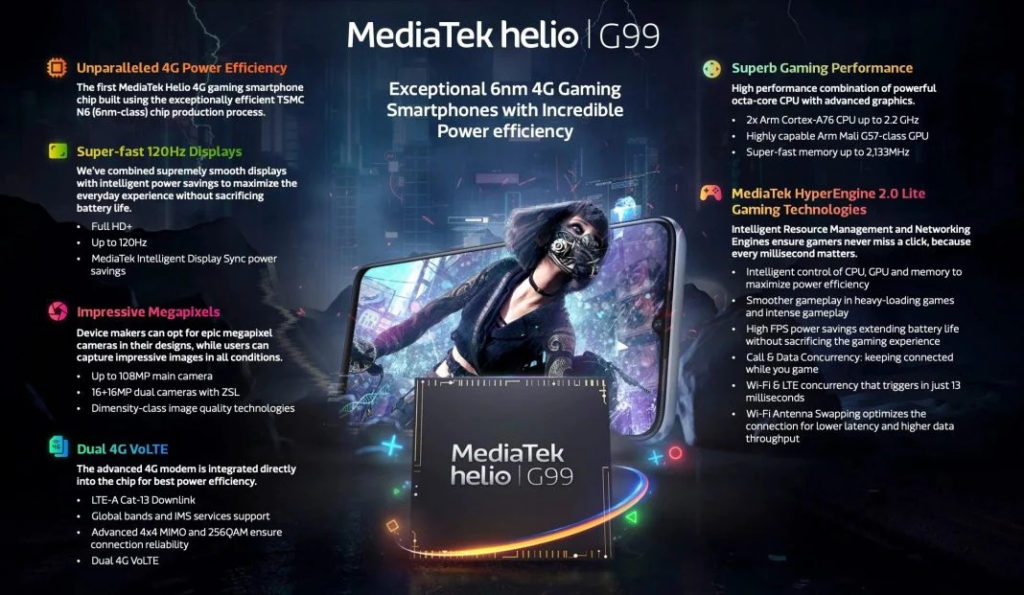 This chip has an ARM Mali-G57 MC2 GPU with support for LPDDR4X RAM and UFS 2.2 storage. It supports WiFi 5, Bluetooth v5.2, and support for 120Hz FHD+ displays. The chipmaker has also partnered with all its Android smartphone partners to bring the Dimensity 930 chip to the market in Q2 of 2022 and the Helio G99 chip in Q3 of 2022.
Also read: