The T20 World Cup 2021 wasn't a fruitful one for team India. Most of them couldn't perform well in the whole tournament. India's first game was against arch-rivals Pakistan and they got defeated very badly. The Indian viewers criticized Virat Kohli who was then the skipper of the team and BCCI.
In this article, we will talk about 10 such players who were a part of the T20 World Cup 2021 but won't play in the tournament this year.
Rahul Chahar

Rahul Chahar couldn't give an impactful performance in the World cup 2021 except for one game that India played against Australia. He has only picked up 14 wickets in 13 games at an economy of 7.71 and an average of 25.71. This is a pretty average performance and he is likely to be replaced by Yuzvendra Chahal.
Varun Chakravarthy
Varun Chakravarthy played a total of 3 matches in the T20 World Cup 2021. He leaked 71 runs with zero scalps. His performance in the ongoing IPL 2022 hasn't been fruitful. The spinner has picked only six wickets in 10 games at an economy of 8.40. His performance has not been a persistent one for which, he won't get selected for the T20 World Cup squad, in 2022.
Dwayne Bravo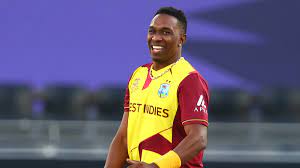 Dwayne bravo's career was always full of ups and downs but that didn't stop him from making a good impression in international cricket. In the T20 world cup 2021, he didn't play his best and when West Indies was knocked out from the league stages, he decided to quit international cricket.
Kieron Pollard
Pollard is one of the best T20 players but his last T20 World Cup wasn't fruitful. He was the captain of the West Indies team which underperformed and couldn't go beyond the league stage. His failure in the big tournaments, poor form, and disagreements with the West Indies Cricket Board compelled him to retire from international cricket in 2022.
Tom Curan
Tom Curan in the T20 World Cup 2021, replaced his brother Sam Curran who was ruled out due to a back injury. He didn't play a lot of matches and couldn't make an impact. He's out of the T20 World cup 2022.
Daryl Mitchell
Daryl Mitchell delivered his career-best T20 knock in the semifinals against England and also won the "Player of the Match" award. However, he's playing IPL and hasn't delivered his best performance scoring just 33 runs in the two games and conceding at 13.50 rpo with no scalps.
Sarfaraz Ahmed
Sarfaraz Ahmed did not find a place in the T20 World Cup 2021 squad initially due to his poor form. However, he was called back to the Pakistan squad after the exclusion of Azam khan. He's most likely not to play in the 2022 T20 World Cup.
Asghar Afghan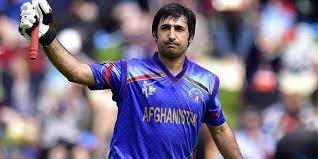 Asghar Afghan was a part of the Afghanistan squad in the T20 World Cup 2021 and scored an impressive 31 in 23 balls against Namibia. However, Afghanistan lost against Pakistan which compelled them to end his cricket career.
Mohammad Hafeez
Mohammad Hafeez is one of the best all-rounders that Pakistan has ever produced. He was a part of the T20 World Cup 2021 team and played 6 matches but could not perform up to his potential and scored just 85 runs. He decided to put a full stop to his international career.
Tymal Mills
Tymal Mills played from the middle of the T20 World cup tournament due to a thigh strain injury. He was part of the Mumbai Indians squad in the IPL but he picked up six wickets at a high economy rate of 11.17. He isn't in a great form which puts a question mark on his inclusion in IPL T20 World Cup 2022.
Read more: IPL 2022: Everything you need to know about the Playoffs and the possible team to lift the trophy this year