The Blue team launched its 12th Gen Alder Lake processors last year and expanded its offering in 2022 with more budget options which draw only less power while still giving good performance. The prices of these 12th Gen SKUs have decreased significantly recently and making a PC build with falling GPU prices makes it an ideal time to do this review.
So, Intel sent us the 12 core Core i7-12700 and having been reviewed the Core i7-12700KF and Core i5-12600K, this slots perfectly between both of them and is currently retailing for Rs.30k. This is a perfect opportunity if you are a gamer and looking to make a mid-range PC build keeping your performance and platform intact for years down the line.
The best part of this Intel Core i7-12700 is that it features a modest 65W TDP far less than the 125W rated Core i7-12700KF. So, if you do not want to use a high-end liquid cooler or do not have the budget but need good performance this processor is an ideal one, also having integrated graphics makes it possible to use it even if you don't have a gaming GPU.

Let's see if its worth investing upon or not because as an average consumer its very confusing which one to opt as there are soo many options for the same price range:
Specifications
12 Cores and 20 threads
Efficient-core Base Frequency: 1.60 GHz and 3.60 GHz boost
Performance-core Base Frequency: 2.10 GHz and 4.80 GHz
Intel® Turbo Boost Max Technology 3.0 Frequency: 4.90 GHz
Intel® Core® i7 Dodeca-core (12 Core) processor offers more cache space and the hyper-threading architecture delivers high performance for demanding applications with better onboard graphics and faster turbo boost
The processor features Socket LGA-1700 socket for installation on the PCB
10 nm design offers great efficiency for computing, delivers nimble processing with balanced cost, performance, and power
25 MB of L3 cache offers supreme performance for computation intensive apps
Built-in Intel UHD Graphics 770 controller for improved graphics and visual quality. Supports up to 4 monitors
Base TDP: 65 W and Max TDP: 180 W
DDR5 RAM support up to 128 GB and max memory badnwidth of 76.8 GB/s
Test Config Specifications:
Motherboard: Asus ProArt B660-Creator D4
CPU: Intel Core i7-12700
RAM: 16GB Corsair Vengeance 3200MHz Memory
Primary SSD: Western Digital SN850 500GB PCIe Gen 4 SSD
Secondary/Game SSD: 480GB Crucial SATA SSD, WD Green 960GB SATA SSD
Power Supply: Antec HCG-1000-EXTREME PSU
GPU: Gigabyte GeForce RTX 3060 Ti
CPU Cooler: ASUS ROG Strix LC 240 RGB
Cabinet: Cooler Master MasterBox K501L
OS: Microsoft Windows 11 Pro
Productivity
This Intel Core i7-12700 is mid-range CPU aimed towards masses and not enthusiasts so an average user would be more prone towards buying it. So, in terms of productivity you do rely that the CPU will get through most of your everyday work easily just using its efficiency cores.
Now, for even running heavy applications like Blender, PhotoShop or Premier you have dedicated eight Performance cores to take care of it. Undoutedly with more cores, it has easily beat AMD's Ryzen 7s and in terms of raw performance you have no comparison in this price range.
Being a 65W based CPU, you know that even your home PC which doesn't have enough cooling could eventually support it but to push to maximum limits you will need a good power supply and air cooling at least. Here we saw some incredible results using this Core i7-12700 in most of the common synthetic benchmarks:
As you see in the benchmarks, the new Intel Core i7-12700 is easily beating the likes of Ryzen 7 5800X and is close or sometimes overtakes its budget Core i5-12600K brother that draws far more power. As an efficient 65W chip, the 12 core Core i7 with integrated graphics gives great performance as you expect.
Be it for a mid-range basic build or a efficient Gaming PC, this Core i7-12700 is a great chip in terms of overall productivity and everyday performance.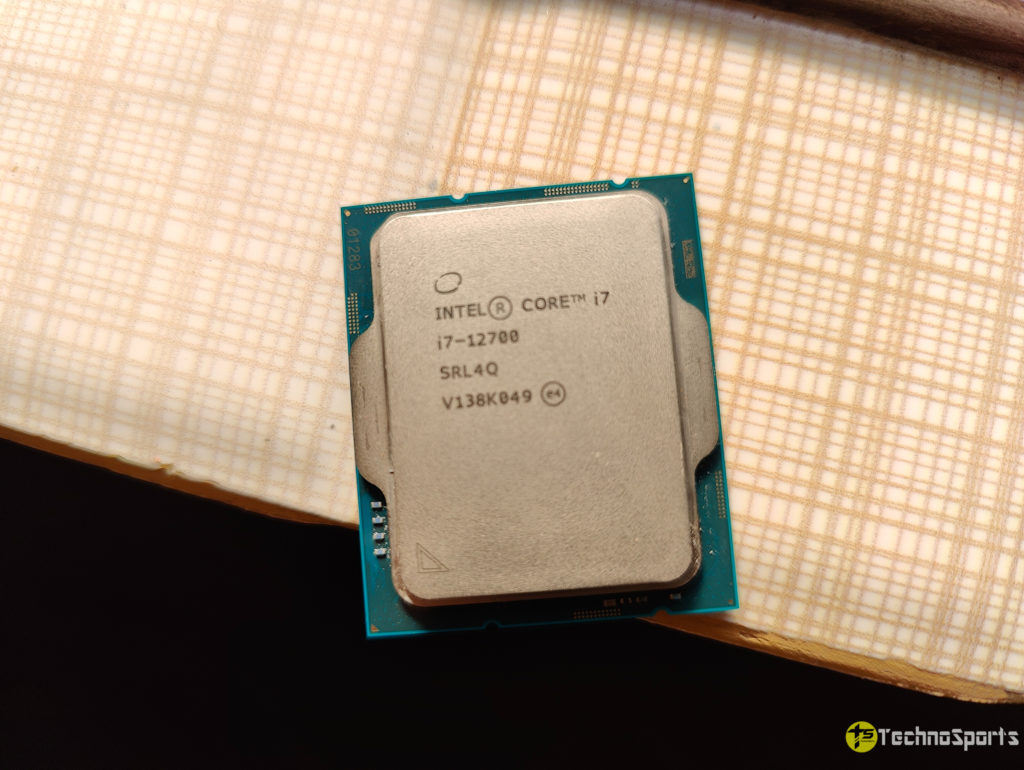 Gaming
The single-core performance increase does help this Intel chip to tackle most modern games easily and give great frame rates be it at any resolution. While you see phenomenal difference at 1080p when compared with AMD Ryzen 5000 series processors, the difference decreases at 1440p and 4K, however, the frame rates are enough for an average gaming PC.
Someone who is looking to make a mini-ITX build or efficient small Gaming PC for them the Core i7-12700 is a great option. In most modern games, this CPU will give you the frame rates you expect of and here are some benchmarks:
As you see when paired with a mid-range GPU like RTX 3060 Ti, the numbers even at 4K is great and most gamers who are making new PC builds can easily shift to this 12th Gen Intel processors. Indeed, its highly recommended for gaming fans as well who want to game at any resolution but need max frame rates.
The closest AMD competitors of this CPU is the Ryzen 7 5800X and 5700G, as you see in the benchmarks this 12 core Intel processor is far ahead both in terms of gaming and productivity. Though platform costs remain a bit high but worth investing upon with new features like DDR5 RAM support, still with DDR4 RAM here we do get decent performance.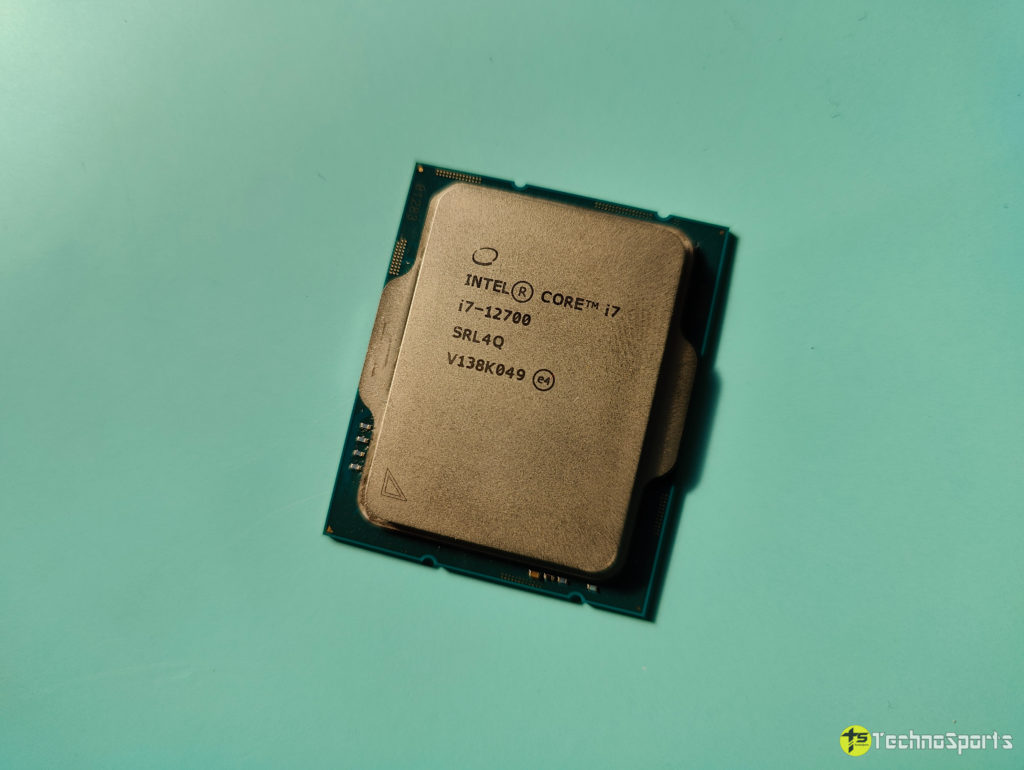 Verdict
As you see from the benchmarks and tests, the Intel Core i7-12700 could be the next fan favourite chip that draws less power and give great performance. You can get even better performance with a better Z690 motherboard and DDR5 RAM but we have tested with B660 motherboard and DDR4 RAM because most will use this configuration.
Having the right balance of both performance and efficiency is highly important and so Intel has delivered it with Core i7-12700 chip. Coming in at a sweet Rs.30k pricing undoubtedly its highly recommended for gamers and productivity lovers who need a 12 core chip that draws less power whilst also having an iGPU as well.
Buy from here: https://amzn.to/3MF9M6G