The 32-year-old striker Pierre-Emerick Aubameyang just announced his retirement from the Gabon national football team. He was one of the legendary players of this African team, who also captained the team for a long time.
The former Borussia Dortmund and Arsenal star, Pierre-Emerick Aubameyang, is now serving for Spanish club Barcelona since early 2022.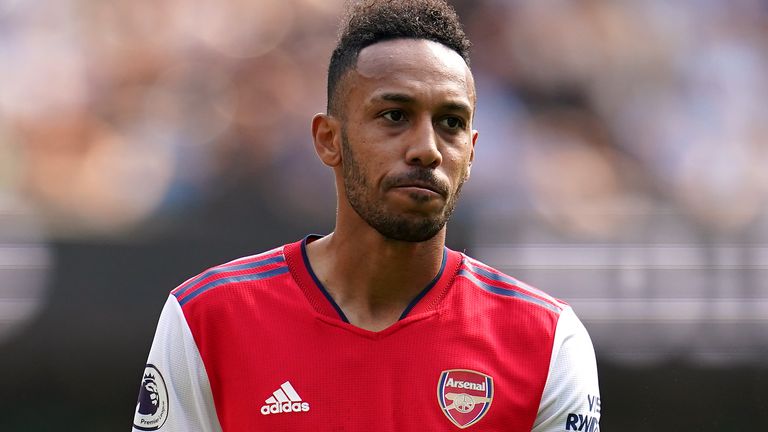 At the age of 19-year-old, Aubameyang made his debut in the senior national football by serving Gabon. In his first international match against Morocco in the 2010 FIFA World Cup qualifiers (CAF), the youngster scored the opening goal of the match.

In his 72 appearances for the Gabon national team, Aubameyang recorded 30 goals, including a hat-trick of penalties. Since 2014, he mostly led the national team during his appearances. His last international game was against Mauritania in the international friendlies, where the Panthers' captain also scored a goal from the penalty.
While Gabon achieved their joint-best success in their Africa Cup of Nations history during the 2012 edition as they were one of the Quarter-finalists, Aubameyang finished that tournament as the joint-most goal-scorer with three goals.
While Gabon will begin their campaign in the forthcoming 2023 Africa Cup of Nations qualification in almost 15 days, Aubameyang announced his retirement from international football. The Gabonese Football Federation has also accepted his retirement decision.
Interesting fact(s)
Pierre-Emerick Aubameyang represented France U21, but he could also serve for Italy U19 or Spain national football team
Pierre-Emerick Aubameyang represented the France U21 team for one game. As he was born in Laval town in France, he got that opportunity.
Earlier, Aubameyang was reportedly invited to serve for the Italy U19 team. But ultimately it didn't work. He was eligible to represent the young Azzurri due to his long staying in the country for football.
As Aubameyang's mother is Spanish, he could also serve the Spain national football team.
Ultimately, Aubameyang decided to represent Gabon national football team, where his father Pierre Aubameyang also served.
Special Record(s)
Pierre-Emerick Aubameyang is the leading goal scorer for Gabon national football team with 30 goals in 72 appearances.
Aubameyang was the first goalscorer for Gabon in their Summer Olympics football history (vs Switzerland in 2012). While Gabon has experienced only one Summer Olympics in 2012, the striker is still their only goal-scorer in this competition's history.