Money Heist may be waiting too long for the upcoming Korea trailer. At last the team of sharp-minded thieves containing Tokyo, an ex-soldier become united under the same leader or mastermind popular as the Professor to make a plan such unparalleled heist n brief planning to bring more money by stealing.
The coolest approach of Netflix is to bring La Casa De Papel into Korean form. As soon as the trailer dropped, we got the first look at footage of the upcoming show. The latest K-drama reinterpretation "Money Heist: Korea- Joint Economic Area Part 1"
Money Heist: Korea- Joint Economic Area: Plot
This time the series is also coming with a new heist adventure, the twist in the plot is that Korea is on to the occasion of collaboration and there is a Joint Security Area that's located from where the upcoming North and South Korea have divided that holds a mint and becomes the main focus of the action.

In this reunification process, It seems the mint is going to get more money by printing unified currency to make a stable and strong economic background. After giving more hopes of unification, the disappointing fact is it only makes the rich richer.
It's not easy for them to implement the heist as the only thing that stands in between the rewards and the gangsters is the appointed task force led by a South Korean negotiation specialist along with the Korean agent.
The upcoming heist series is directed by Kim Hong-sun and generated for Netflix by BH Entertainment and Ziem Content.
The writer Ryu Yong-Jae was also a big fan of the original Spanish series, " I was intrigued by the premise of the remarks because not only is it about the conflict between robbers and police, but also it adds new layers such as the tension, mistrust, and harmony between North and South Korea". He also added, "It's a situation where thieves from North and South Korea join forces, and police from North and South Korea join forces, and police from North and South join hands to stop their way, a Korean lens to the original IP. "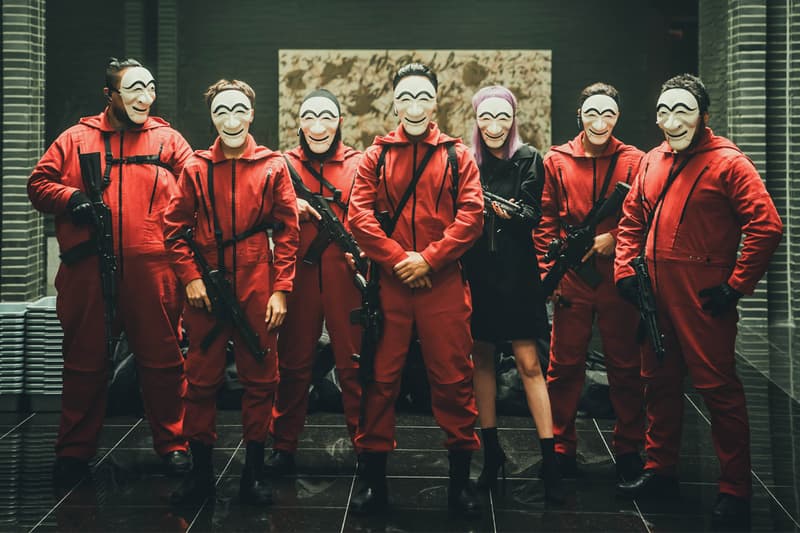 Money Heist: Korea- Joint Economic Area: Cast
In the short teaser, there are many fan-favorite characters like Yoo Ji-Tae as Professor, Jung Jong-sei as Tokyo, and Park Hae-Joo as Berlin.
The director of the content for Netflix Korea, Keo Lee said, " The original 'Money Heist' demonstrated how superb storytelling can be loved everywhere, and Korean content has proven to have this same power, we can't wait to see how the world will react as we unite this epic story with top Korean talent and a passionate global fandom, "
Money Heist: Korea- Joint Economic Area: Release Date
Netflix will launch the most awaited series on 24th June 2022.
Here is the trailer:
A big thanks for the source.
Read: Sex Education (Season 4): Netflix has Renewed the series could hit in 2023