Sony, the Big Show of the television market, has dropped the Google TV 2022 Edition today in the Indian market. Sony Google TV 2022 Edition lineup has four screen size options in total, starting with 32-inch and going up to 65-inch. 43-inch and 55-inch models are in place to fill the gap. It's an Amazon Special lineup (65-inch and 55-inch models only), so, will be live on sale via the same e-commerce platform at 12 noon. The buy link is given below. There is an additional Rs.2,000 bank offer and up to 18 months of No Cost EMI option to fit these new televisions for a wider range of consumers.
Full Page Link: https://amzn.to/3wH20T0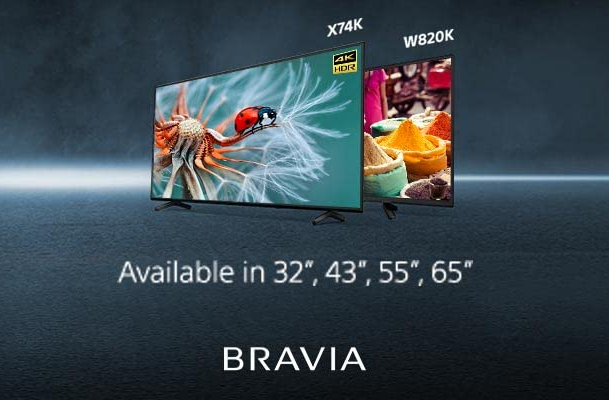 Apart from these four screen sizes, there is another 50-inch model which will be available via Flipkart. However, the 32-inch and 43-inch models are common for both e-commerce platforms.
Sony Google TV 2022 Edition

The Sony Google TV has the full support of all the features provided by Google. It enables access to a massive range of applications that you can try out directly from your TV. The added Google Assistant could be your one-stop solution to control all your other smart home devices. Alongside, this television range is compatible with both Apple AirPlay and Google Chromecast; and can use your smartphone as the Google TV Remote too.
Now focusing on the image quality, Sony gave its X1 4K chip the charge to take care of the image output. It cancels out external noise from the images and boosts the details as well as per the requirement. Sony's advanced imaging technology unlocks the Live Colour Experience, whereas Motionflow XR holds smooth and sharp details of any fast-moving content. Cherry on cake, these televisions are also coming with DOLBY Audio.
Link: https://amzn.to/3wunwvy