Warner Bros games dropped a new trailer of MultiVersus in which we are going to see a lot of characters in one cinematic view. After watching the trailer, we confirm that Warner Bros aims to bring many characters into one video game.
This gaming title will be a new combat adaptation. The WB banners contain DC Comics, Cartoon Network, HBO, and many more. It's quite surprising there are also many choices like Batman and Superman. We will be going to see some characters like Tasmanian Devil, Velma from Scooby-Doo, and also the Iron Giant. 
MultiVersus: Plot
MultiVersus trailer contains a variety of beloved heroes and personalities to collaborate or compete against in epic battles. This battle contains Batman, Superman, Wonder Woman, and Harley Quinn (DC Super Heroes & DC Super-Villains), Shaggy (Scooby-Doo), Bugs Bunny (Looney Tunes), Arya Stark (Game of Thrones), Tom and Jerry (Tom and Jerry), Jake the Dog and Finn the Human (Adventure Time), Steven Universe and Garnet who is an incredible original creature that has been named as Reindog and many more to come.

As a battle-field adaptation, all the matches will be treated with a strong emphasis and co-operative gameplay. Each of the fighters will be outfitted with incredible combat mechanics that are able to identify the fresh take on 2 vs. 2 gameplay. This game permits combatants to enhance such customizable moves that set and engage dynamically with the other characters to battle for supremacy.
In this WB gaming trailer, we will see Wonder Woman and Lasso of Truth attack by pairing with Shaggy, and his projectile sandwich. Arya Stark possesses face-swapping abilities being used to give some complement to the laser vision of superman. It seems that the team combinations and matchups will make the impossible possible. 
The multiplayer fun-filled bouts going to be set against the backdrop of several reimagined environments with inspiring worlds like Batman's Batcave, Jake and Finn's Tree Fort, and also many others. This Multiversus also contains 1 vs. 1 combat and also 4-player free-for-all the mode where only one will stand as the fighter.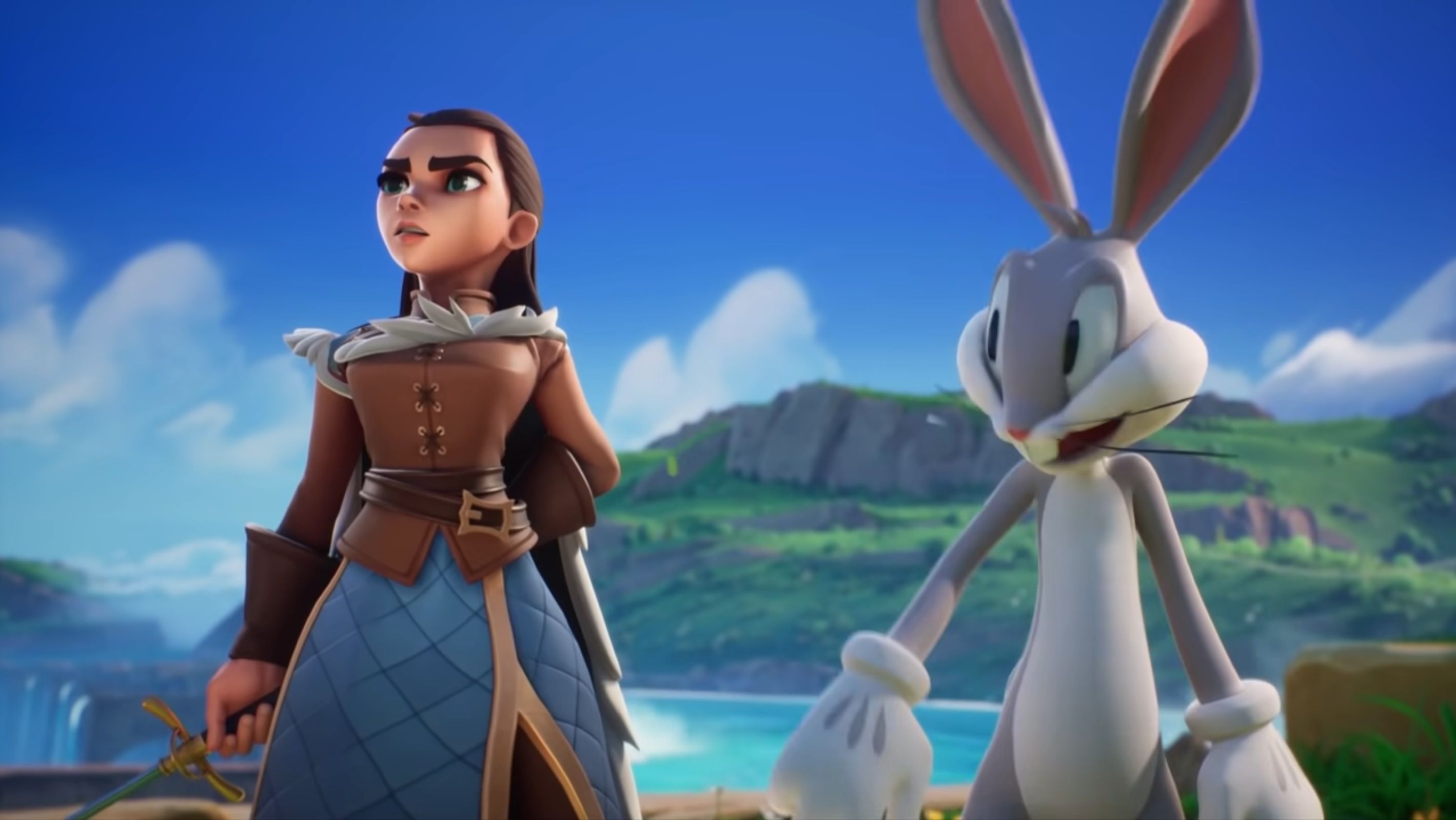 MultiVersus: Trailer
The new videogame trailer starts with DC's most popular character Batman in his supercomputer lab. He feels some Stange energy signature. After that Barman is like vanishing in the air in form of a particle and comes to another location that is completely unknown to him. He asks his computer about it, suddenly Shaffy has appeared beside him, and he just jumps onto batman's lap and asks," What's going on here?" now Bugs Bunny and Arya Stark join with them.
Batman starts the battle by throwing his batwing, and the four characters are battling with each other. After that one by one all of the characters arrives in the scene. Their fighting style of them is very funny, it literally takes you to your childhood days. The trailer ends with the fantastic entry of Superman with a gigantic robot. This complete mixture is definitely going to be fun. All of them in the end collaborate to fight against injustice.
MultiVersus: Release Date
The trailer confirms that Closed Alpha starts on 19th May 2022.
Here is the trailer:
A big thanks for the source.
Read: Star Wars Jedi: Fallen Order Sequel comes with a New Name Star Wars Jedi: Survivor will hit in February or March in 2023