The 25-year-old Dutch midfielder Frenkie de Jong is likely to go through a crucial period during this summer transfer window. While the Spanish giants Barcelona want to continue with him, the English Premier League giants Manchester United are reportedly desperate to add him to the squad.
The former Ajax midfielder Frenkie de Jong joined Barcelona in 2019 summer. Apart from the central midfielder role, De Jong can also play useful roles for his team in the defensive midfield. While he joined Barca with a five-year contract, he signed a new contract in late 2020 to extend his tenure in the club till June 2026.
In his 139 appearances for Barcelona, De Jong managed 13 goals and 17 assists.
Barcelona and Frenkie de Jong – latest status

According to recent reports by the Italian journalist Fabrizio Romano, a trusted source for football transfers, Barcelona manager Xavi wants to continue with De Jong. In that same report, Romano also confirmed that De Jong wants to play UEFA Champions League football. While the Barca have already qualified for the next UCL season, the Dutch footballer has a huge possibility of not considering moving from the Spanish club immediately.
However, the current financial situation of Barcelona can force them to sell De Jong if they receive a bid of around 80-85 million euros.
Manchester United are reportedly desperate for Frenkie de Jong
According to Fabrizio, Manchester United are very keen to welcome De Jong into the team. Though they haven't officially approached the Spanish club or the Dutch player yet, the midfielder is known as one of their top priorities in the upcoming transfer window.
As the Red Devils failed to qualify for the next UEFA Champions League season, it can be affected their plan to sign De Jong. They must have to secure their place for the next UEFA Europa League, which they can do on the final day of the ongoing Premier League season.
However, while the Dutch football manager Erik ten Hag is set to join Manchester United, it may be easier and stronger for the Red Devils to go for this crucial deal with the Barcelona midfielder.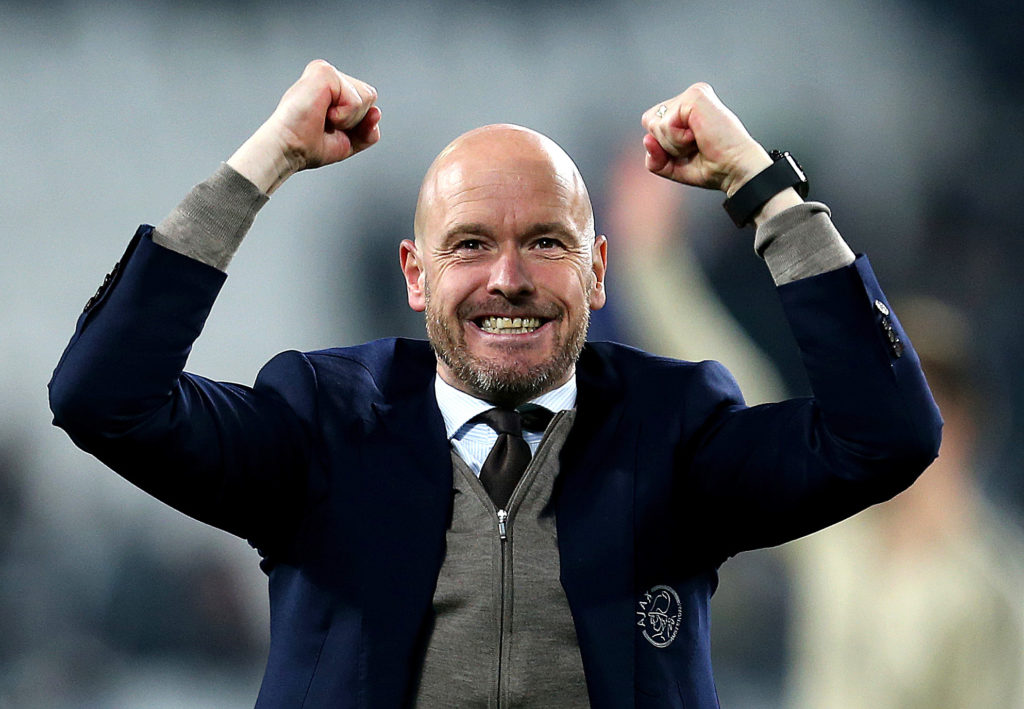 De Jong had a great time under the manager Erik ten Hag during his tenure for the Dutch club Ajax. In the 2018/19 season, De Jong not only won the Eredivisie Player of the Season award, but he also won the UEFA Midfielder of the Season award. Under the Ten Hag management, the Dutch midfielder set up a powerful statement in the football world, which impressed Barcelona to buy him soon.
So, there is a big possibility that the Red Devils fan can expect this partnership soon.
Manchester City's current status on De Jong
Fabrizio also added that the Red Devils' rivals Manchester City are also interested in Frenkie de Jong, but they are unlikely to go for him with the big transfer amount.