Honor previously hinted that it would port Magic OS, its in-house developed desktop user interface, to Windows. MagicOS for Windows is a new user interface for upcoming Honor notebooks and smartphones that features a cleaner look, improved battery endurance, and seamless integration.
And it appears that the project will soon show fruit, as Honor has announced that the Honor MagicBook 14 2022, the first Honor laptop to run MagicOS for Windows, will be unveiled in China on May 16th (Monday) at 2:30 pm Beijing Time (UTC +8).
On Weibo, Honor's official Chinese social media account, the company officially revealed the Honor Magic book 14 2022 debut date. Honor teased that the device would have exceptional endurance; according to the marketing, the Honor Magic book 14 has up to 20 hours of battery life on a single charge, which is quite bold considering the only other company that claims 20 hours of battery life is Apple with their M1-powered Macbooks.

Honor claims that their new MagicOS for Windows, which features a new function called "OS Turbo," is responsible for the outstanding battery performance. Honor notebooks have been improved in terms of power efficiency thanks to OS Turbo.
With the optimization features of OS Turbo, the Honor Magic book 14 2022 may lower power consumption by up to 2X percent
The laptop can also be equipped with a Core i5-12500H or a Core i7-12650H processor. The Core i5-12500H, like the other Alder Lake-P CPUs, features 4 P-cores and 8 E cores, as well as 16 threads. The Core i7-12650H, on the other hand, has 6 P-cores and 4 E cores, totaling 16 threads. The MagicBook 14 2022 is only available with a dedicated GPU if you also select the Core i5-12500H processor.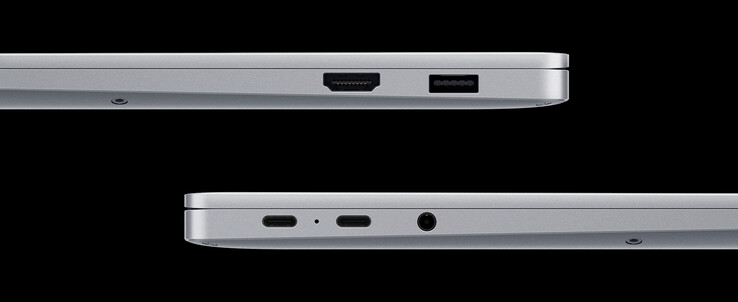 The Honor Magic Book 14 2022, on the other hand, has a 14-inch 3:2 display with a resolution of 2,160 x 1,440 pixels. The IPS panel should attain 300 nits and 1,500 nits peak brightness, according to Honor, with 100 percent sRGB color space coverage.
Furthermore, Honor comes with a 75 Wh battery that can be charged in about 80 minutes at 100 W. The MagicBook 14 2022, for example, features a single USB 3.2 Gen1 Type-A port, two USB 3.2 Gen2 Type-C ports, a full-sized HDMI 2.0 port, and a 3.5 mm socket.
also read:
Western Digital announces its plan of mass-producing 162-layer NAND by the end of 2022