India's top auto-maker Tata Motors, India's largest commercial vehicle maker has unveiled the new Ace EV in this market. The latest model was launched as an EV  version in the market. 
Tata Motors unveils an electrified version popularly known as the Ace commercial vehicle. The latest Ace EV has come as a high-tech zero-emission, four-wheel small commercial vehicle (SCV).
The record says, this latest electric  Ace has come after 17 years of the introduction of the original ACE. The company says that the latest Ace  has been manufactured for  serving 'intra-city applications.' The Ace EV has been powered by Ice, the price starts from Rs. 4 lakh up to Rs. 5.5 lakh, the latest Ace EV has set to retail from 6.6 lakh.
The company also declared such a strategic memorandum of Understanding along with one of the leading commercial companies and the providers of logistic services like Amazon, BigBasket, City Link, DOT, Flipkart, LetsTransport, MoEVing, and Yelo EV. The EV vehicle will deliver 39,000 units of the Ace EV and those firms. This Ace EV car can give arrange of  154 km.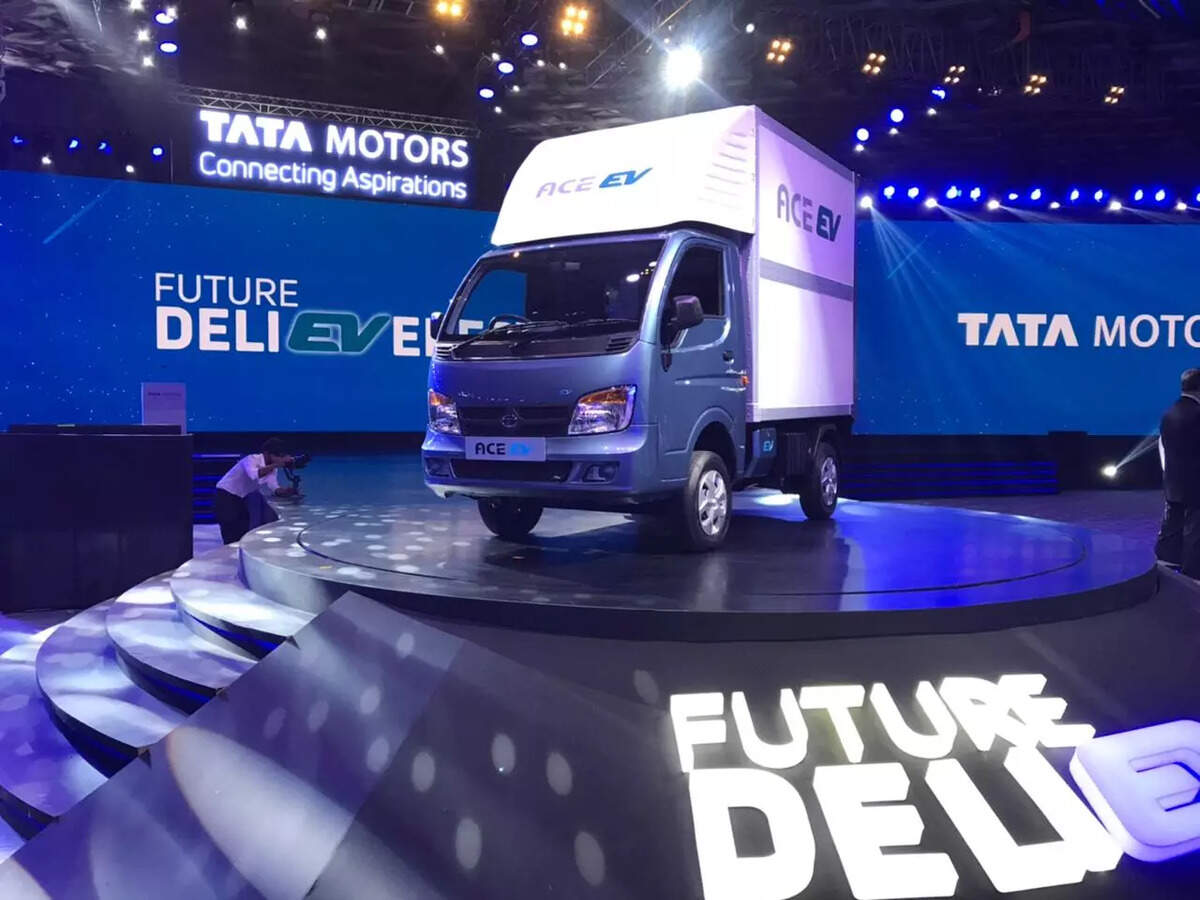 The company was clear about its target as it aims to bring such a revolution in the commercial EV segment along with the new launch. The N Chandrasekaran, the Chairman, Tata Sons, and Tata Motors said, " E-Motors is an idea whose time speed and scale to lead this change- in passenger cars, commercial vehicles and Jaguar LandRover. I am delighted that with the launch of the Ace EV, we are entering a new era of e-cargo mobility. Tata Ace is India's most successful commercial vehicle ever."
He also included, "It has evolutional transportation and created millions of successful entrepreneurs over the years. It will further build on this legacy by providing technologically-advanced, clean, and smart mobility solutions. I am excited about the electrification of commercial vehicles."
Here is the trailer:
A big thanks for the source.
Read: "Tata Electric SUV": Tata Nexon EV or Tata holds Another SUV Surprise to reveal on 6th April?