Keerthy Suresh is going to feature in the upcoming Tamil film 'Saani Kaayidham'. The official trailer of the Tamil action revenge film has been dropped. The film was directed by Arun Matheswaran along with stars actor and filmmaker Selvaraghavan in a lead role. If you are a weak-hearted person then we will like to tell you that this time Keerthy will be seen in a violent avatar of her career.
This movie was also released in the dubbed version in Telugu and Malayalam. Keerthy herself takes her Twitter and shares the trailer. In this film, the actress will be seen playing the role of a police constable who becomes a murderer named Ponni.
Saani Kaayidham: Plot
The new trailer starts with Selvaraghavan's character as an interrogator. He visits to count the number of murders that he has committed with Ponni, after a few times the trailer exposes Ponni, and this time as an interrogative, she also confessed to murdering 25 people. She also even admits that previously she worked as a police constable.
On chasing the visuals the film is going to be one poof the most violent Tamil movies in current years, the story of the movie follows such journey of Ponni who works as a female constable and lives with her five-year-old daughter Dhana and her husband Maari who is a coolie in a rice mill. Everything was fine until one night when she lost everything. Now she wants to take revenge for the injustice done to her, she gets support from Sangauyyah with whom she has a bitter past.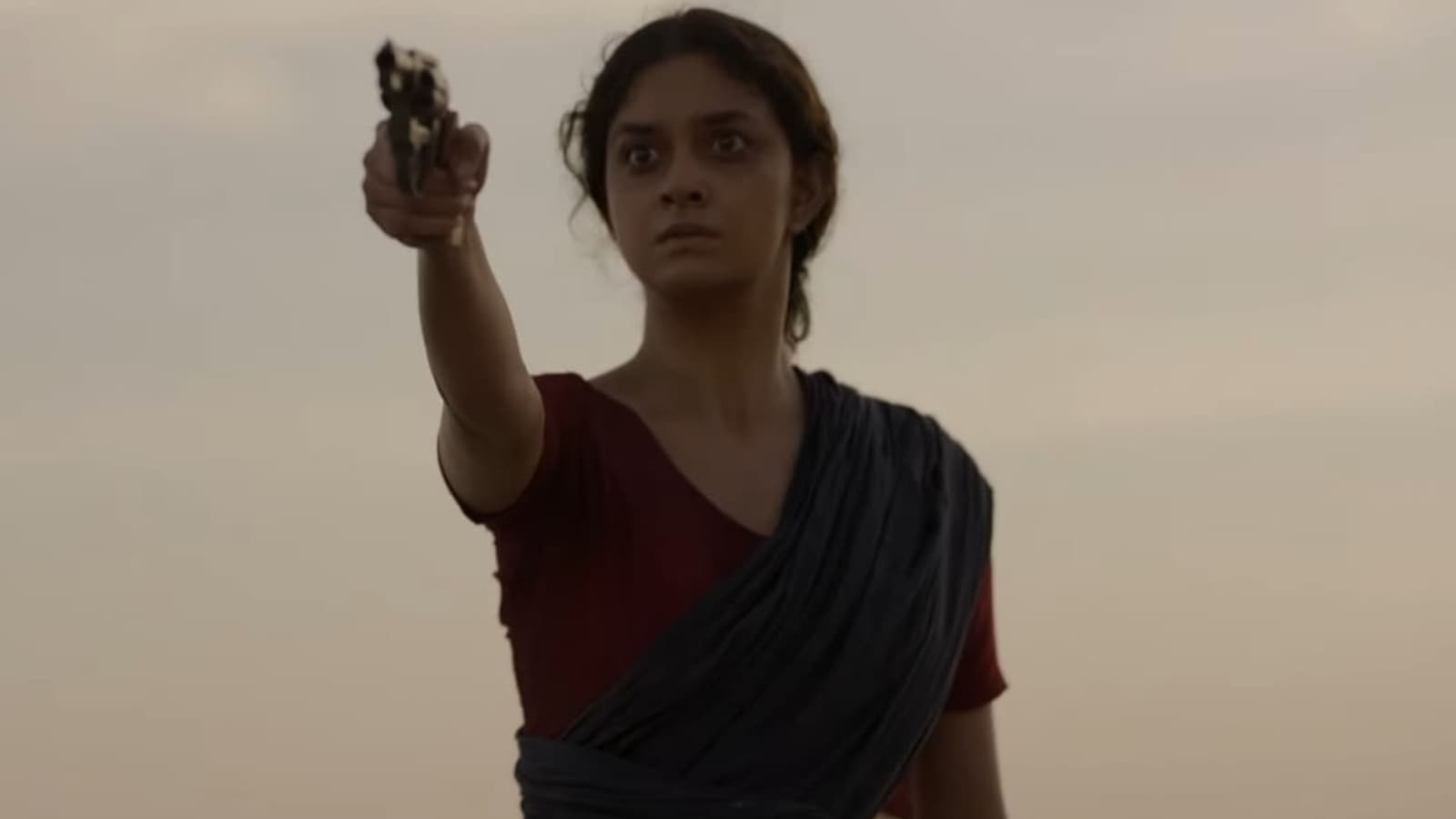 Saani Kaayidham: Cast
The film features Keerthy Suresh in the lead role. In a statement, Keerthy said," Saani Kaayidham is a complete departure from any of my past work, I pay a raw and intense character. It was my role and director Arun's distinctive storytelling style and vision that interested me to be a part of this hard-hitting film." The cinematographer is Yamini Yaganamurthy, Ramu Thangaraj is Art Director, and Nagooran Ramachandran is the Editor.
Saani Kaayidham: Release date
The film will release on 6th May 2022 on Amazon Prime Video.
Here is the trailer:
A big thanks for the source.
Read: Sex Education (Season 4): All You Can Expect and know the Release Date