Paramount Pictures currently dropped the new trailer of the latest animated movie Paws of Fury giving us such a glimpse of the latest mammalian Samurai movie as it reveals the preview with the star of the film Samuel L. Jackson and skills like a feline impersonator. The latest animated film was set to be dropped in theaters in July.
Paws of Fury: Plot
Now Paws of Fury is based on the story of a down-and-out dog named Hank, the character has been voiced by Michael Cera who also found himself in the city that is also filled with cats. In the need of guidance, Hank arrives along the popularity burn reclusive Samurai instructor who is also voiced by Jackson, who also will give the lesson to him that make it to become a Samurai.
It is just in time with the town of cats soon getting many threats by a villain who wishes to wipe the small town off the map completely. Hank also will have to be sharpened his combat skills and going to learn to do his work along with his feline neighbors to battle impending threats, now we all know that cats and dogs always have a problem working among them.
The latest trailer has revealed Samuel L. Jackson who is the iconic action legend who is also known mostly for having such a vocabulary not suited as best for children's viewpoint by giving his best as cat's impression. Undoubtedly, he has been showing on his journey to become a warrior in his way of escaping the constant harassment got from the other dogs in his old neighborhood. The film has not left any shortage of fart jokes and physical comedy.
Paws of Fury: Cast
Additionally, the film contains Cera, Jackson, and Gervais, the film starred as containing Mel Brooks, Star Trek alum George Takei, Aasif Mandvi, Gabriel Iglesias, and Djimon Hounsou.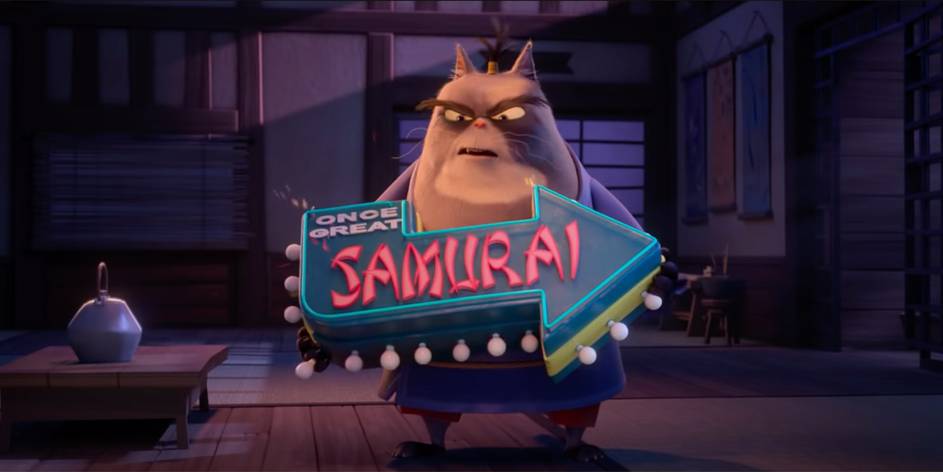 Paws of Fury: Release Date
Paws of Fury: The Legend of Hank has also been set to release to the theaters in this summer 15th July 2022.
Here is the trailer:
A big thanks for the source.
Read: Beast Trailer is here: Thalapathy Vijay unlocks his Beast Mode to fight Terrorism