Netflix dropped the trailer of the true-crime docuseries The Staircase'. This time Netflix captivated the audiences and also now with Colin Firth and Toni Collette also leading the HBO Max series based on the death of Kathleen Peterson and also with the trial that also going to happen and subsequent conviction with her husband Michael Peterson for her murder. Now we also got our first trailer for the series today and while it is definitely obviously a little different in tone belongs to the docuseries, and we are also getting such audiences.
The Staircase: Plot
The most interesting facts about the series are the trailer where we get to see Peterson's decision to shoot a documentary about his court case at that time like the trial. He seems to be a grieving widower and also has been worried about such a documentary telling the tale of clearing his own name. It contains 13 episode docuseries reveals the case as what Peterson said people happened, and also about how the community viewed the Peterson family.
The story of the film reflects the true story as The Staircase is set to explore the life of Michael Peterson with his sprawling North Carolina family, and there is the suspicious death of the wife, Kathleen Peterson. The new trailer reveals clearly a dive into the twisting story that Peterson wove in the documentary-like as a hearty mixing of such facts and fabrications for the HBO series. It seems that all will play into the obsession that true-crime fans have with The Staircase a story and the one that Peterson tried to sell to the public.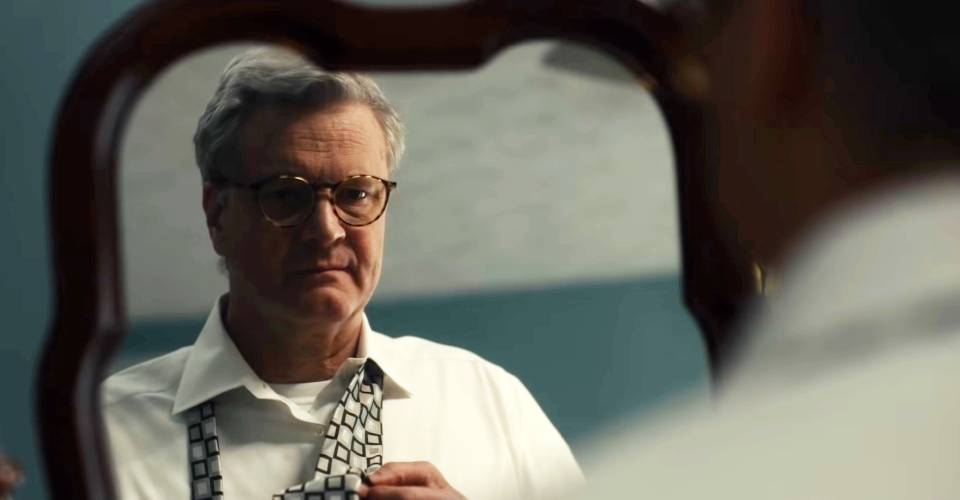 As per convicting for the murder of his wife, Peterson is recently a free man, and it also will be very interesting to watch how the show navigating as we know about him, the case, and the public perception of what happened with such the mixture into the fictionalized telling. Firth seems quite a bit like Peterson had done in docuseries and also has his voice down perfectly, so it to also will be very interesting to watch how the rest of the Peterson family fetched to life in this series and the justice in the story of Kathleen.
The Staircase: Cast
This crime docuseries features Firth and Collette along with Michael Stuhlberg, Juletter Binoche, dane DeHaan, Oliviua DeJonge, Rosemarie DeWitt, Tim Guinee, Patrick Schwarzenegger, Sophie Turner, Vincent Vermigon, Odessa You7ng, and Parker Posey. This series has been made by Antonio Campos and co-produced by Annapurna Television. Campos also serves as Executive Producer like the showrunner along with Maggie Cohn. He also has been directed six of the episodes for the series along with Leigh Janiak directing two.
The Staircase: Release Date
This true-crime docuseries has been set to stream on HBO Max on 5th May 2022.
Here is the trailer:
A big thanks for the source.
Read: Here is the list of the Top 10 Most Watched Web Series of last week