After assassinating Marcus Stuyvesant and Carl Ingram agent 47 is sent to England, Dartmoor as a second mission in the game to hunt Alexa Carlisle, In this mission Alexa hired a private investigator, Phineas Witmer to find the culprit that murdered her brother, instead, it gives hitman a chance to get closer to Alex to eliminate her. The target knows that you are coming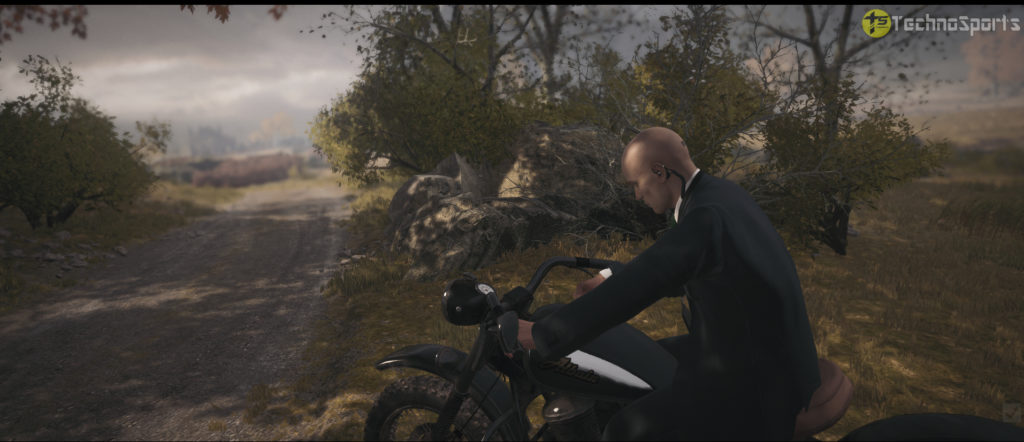 Hitman steals the show by his entry in the bike just a few yards ahead you will see the private investigator getting himself checked by the guards of the mansion at the main gate. Sneak in through the bushes until you reach the mansion then on the right side of the entrance of the mansion there you will find a half-open window enter through it and wait for the opportunity to subdue the investigator.
After subduing the investigator acquire his outfit so that you could blend with the situation of the investigation appointment with Alexa Carlisle. Hide the body of the investigator in the wardrobe nearby and meet with Alexa to have a quick chat about the investigating situation of her brother's culprit. After getting in touch with Alexa, his butler will guide you towards the room in which his brother was found dead with a suicide note which the family denies believing that it was a case of suicide instead they feel it's a case of murder.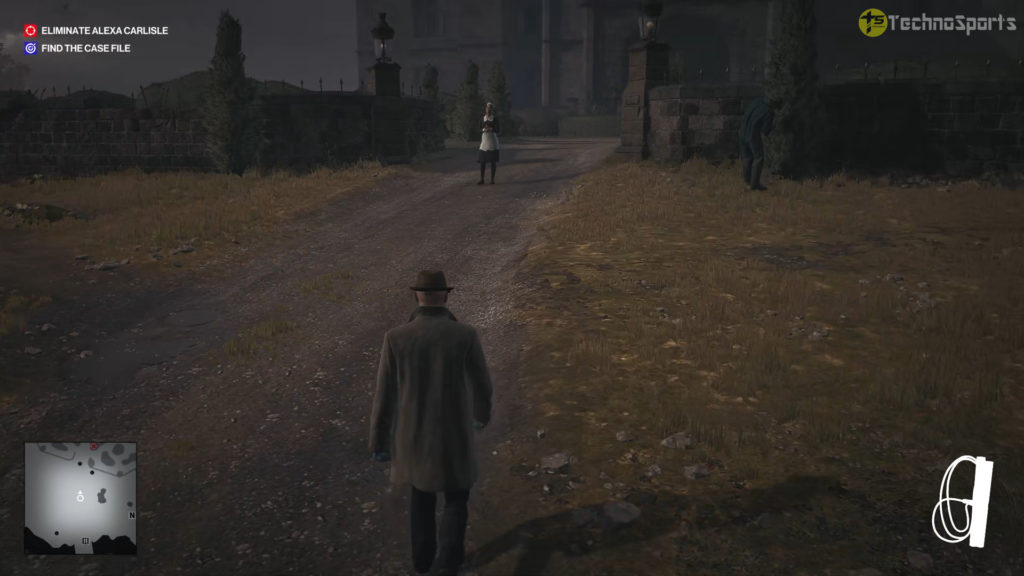 ACTING AS A INVESTIGATOR

Follow the butler, after reaching the room you have to make sure that the act is correct. Diana will tell you to take a photo and scan the body to give them the information about the body. Use your instinct vision to find clues about the murder. Alexa will be on the floor above you which is not allowed to be visited by the private investigator so you will be stopped by the security guards. Just outside the investigating room, on the balcony, there should be a guard, subdue him and hide his body.
Alexa Carlisle took care of
Just on the left side of the balcony of the investigating room, you will find a pipe that leads you straight to your designated target. As you climb on the balcony of the third floor you will find two guards talking about the case file. Listen to their conversation about the case file then go inside the room. Just on the right side of the room there you will find a secret room made by Alexa which is soundproof so that she can should or cry whenever she feels like it. Hide in the room just after the room and peek through the wall holes to watch. Wait for the perfect opportunity, when Alexa enters the room, as she sits in her chair to cry with a pillow, that's the perfect chance to eliminate her. Dumb here body in a box nearby.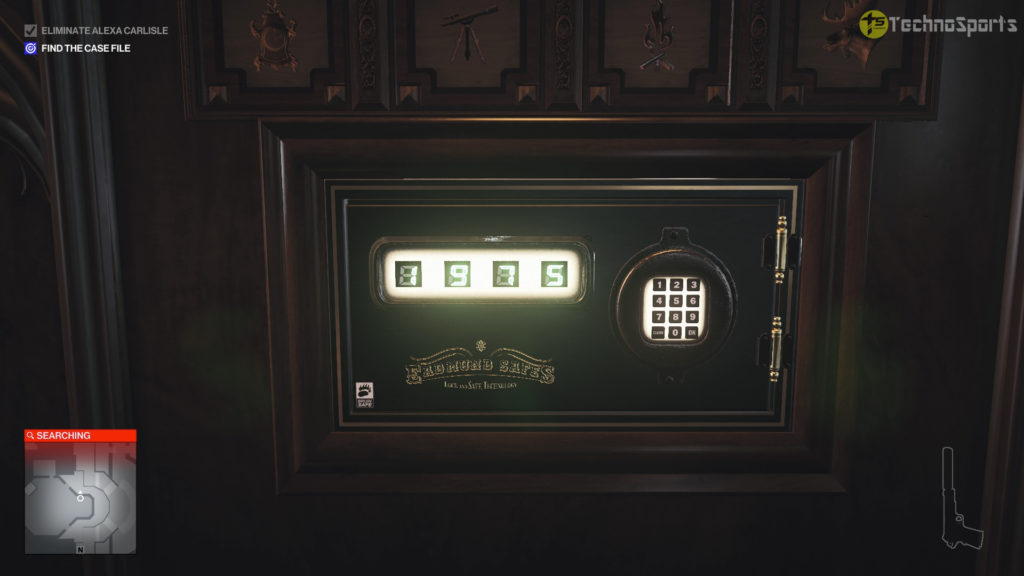 The Case File
After killing Alexa go to the room you first arrived using the pipe, then you will find a desk and a chair, go near the chair there will be an option of activating the button, press it. It will open a sliding photo frame, into a safe