Getting a strong & powerful gaming laptop might be an expensive affair in 2022 but AMD being the maker for both CPUs and GPUs looks to change that with its special Advantage edition gaming laptops. These special laptops will quality to be an Advantage edition laptop only if they meet certain criteria set by AMD to give the best gaming performance.
If you don't know about these special AMD Advantage edition laptops and what do they bring to the table we recommend you go through this article. We finally got hands-on with the older 2021 edition ASUS ROG Strix G15 AMD Advantage gaming laptop which retails at attractive prices while giving a phenomenal performance.
There are a few AMD Advantage Edition gaming laptops from MSI, HP but this ASUS one really takes the performance to another level with its sheer AMD hardware. On paper, with Ryzen 9 5900HX paired with an RX 6800M graphics itself is a beastly combo that is capable to give RTX 3080 level performance while being much cheaper than NVIDIA powered ones.

This ASUS ROG Strix G15 Advantage Edition gaming laptop now retails for ₹1,54,990 and during sales, you can pick it up for even less price than usual. Overall, this laptop promises a strong contender to provide you flagship-level performance in an affordable price range, now, having spent over 2 weeks with this laptop, let me summarize the review of my experience and should you buy it or not: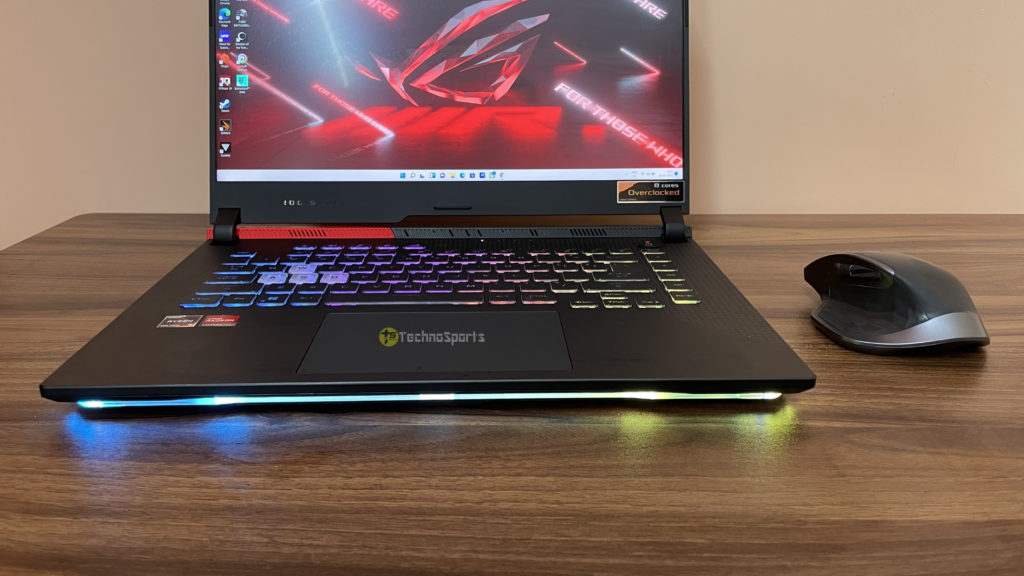 Specifications
This Windows 10 Home gaming laptop is powered by an AMD Ryzen 9 5900HX CPU and Radeon RX 6800M GPU for a smooth performance. Additionally, it has AMD SmartShift and Smart Access Memory technology to boost its functionality. Also, the WQHD 165Hz/3ms panel along with FreeSync Premium lets you immerse yourself in the worlds of your favourite games.
The AMD SmartShift ensures improved performance by moving power between processors. Also, the Smart Access Memory technology boosts the frame rates in various games to enhance the visuals. Furthermore, it supports up to 32 GB of DDR4-3200 RAM to let you improve the performance of this laptop for gaming, streaming, and switching gears effortlessly. Apart from these, this laptop comes with 1 TB of NVMe SSD storage for the fast loading of games and apps.
Both the processors of this gaming laptop feature a liquid metal thermal compound coat to improve heat transfer and lower the temperature. It also has a large vapor chamber to enhance the cooling area significantly for ensuring fast heat dissipation through the four fan outlets. This allows for up to 25 W higher thermal headroom while in Turbo mode. Also, a built-in IR sensor monitors the surface temperature to calibrate cooling as per need.
This is a sleek and stylish laptop with a subtle textural design all across its top. Also, it features a Customizable Armor Cap, icons, and cut-outs on each side of the chassis to enhance its aesthetic appeal. This laptop also has Aura Sync that shines from its metallic ROG logo, a backlit keyboard, and a triple-edged light bar to elevate your gaming experience.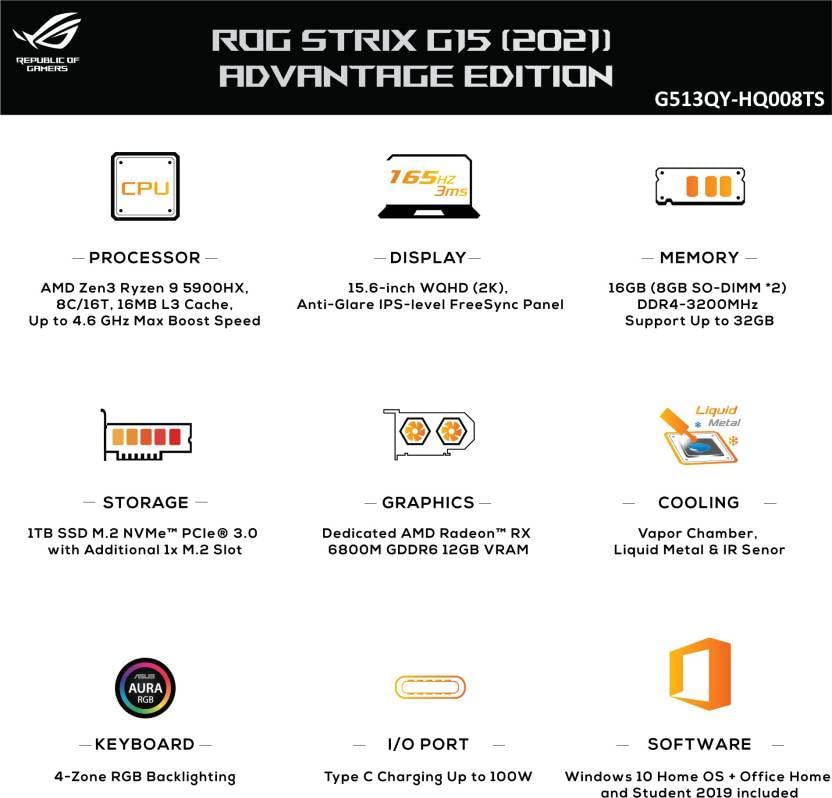 Enjoy detailed and rich visuals on the 165 Hz WQHD display that has a balanced refresh rate and resolution. Furthermore, the FreeSync Premium technology removes screen tearing, reduces latency, and smooths out stuttering. Also, the narrow bezels lower distractions to keep you engaged in your favourite games.
This laptop features twin Smart Amp speakers that deliver clear sound. If you use your headphones, you can enjoy virtual 5.1.2-channel surround sound backed by Dolby Atmos. Furthermore, it has two-way AI Noise-cancelation to remove any unwanted noise from any incoming and/or outgoing audio. As a result, it lets you chat, stream, and communicate with clear audio.
The 90 Whr battery offers hours of playback time. Also, this laptop is compatible with Type-C charging using compatible power packs. Apart from this, you can use a small USB-C adapter of up to 100 W capacity for light activities, such as web browsing and video streaming. You can also use a single charger for your laptop and phone, letting you travel light.
Enjoy high-speed online gaming with this laptop, thanks to the Wi-Fi 6 (802.11ax) connectivity features. It is capable of boosting the peak interface bandwidth, improves efficiency, and ensures reliability even on crowded networks. Thus, it lets you enjoy lag-free gaming. This laptop also has the ROG RangeBoost to improve reception via evaluating the strength of signal of the four internal antennas to choose the best pair as per your location. It helps minimise dead spots and enhances range.
The large active touchpad for more precision improves comfort and usability. So, you can move your hand comfortably and it registers your hand movement precisely. Furthermore, the glass pad has a matte finish coating for a smooth feel. Also, the slim, streamlined chassis and 85% screen-to-body ratio allow immersive gameplay.
This laptop comes with a redesigned light bar that enhances the LED density to offer fine under glow under the chassis. Using the Aura Sync settings, you can personalise the lighting to complement your mood or your compatible devices
Design & Build Quality
The first look of this Strix G15 Advantage Edition gaming laptop will show its bold design with that big illuminated ROG logo glowing up in white color. Then you have this special AMD edition design and minute touch to every end of the laptop that makes it look cool.
The swappable Armor cap is a nice addition by ASUS as it gives a unique look to the laptop and you get three of them with the laptop to play around with. The little design elements give the gaming laptop a sense of uniqueness and in terms of build quality, this is a solid one, though not flooded with metal but strong plastic is used, still there's no flex or dent when pressure is applied.
The lid is strong enough to hold itself or just open it with one hand and overall, it excels in both design and build quality.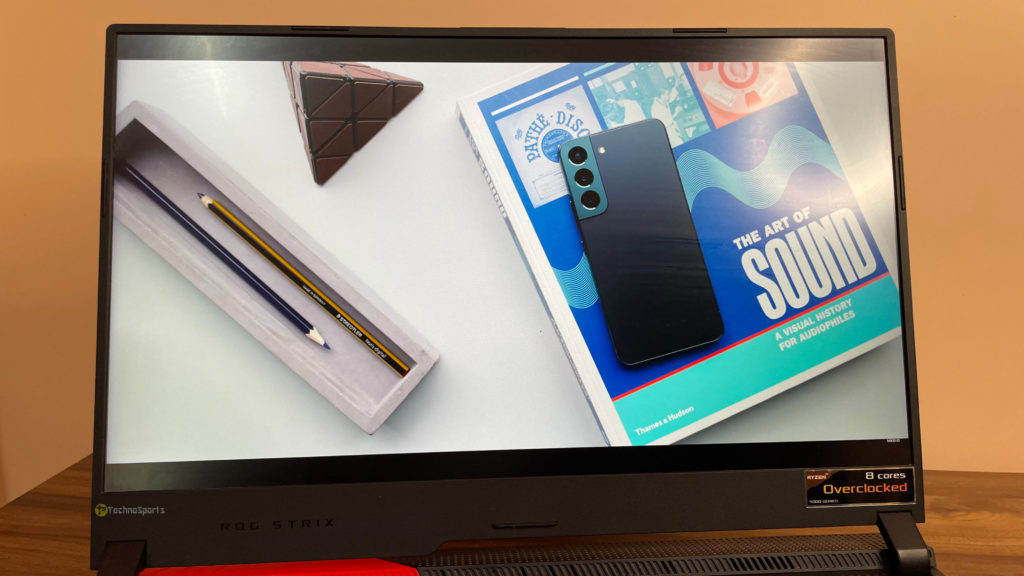 Display
ASUS is known to provide the best displays on a gaming laptop and this one too is no exception bearing a 165Hz QHD panel which is also color accurate as well. Considering the space this laptop's chassis has I would have liked to see a 16:10 aspect ratio instead of an older 16:9 used here so that one could get some more screen from this 15.6-inch display.
The display quality is good in terms of color accuracy, however, I noticed some minor flickering issues during intense gaming sessions which were reduced with software updates. Also, it's a FreeSync Premium display so I noticed no tearing issues or lags during gaming, thanks to the ultra-low 3ms response time and for content consumption, you can use this laptop for endless movie or web series sessions.
Here are some tests we ran on the Strix G15 Advantage Edition's display with our Datacolor SpyderX Pro: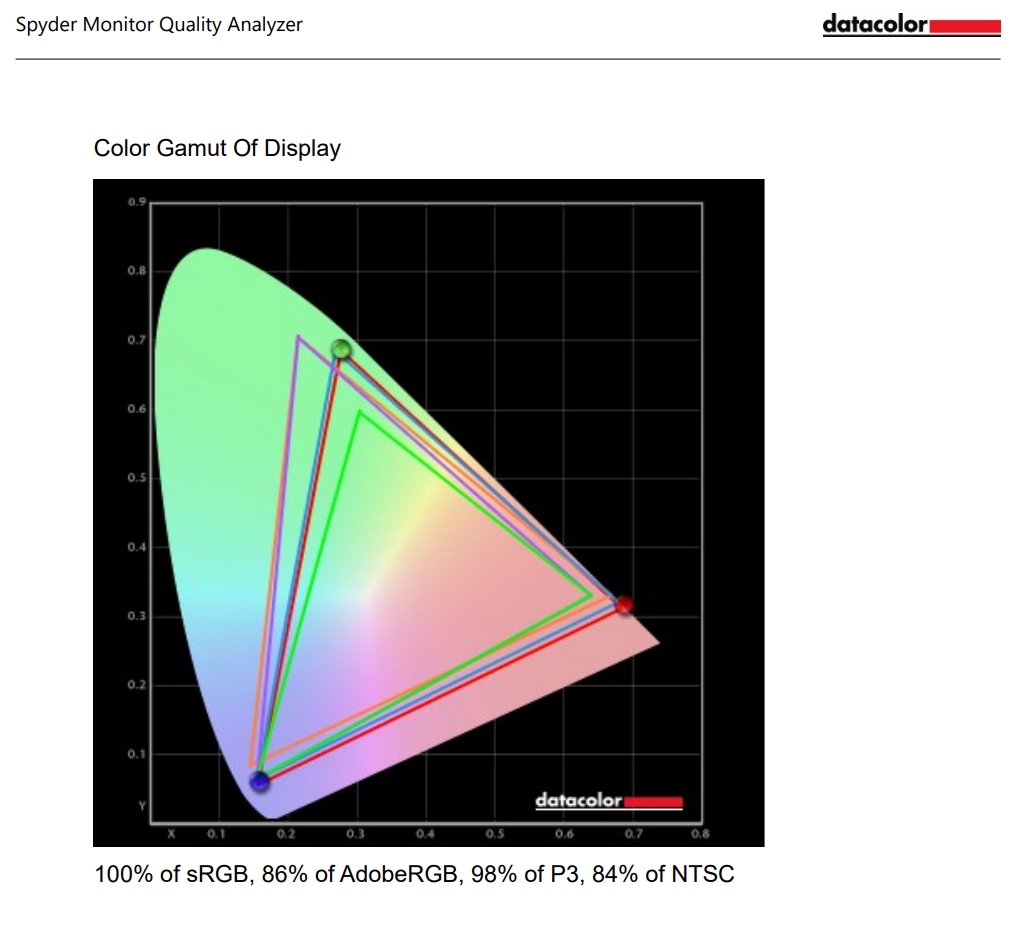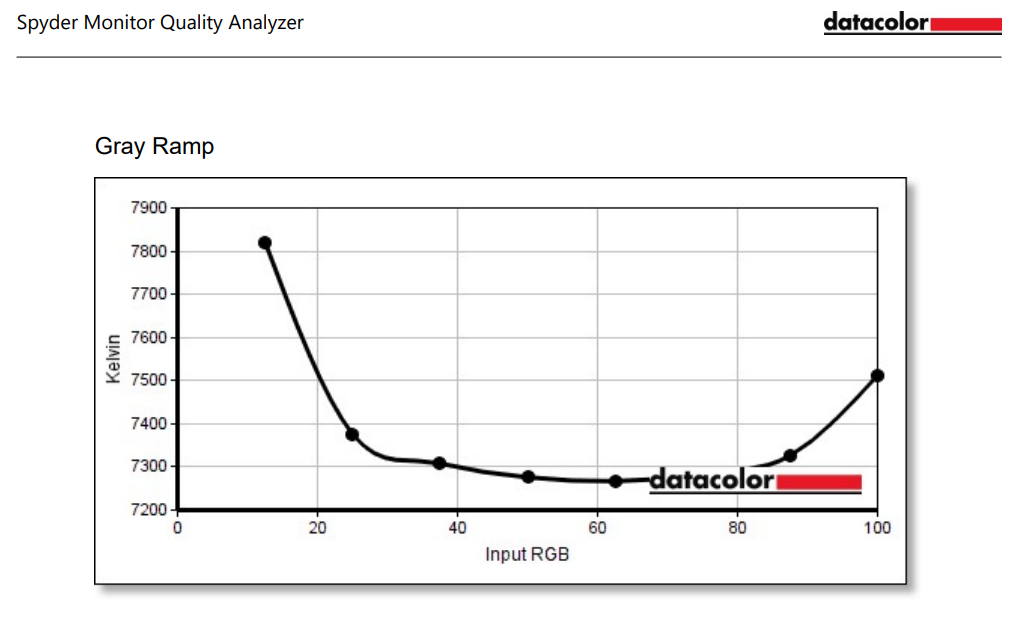 As you see in our tests, the color reproduction of this gaming laptop is quite good but ASUS could have used a better QHD panel than this as it used on a ROG Zephyrus M16. As you see the max brightness is set to 300 nits but goes up to 283 nits at max which could have been better. It is no doubt a decent display for gaming with a high refresh rate and colour accuracy, however, in 2022 we expect more from a gaming laptop.
Performance
This gaming laptop is meant to perform with its robust hardware and the 7nm based Ryzen 9 5900HX is still a great Zen 3 APU to give good performance in modern games along with efficiency helping to give good battery life when you are not gaming. If you even plan to use this ROG Strix G15 Advantage Edition for your daily productivity use, you can easily do so.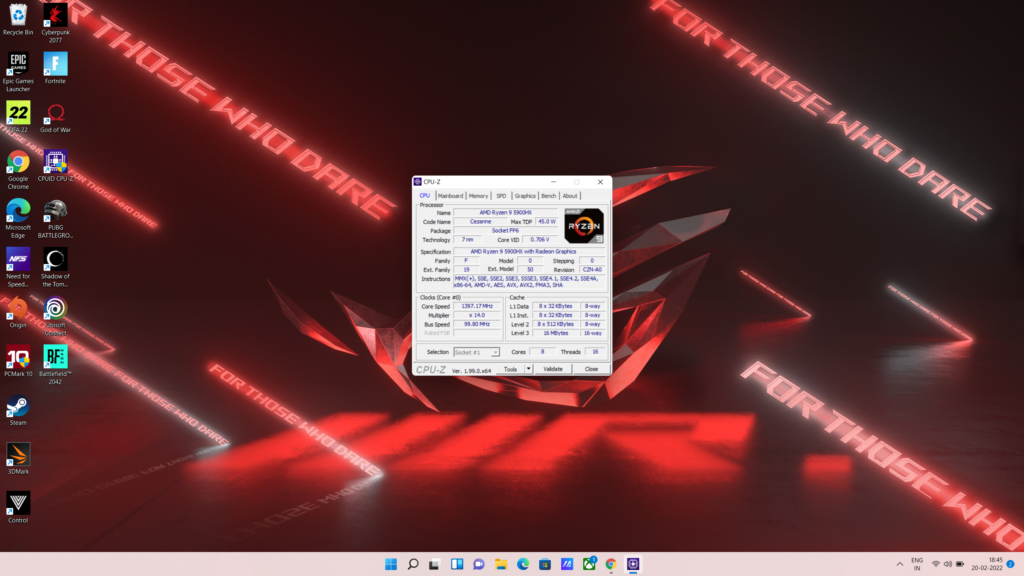 High-end workloads do benefit from the Zen 3 architecture of AMD and the RDNA2 architecture for GPU which comes with 12 GB GGDR6 16 Gbps memory does help a lot in rendering, editing, creating complex scenes in Blender or Maya and a lot more. So, having a powerful laptop means you can do a lot of things apart from gaming which takes advantage of your all-AMD hardware.
Here is a list of a wide number of benchmarks that would give you a clear idea of how this gaming laptop stacks up against the others:
As you see the Ryzen 9 5900HX is pretty powerful, stacking well up against the Core i9s and overall gives a strong performance in terms of productivity as well. So, the ROG Strix G15 Advantage Edition gaming laptop is a well-balanced all-AMD monster for your workload.
Here are some of the 3DMark benchmarks for your reference:
As you see the scores are remarkable, thanks to the beastly AMD hardware, the 12GB GDDR6 memory does make a difference in benchmarks which can take advantage of such memory.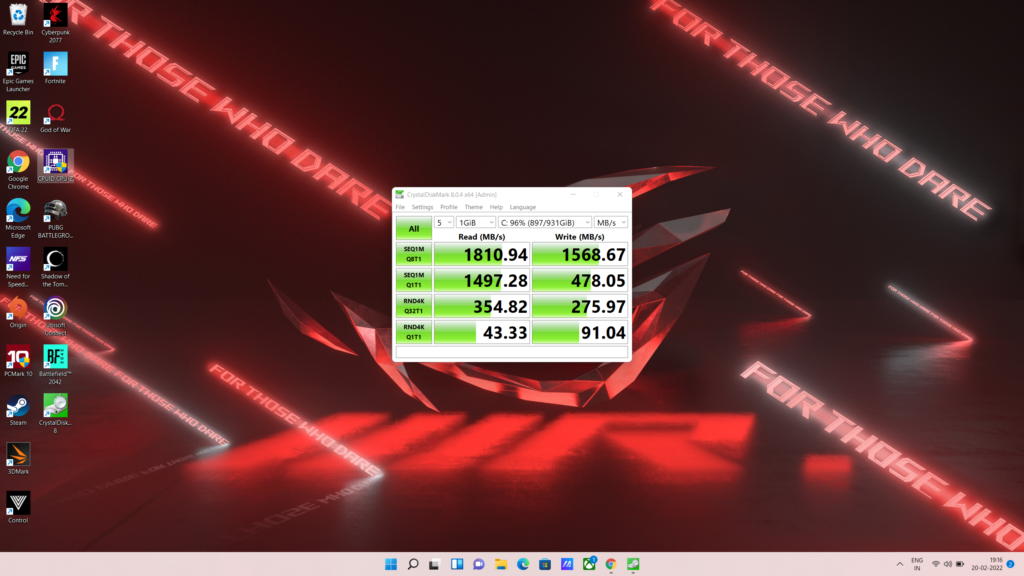 As you see one disadvantage with the Ryzen 5000H processor is its lack of PCIe Gen 4 support which means the 1TB SSD used here doesn't have the best speeds you can expect with up to 1810 MB/s in reads and 1568 MB/s for writes. Overall, still, you won't have any problems in gaming or work but we expect faster SSDs used in newer models launched this year with Ryzen 6000H series CPUs inside it.
One thing that is clear with this ASUS ROG Strix G15 Advantage Edition gaming laptop is, it provides one of the best price-to-performance ratios in the market and with discounts & offers this is a productivity beast you can easily pick up. In terms of raw hardware performance and everyday usage, this is a must-have especially if you are an AMD fan.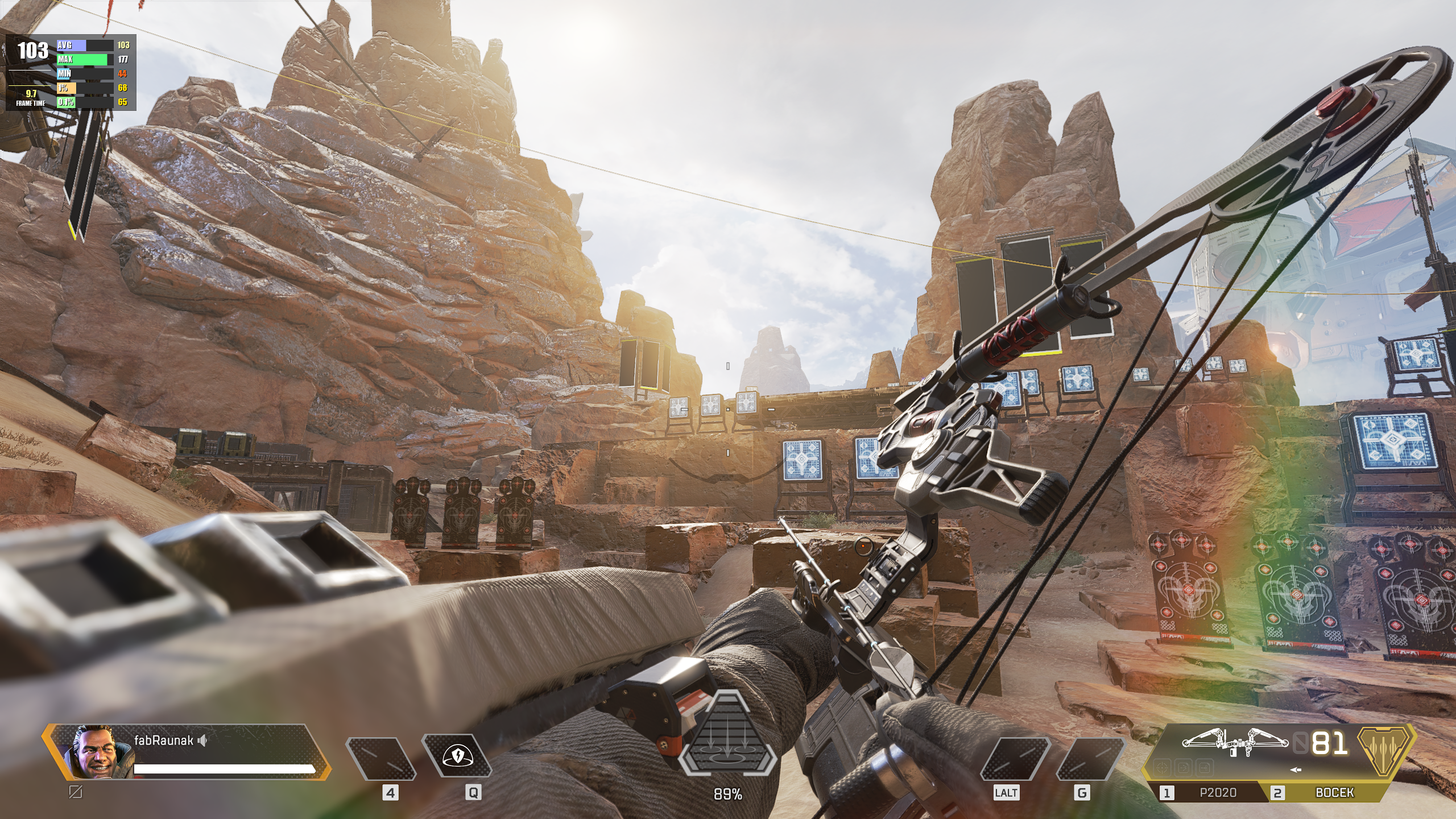 Gaming
Now coming to its main USP i.e. gaming this all-AMD powered laptop really shines at QHD gaming and is far better than an RTX 3060-powered gaming laptop which you get at this price range. This AMD Radeon RX 6800M graphics can give you RTX 3080-like performance in most games and now with FSR, you get extra boos in frame rates in almost all new games.
Here is a wide range of gaming benchmarks on the Strix G15 Advantage Edition:
As you see in almost all games at QHD this gaming laptop shines giving you 60+ FPS in the highest settings possible which goes to show the sheer performance you get with this all-AMD gaming laptop. Thanks to the optimizations from both AMD and ASUS your laptop is able to take advantage of the massive TDP supplied without sacrificing efficiency.
Though the 12GB GDDR6 VRAM is good for productivity work there are very few games that can actually take advantage of it. In those AMD-partnered games like Far Cry 6 that requires more VRAM for HD textures this laptop will serve the need but eventually, if games could take advantage of the huge GDDR6 memory then this gaming laptop is worth investing upon.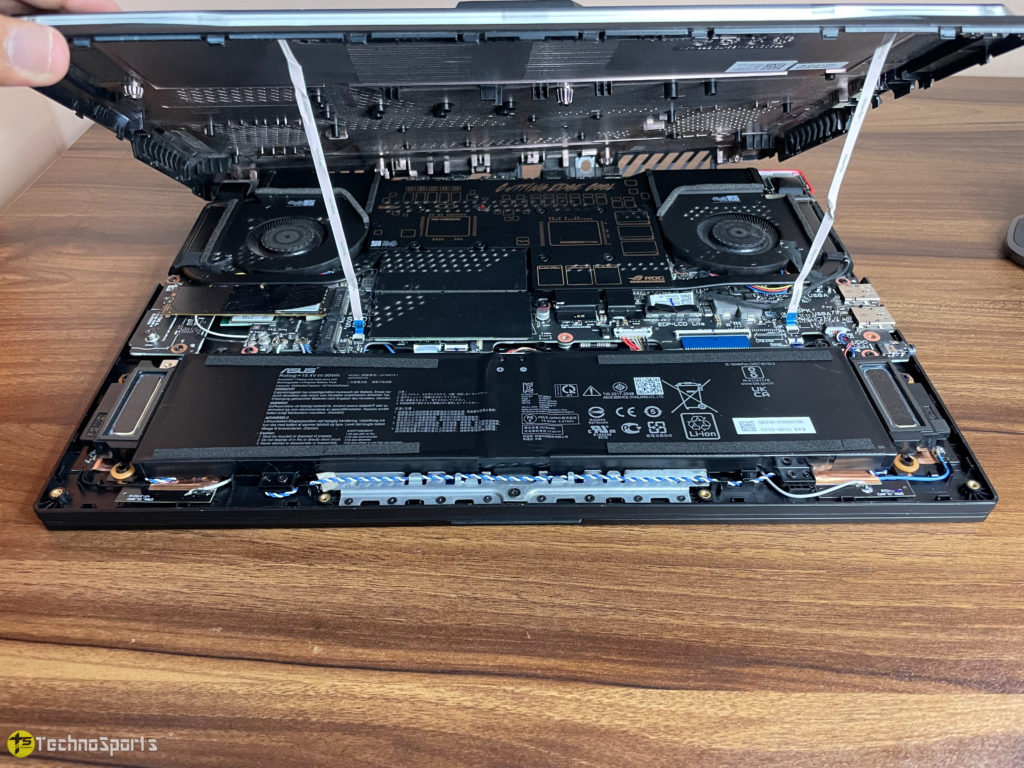 Thermals & Upgradability
In terms of thermals, ASUS has done a really good job, using a large vapour chamber along with a liquid metal thermal compound coat over both CPU and GPU to maximize the cooling. Any Windows gaming laptop gets hot while gaming and this is no exception but it follows the protocols which AMD laid to being an Advantage Edition gaming laptop.
So the keyboard doesn't get heated up at all, maybe a bit hot at the sides but those WASD keys do not get hot making it easier for gamers while gaming. The tremendous heat generated gets dissipated from the vents present at the rear end as well as both the sides of the gaming laptop.
As you see in the thermal tests, the laptop stays within its limits in terms of temperatures, hovering max to about 35 degrees celsius and could get a bit hotter, max up to 40 degrees celsius, though in summer could get even better. Still, the thermals are pretty well balanced, however, during turbo, the fans do spin louder and make some noise up to 59 dBA.
Now, coming to the upgradability of this Strix G15 Advantage Edition laptop, you have two DDR4 RAM slots which can be upgraded to 32GB while you have one extra NVMe SSD slot to increase your storage over time. So, this makes the gaming laptop ideal for long term usage and a gaming buddy for years down the line.
Keyboard & Trackpad
The premium ASUS ROG gaming laptops do have premium keyboards for a comfortable typing experience and this one too has a good one. As I type this review on it, the keys feel mushy and soft to type on while being less clicky but are satisfactory on type, so overall for both everyday use and gaming the keyboard is really a good one.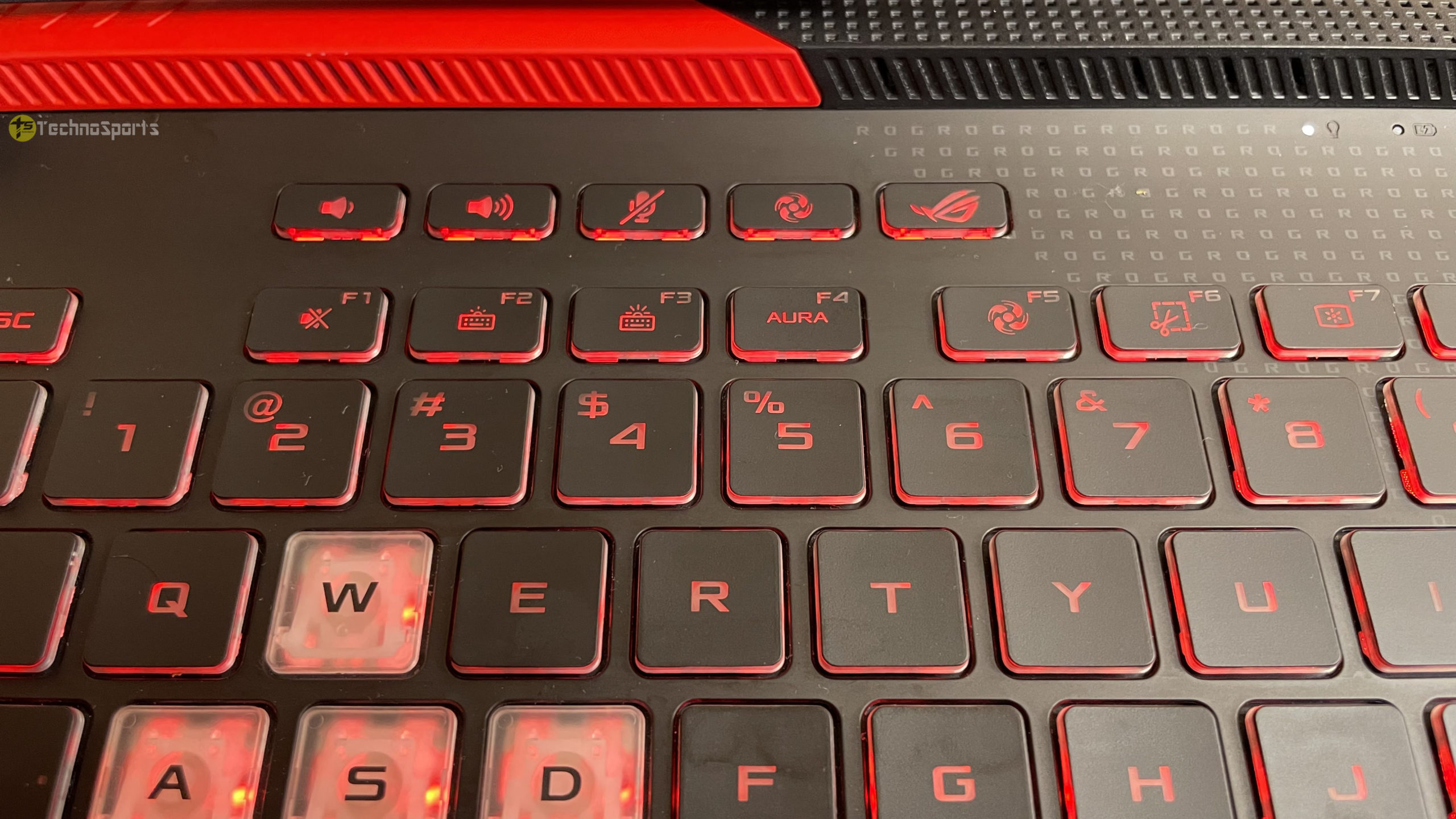 Also, this is a 4-zone backlit keyboard, and you have this cool triple-edged light bar that glows with the keyboard as well. You can easily customize the light with ASUS software and change the effects instantaneously without any hassle, this gives a really cool gaming vibe to the Strix G15 Advantage Edition gaming laptop.
The trackpad on this Strix G15 Advantage Edition is quite big and is almost perfect for everyday use, not too big and not too small. It is a very tactile trackpad and is smooth to hover the mouse with, overall, a very usable and thoughtful trackpad.
Ports & Connectivity
Coming to the ports, as you expect ASUS has stuffed all of the necessary ports and I/O you could ask for including USB Type-A ports on the left and nothing on the right while most of the ports are stacked at the backside of the laptop. You have an ethernet jack, power-in port, HDMI, USB Type-C that acts as a DisplayPort™ / power delivery and a USB Type-A port.
For connectivity, this ROG Strix G15 Advantage Edition gaming laptop features the latest Wi-Fi 6 (802.11ax) and Bluetooth 5.1 (Dual band) 2*2 for the best experiences. Indeed on the connectivity front, faced no issues with super-fast network receptions and Bluetooth performance.
Audio & Webcam
One major disadvantage of this laptop is of course the lack of a dedicated webcam which is an issue if you take a lot of video calls then you would have to connect an external webcam. Coming to the audio, you expect good performance from a gaming laptop and this one comes with two 4W speakers with Smart Amp Technology and found the quality is really good.
A lot of times I used this gaming laptop for my continuous music or gaming sessions along with movie times where you won't actually need a speaker as the audio is ample for getting the job done.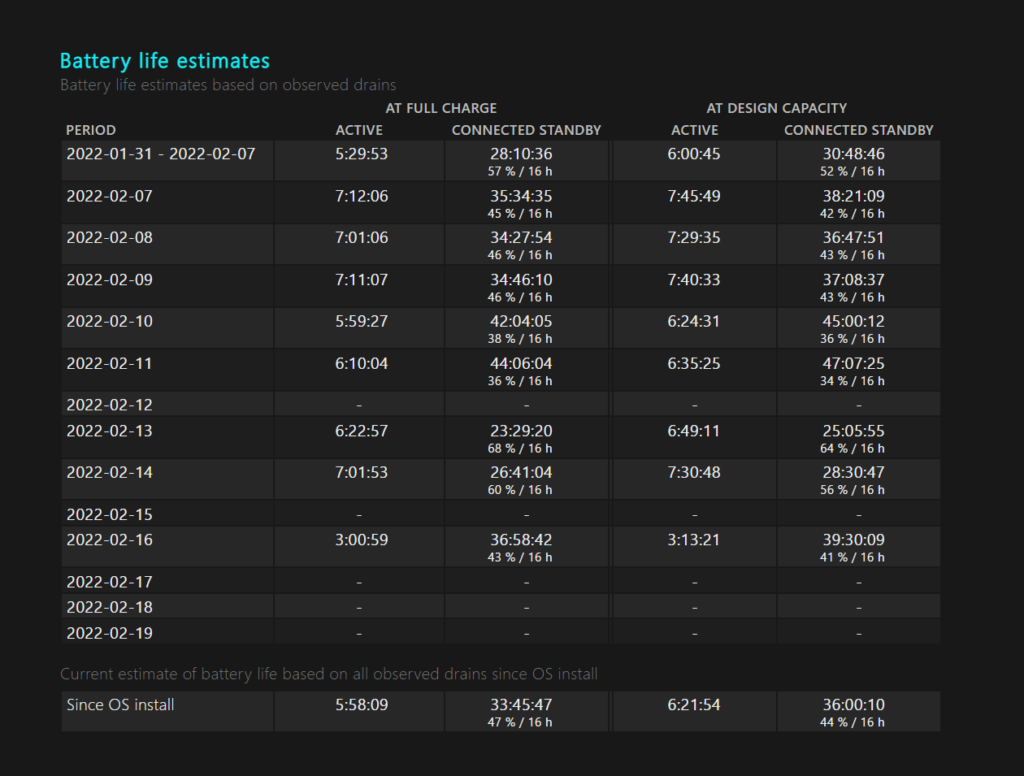 Battery Life
Last but not the least, this ASUS ROG Strix G15 Advantage Edition gaming laptop has an advantage for using the AMD CPU + GPU combo as it can optimize the laptop's general performance when you are not gaming. Also, the ASUS Armoury Crate software along with the drivers helps to give better performance as per your needs.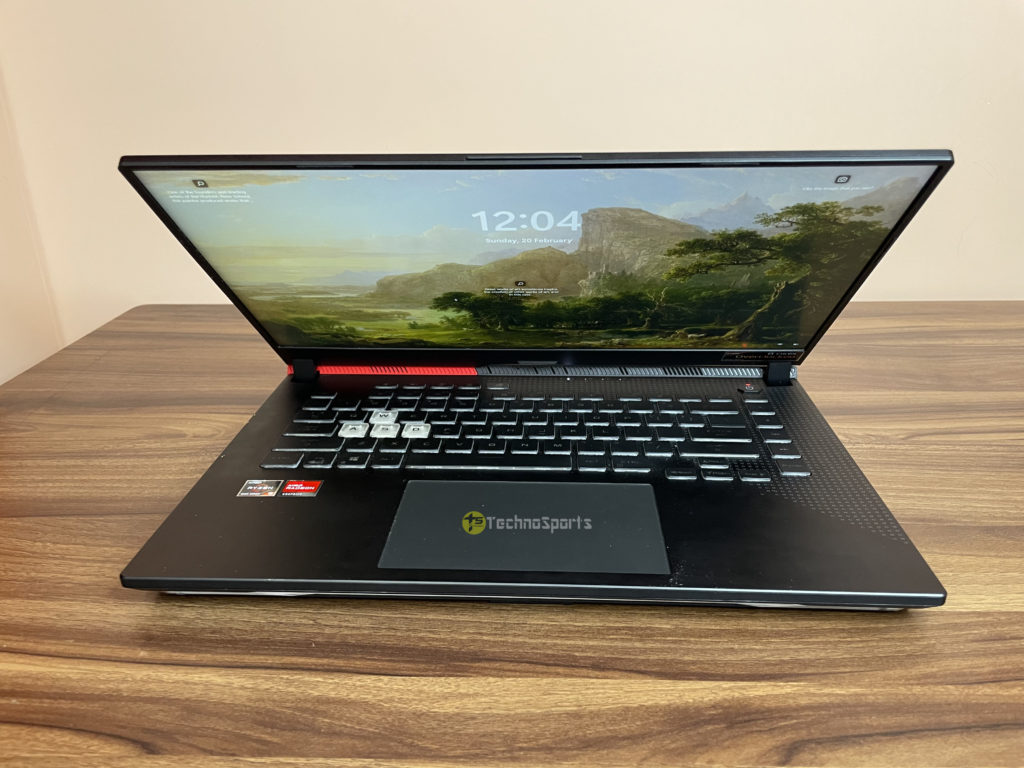 As you see I used the laptop as my primary device for work and using it in Silent mode and 80% brightness I got up to 7 hours of real world battery life which is pretty great for a gaming laptop. This kind of battery life, thanks to the 90WHrs huge battery, is far better than an Intel-powered gaming system and when not gaming this can be comfortably used for work.
Also, the 280W brick adapter with this gaming laptop charges up the Strix G15 Advantage Edition gaming laptop very fast but is very hard to carry. However, you can also use the USB Type-C port to charge the laptop but with slower speeds, good to have when you are travelling.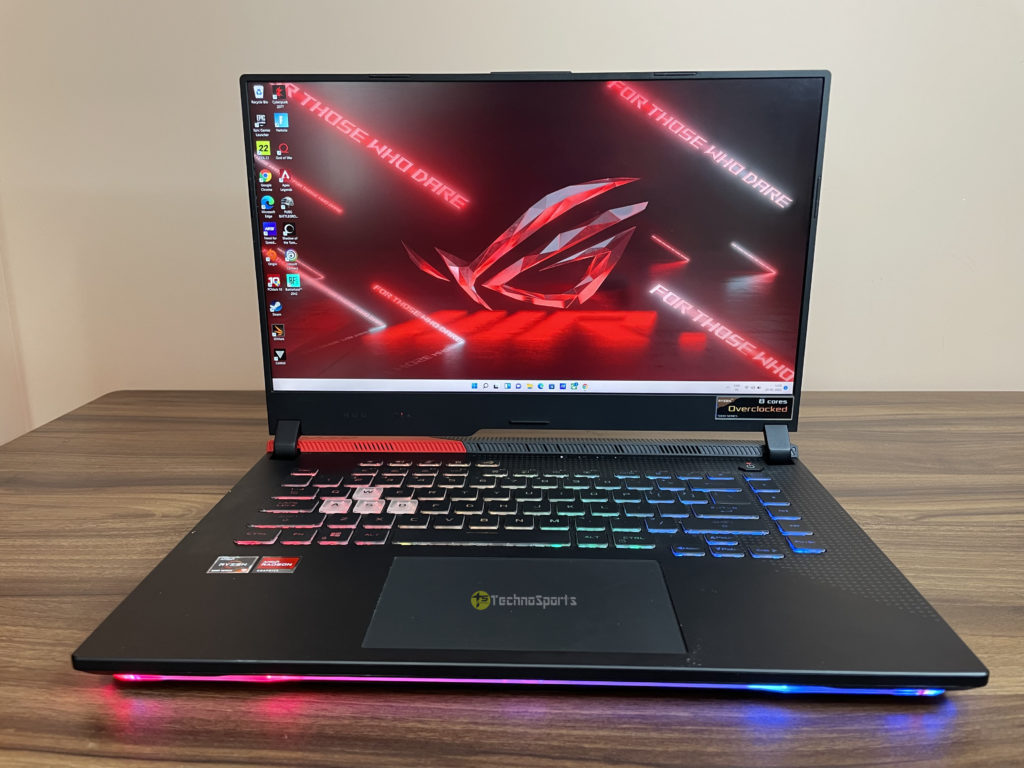 Verdict
Overall, this ASUS ROG Strix G15 Advantage Edition gaming laptop is an all-AMD monster with the "Advantage" of AMD's exclusive features and set of optimization that helps it to achieve sublime performance without losing out on efficiency. As promised, this gaming laptop delivers simply how the company describes when it assures that AMD Advantage badge to this laptop.
If you are a gamer and in for a hunt for a solid gaming laptop with that unique look as well as beastly performance without compromising on battery life, this Strix G15 Advantage Edition is for you. Also, if you are an AMD fanboy you would definitely love this laptop to be honest as a reviewer I thoroughly enjoyed using it for my daily work as well play.
Buy from here: https://amzn.to/3p4kmut