Intel's first Arc Alchemist-powered graphics cards will be released in a few months, and we can already see the blue team testing the final samples, which have excellent clock speeds. Benchleaks has discovered a new entry in the Geekbench 5 database for the Intel Arc Alchemist graphics card. The Alchemist DG2 configuration, which has 32 Xe Cores, 512 EUs, and 4096 ALUs, now has a new entry. Now, we've seen the identical chip running at 2.1 GHz before, but it appears like Intel has managed to squeeze out even more power with the latest sample.
The GPU's highest frequency is 2400 MHz in the benchmark, which is close to the 2.5 GHz+ clock speed of AMD's Navi 22 GPU, which it will compete against. We had heard that the final retail devices would run at around 2.4-2.5 GHz, and this appears to be the case based on the recent leak. In terms of FP32 horsepower, the GPU should produce about 20 TFLOPs, which is a significant improvement over the 6700 XT and close to the RTX 3070 Ti. However, it's worth noting that higher FLOPs don't always imply better gaming performance because each GPU is built on a different architecture.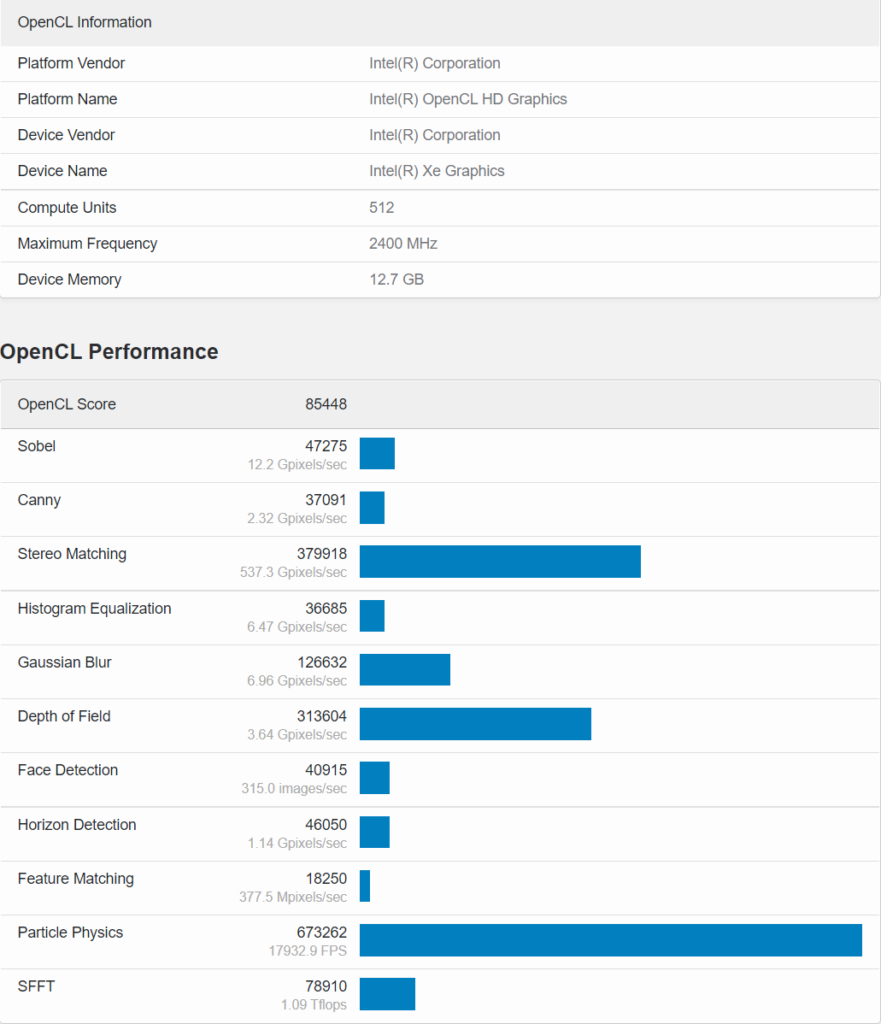 When it comes to OpenCL performance, it appears that Intel's Arc Alchemist drivers still have a lot of work to do. The sample only managed to score 85,448 points in the benchmark, which is comparable to an RTX 2060 SUPER. Suppose you study the results of each model. In that case, the Intel Arc Alchemist graphics card performs pretty well despite its driver issues, losing out (big time) in only four of the twelve tests, which is why its performance now appears lacklustre.

However, Intel still has a long way to go until the first Arc Alchemist GPUs are released, particularly the desktop ones scheduled for release in Q2 2022.
Stay tuned for additional findings in the coming weeks, as we expect the final Intel Arc Alchemist graphics cards to feature even higher clocks and quicker performance with optimised drivers.
Also Read:
Prices of Crypto Mining GPUs of both Nvidia and AMD plummeted as the Crypto wave cools down