On January 18th, Microsoft stunned the tech and gaming worlds by announcing that it would acquire Activision Blizzard in a $68.7 billion deal, the most extensive gaming history. Activision Blizzard, one of the most storied game studios on the planet, had been dealing with a slew of scandals for months, including a lawsuit filed in California accusing the company of creating a culture of "constant sexual harassment," an explosive Wall Street Journal report alleging that CEO Bobby Kotick was both aware of the harassment and had been accused of mistreatment by women, and labour protests from Call of Duty employees.
In an email to Xbox staff two days later, Microsoft's Phil Spencer, at the time the company's Xbox chief, reportedly responded to the allegations in the WSJ article, saying he was "disturbed and deeply troubled" by the "horrific events and actions" at Activision Blizzard and that Microsoft is "evaluating all aspects of our relationship with Activision Blizzard and making ongoing proactive adjustments."
According to a chronology of the acquisition that Activision Blizzard has now spelt out in its official merger proposal to its shareholders (via CNBC), Spencer's notion of improving the relationship with Activision Blizzard was to propose to buy the ailing company almost immediately.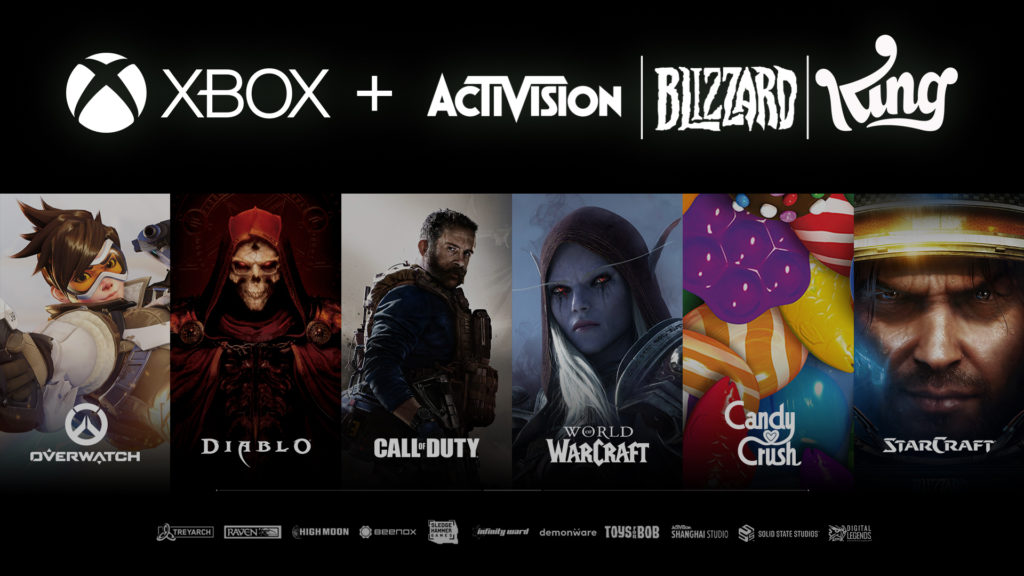 Spencer and Kotick first discussed an acquisition on November 19th, just three days after the Wall Street Journal published a storey about the Activision Blizzard CEO and one day after Spencer told Xbox colleagues he was "distraught." It could even have come up in the same talk.
While mergers like these aren't usually actively blocked, we do have a recent example: Due to regulatory issues, Nvidia's $40 billion deal to buy Arm from SoftBank fell through. According to the Federal Trade Commission (FTC), the failed merger "represents the first abandonment of a litigated vertical merger in many years," according to the Federal Trade Commission (FTC), which sued to stop Nvidia's acquisition of Arm.
While Microsoft claims it is still early in the Activision Blizzard transaction — "we're not yet at a place where we're getting any significant feedback [from the FTC]," Microsoft president Brad Smith told reporters, according to CNN – the FTC and other regulatory authorities could intervene at any time.
While Kotick is expected to leave the company if the deal goes through, the document also shows that he'll walk away with a massive fortune in either case: with 4,317,285 shares in Activision Blizzard, he stands to gain $410,142,075 based on the $95 per share Microsoft plans to pay — and he also has a $14,592,302 "golden parachute" if he decides to stay. Microsoft pushes. That doesn't include his 2.2 million stock options, which may be worth hundreds of millions of dollars more depending on the cost of exercising them.
Also Read:
AMD's new Adrenalin Update Brings Up to 24% FPS Uplift for Select Ryzen 5000 Mobile CPUs and Radeon 6000 GPUs