EA Sports have released a 90-rated Mesut Ozil Moments card in FIFA 22 celebrating his stunning goal against Ludogorets in UEFA Champions League in the 2016-17 season. Ozil was a great passer of the ball during his Real Madrid and early Arsenal days. He had one of the best visions of the game during his prime days.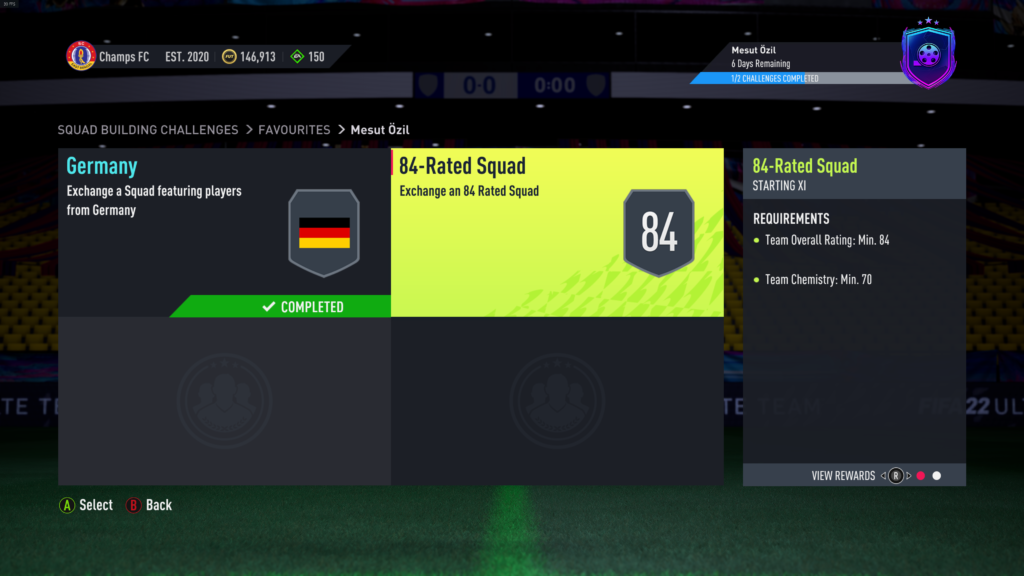 The 90-rated Mesut Ozil Moments SBC requires 2 squads.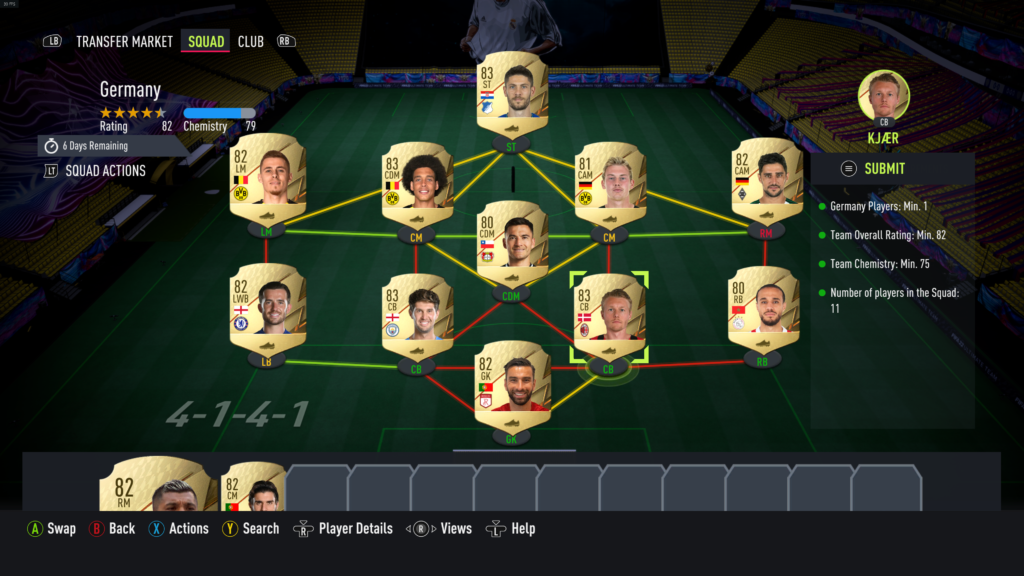 Team 1: Germany
Germany players: Min 1
Squad Rating: Min 82
Team Chemistry: Min 75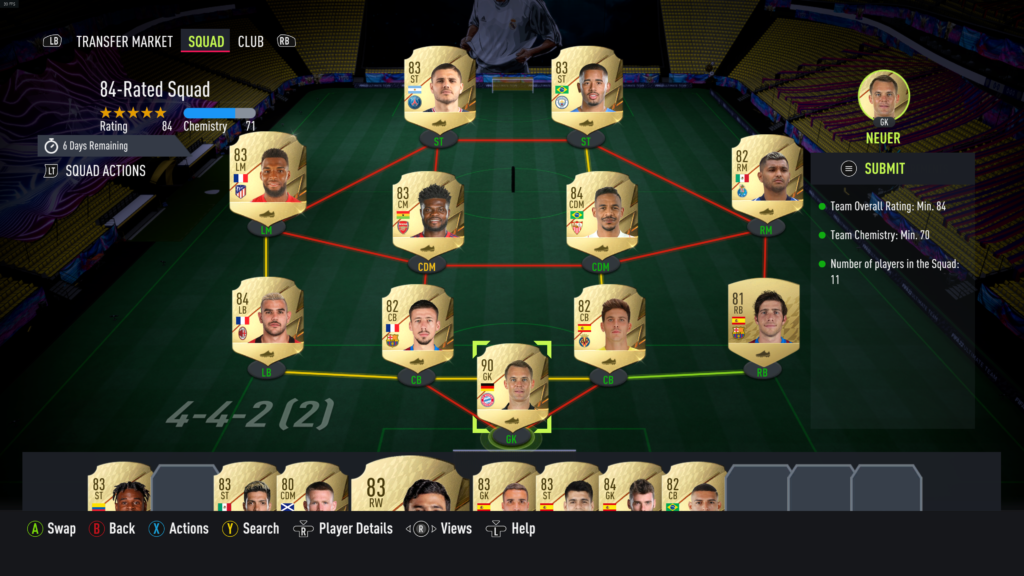 Team 2: 84-Rated squad
Squad Rating: Min 84
Team Chemistry: Min 70
End Date: 26th February 2022
Estimated price: 60,000 FUT coins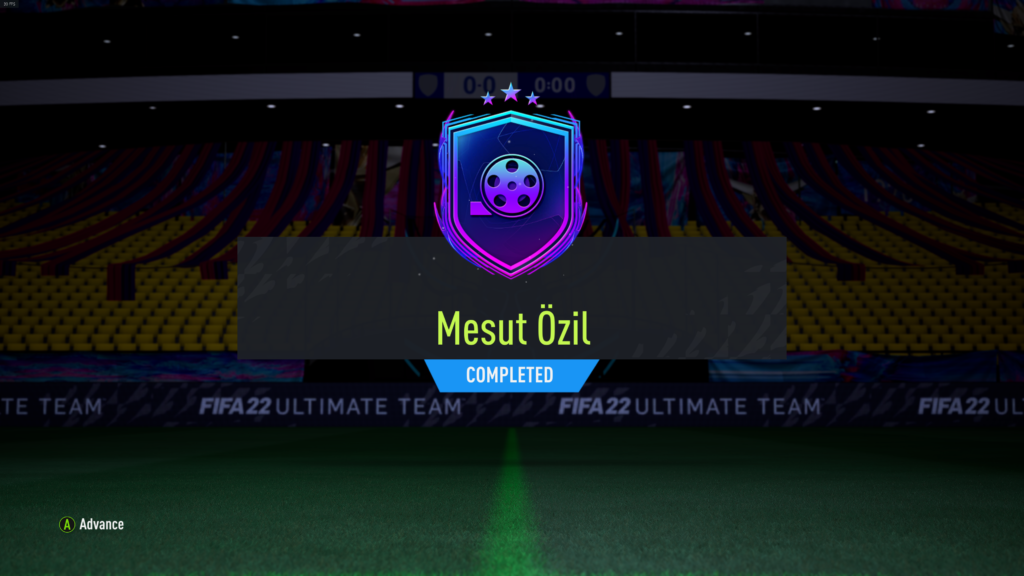 Is the 90-rated Mesut Ozil Moments SBC worth doing?
The 90-rated Mesut Ozil Moments SBC is one of the best valued SBCs EA Sports have released in FIFA 22. The total cost of the SBC is just around 60,000 FUT coins. The 82-rated squad can be done just by not discarding the duplicate items in your club and putting them into the SBC. You may just have to buy for the 84-rated squad which will cost you a very minimal amount.
Let's take a look into the stats in detail: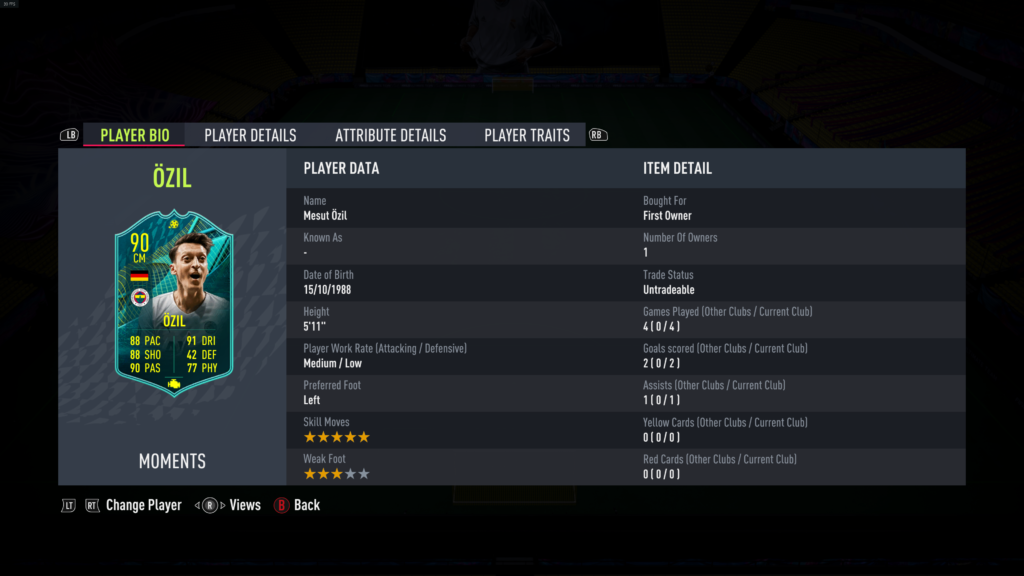 The 90-rated Mesut Ozil Moments card has a 5* skill move which is absolutely great. The 3* weak foot is on the average side and gets the job done. The card has a medium attacking work rate and low defensive work rate as he will be the one connecting your midfield to your attackers in the attacking third.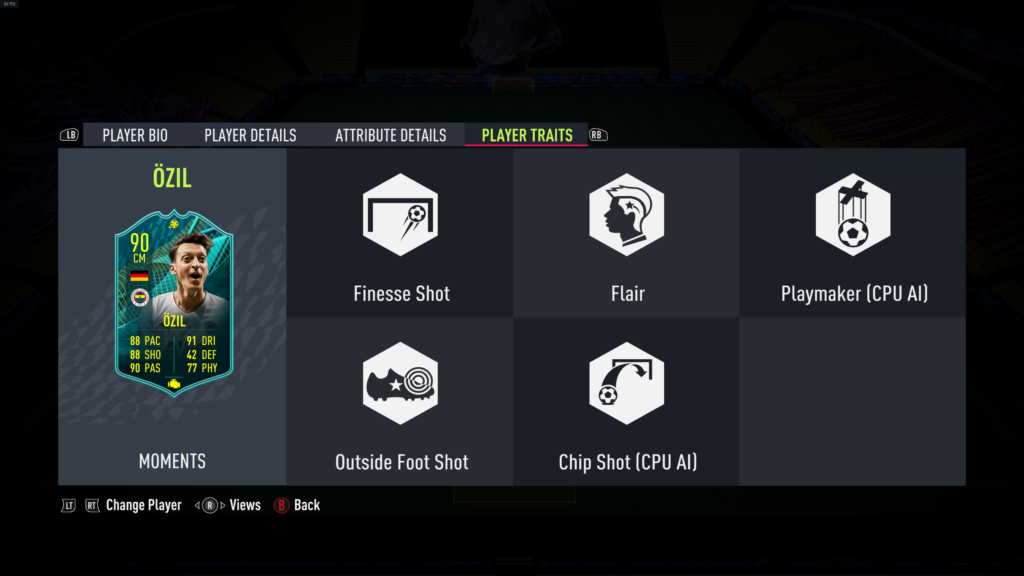 The stats of the 90-rated Mesut Ozil Moments card is absolutely insane considering it just comes under 60,000 FUT coins. The pace, shooting, passing and dribbling are all great. The attacking position and vision of this card are also excellent. The strength and stamina are also good and you won't need defensive stats on this card.
This card also has all the important traits which are required. It has Flair trait along with Finesse shot and Outside foot shot trait which makes the shooting ability of this card absolutely insane.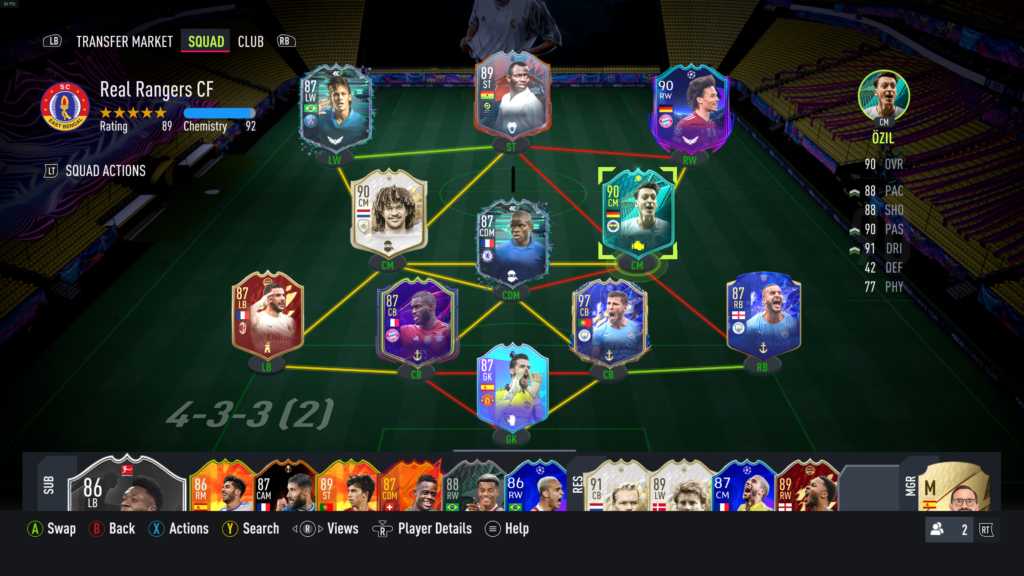 The only downside of the 90-rated Mesut Ozil Moments card is the links which are limited to only Germany as there are no such good players from Turkey in FIFA 22. I have connected this card with Leroy Sane and Gullit and have got him on 7 chemistry which is good to go. Ozil plays like a 95-rated CAM if you can get him on 10 chemistry with Engine chemistry style.
I have played FUT Champions matches with the 90-rated Mesut Ozil Moments card and he has been very good for me. This is a must-do SBC considering such low cost of the SBC. Even if you don't want to play him, you can put the high rated card into some other SBCs.
Read: FIFA 22: How to do the 87-rated Neymar Jr Flashback SBC and is it worth doing?