Apple updates its MacBook Pro models regularly, and new versions of the 13-inch MacBook Pro and the higher-end 14-inch and 16-inch models could be released in 2022. Rumours claim a new 13-inch model might arrive as early as spring, but given that the more prominent models were only released in October 2021, we haven't heard anything about a refresh.
The entry-level 13-inch MacBook Pro was last updated in November 2020, when Apple introduced the first M1 Macs. It was released alongside the MacBook Air and the M1 Mac mini, and all three are ready for an update.
According to rumours, the 13-inch MacBook Pro will not receive any design changes and will retain the same chassis with a Touch Bar, removed from the higher-end 14-inch and 16-inch computers. However, not all speculations agree on the Touch Bar, with Bloomberg's Mark Gurman speculating that it will be removed.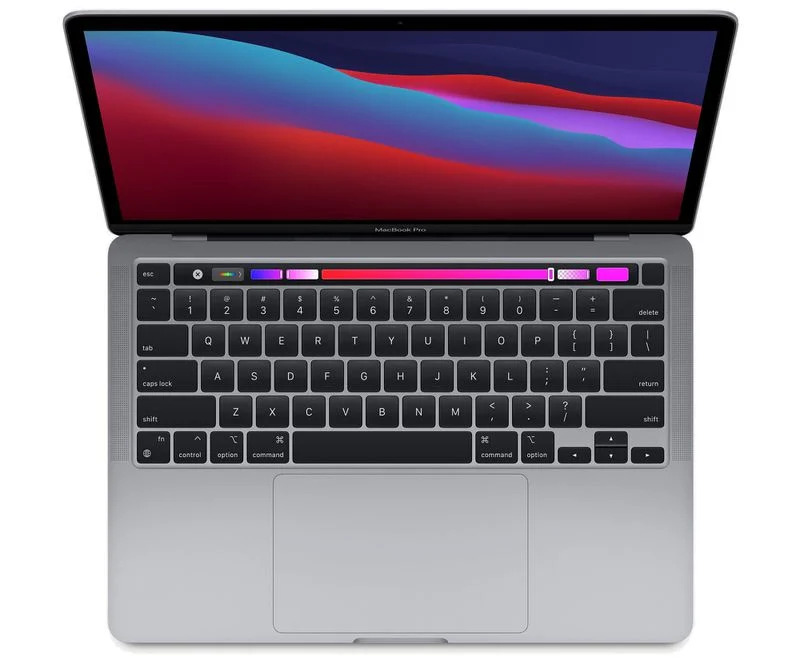 Because of the lower price, the redesigned 13-inch MacBook Pro is not likely to contain a mini-LED panel or support 120Hz ProMotion refresh rates. The upgraded M2 chip will be the most significant change to the 13-inch MacBook Pro, as there will be no design modifications.
Apple has been working on a follow-up to the M1 since its release, which will presumably be branded the " M2 ". The M2 will feature the same 8-core CPU as the M1, but it will be faster and more efficient because it will be constructed on a smaller node.
In terms of GPU enhancements, it will have more GPU cores. There are believed to be nine and 10-core GPU options, up from the seven and 8-core GPU possibilities in the original M1. The M2 will be less powerful than the M1 Pro and M1 Max, which the M2 Pro and M2 Max will replace, respectively. The M2 processor is projected to appear in Apple's upgraded 13-inch MacBook Pro and MacBook Air in 2022.

13-Inch MacBook Pro
The 14-inch and 16-inch MacBook Pro models were released in November 2021, and there hasn't been any news about new variants since then. Because the 2021 models featured a new look with a mini-LED display, Apple is unlikely to design upgrades, but we can expect new components.
We don't know what to expect just yet, but the upcoming M2 Pro and M2 Max CPUs will most likely be used in future 14-inch and 16-inch MacBook Pro models.
Apple could launch the 13-inch MacBook Pro during its spring event, according to rumours within the Apple supply chain from DigiTimes and a Chinese source. They previously gave reliable information on Apple's MacBook Pro models. Apple's spring event is slated to take place on Tuesday, March 8.
If the information is correct, the M2 chip will be available in March, earlier than previously predicted. According to Bloomberg's Mark Gurman, Apple is working on a new 13-inch MacBook Pro, but no precise release date has been announced.
Also Read:
Apple reportedly working on a new and cheap display option
India banning Free Fire caused Singapore based Sea Ltd to lose more than $16 Billion in Value