We were waiting to see these new AMD chips in action and finally, as the embargo for a lot of reviewers opened yesterday, everyone jumped off to review the new ASUS ROG Zephyrus G14 AMD Advantage Edition. While we are still waiting for review units to arrive in India, we know that this time around ASUS has made a lot of changes to its famous ROG Zephyrus G14.
Previously, using NVIDIA's RTX 30-series GPUs, this laptop in all of our tests gave very good battery life and as a complete package, this laptop delivers superb performance accompanied by efficiency. It delivered 7-8 hours of battery life for daily usage, which was already phenomenal, now, with 6nm based Zen 3+ chips are delivering even better battery life.
If you see the benchmarks of Linus Tech Tips they are claiming pretty solid numbers if you are talking about performance per watt and in all those reviews it is clear that AMD has played the efficiency benefit over Intel. The Ryzen 9 6900HS rated at 35W sucks a lot less power than any average Alder Lake-H series CPU while giving a performance close to it, making AMD a better choice overall.

This isn't AMD's best offering, the Ryzen 9 6900HX should perform better than this with more TDP but still if it manages to come close to Intel drawing far less power, a lot of people like me who love to do both work and gaming would naturally prefer AMD. If one needs absolute best performance with compromise on efficiency then Intel Alder Lake chips on new gaming laptops would be better.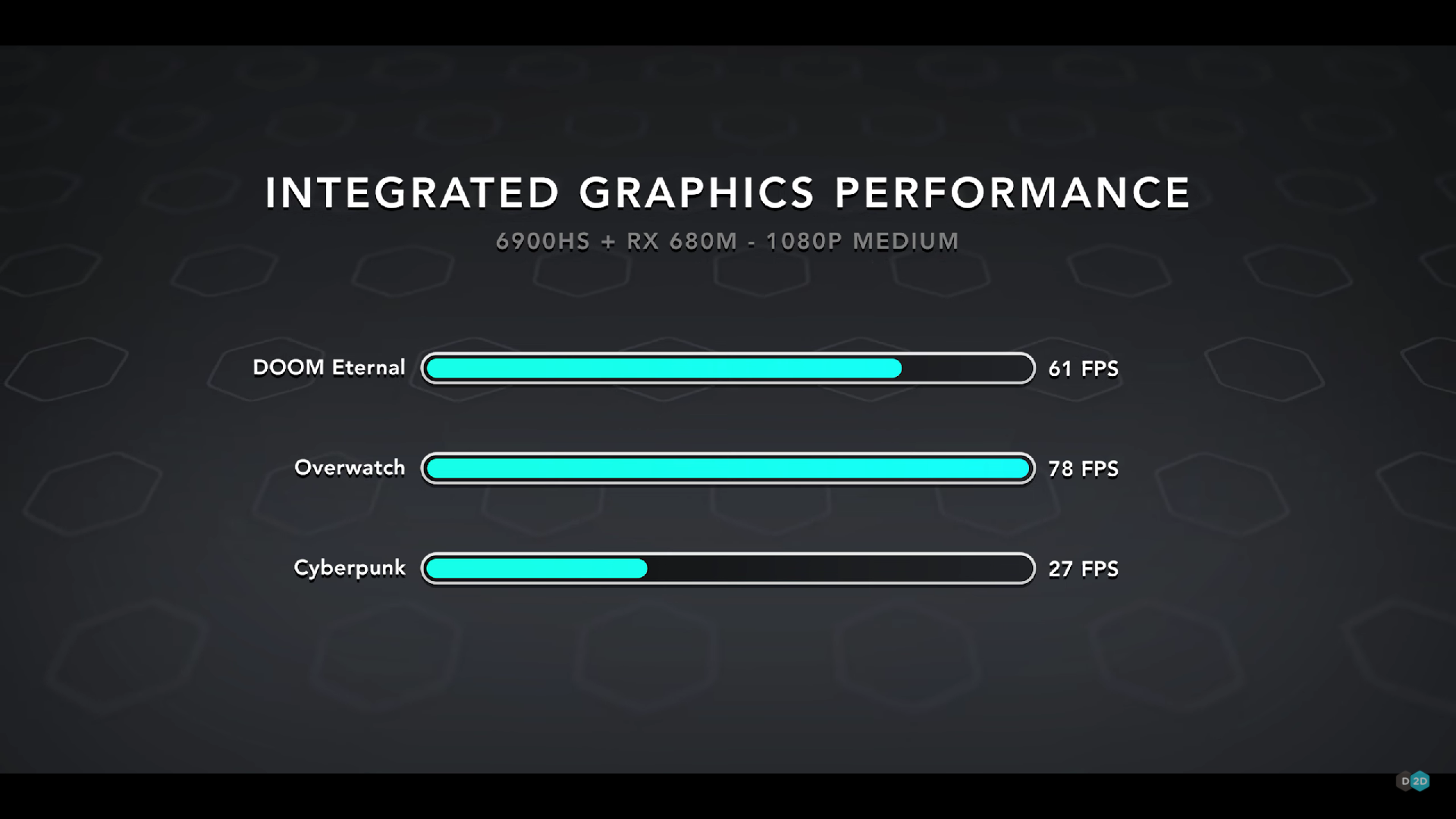 In Dave2D's review of the benchmarks, you see the Ryzen 6900HS closes in with the Core i7-12700H which means AMD isn't targeting the absolute best performance but betting on the efficiency of these new chips. Also, the use of the new Radeon RX 6800S GPU that draws up to 105W TDP gives the ROG Zephyrus G14 wings literally.
As an upgrade from the RTX 3060, this laptop will perform even better and if comes in at the same price as last year this will offer a great upgrade in gaming performance. As Dave2D mentioned, the performance could be in between an RTX 3070 and RTX 3080 which is pretty great.
Also, content creators could take advantage of the 8GB GDDR6 memory now for serious work and even AMD's integrated RDNA2 graphics performs really well. It will be interesting to see how the APU's iGPU performs on other U-series chips but as it looks, there is a healthy upgrade in this segment as well.
Read More: