It's already halfway to February 2022 yet we are yet to see new AMD Ryzen 6000H series processors based laptops in the market along with its benchmarks or even reviews. Recently BenchLeaks has spotted the upcoming gaming laptop with its said highest specs, i.e. equipped with up to AMD Ryzen 9 6900HS and Radeon RX 6800S combo.
This combo is really a great one and thanks to AMD's efficiency along with its optimizations, one can expect even better performance on a ROG Zephyrus G14, which will finally come with a webcam.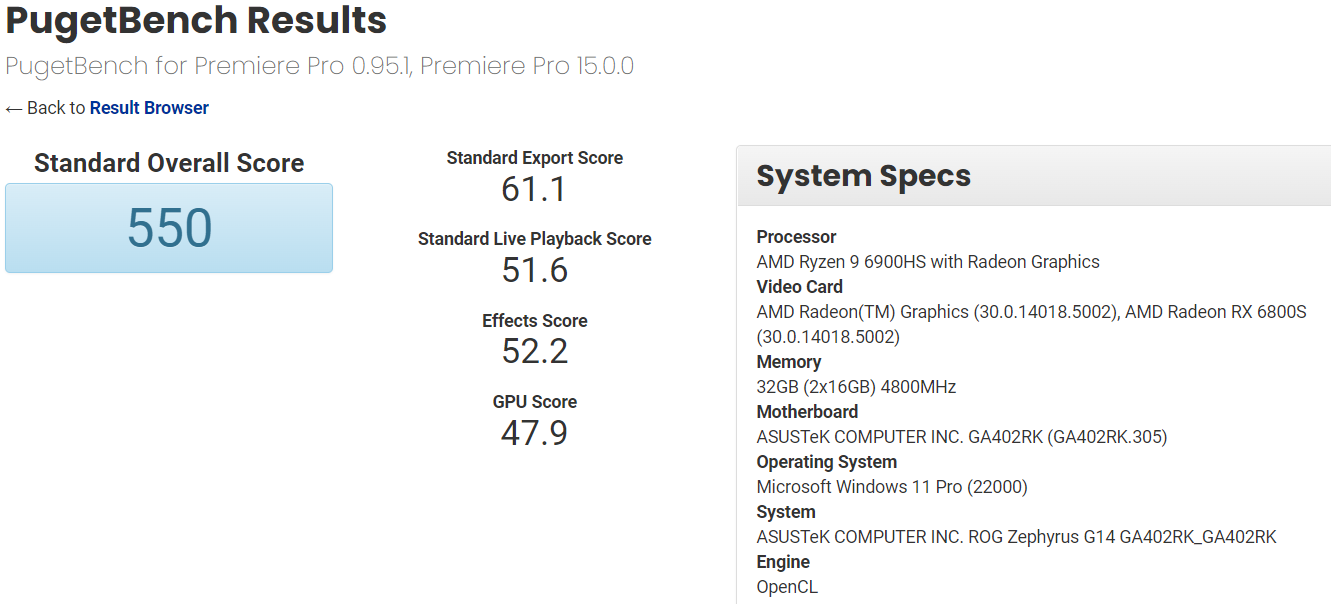 Unsurprisingly, in the PugetBench Photoshop test, this Ryzen 9 6900HS + Radeon RX 6800S combo provide better results than a beefy combo of Intel Core i9-12900H + RTX 3080.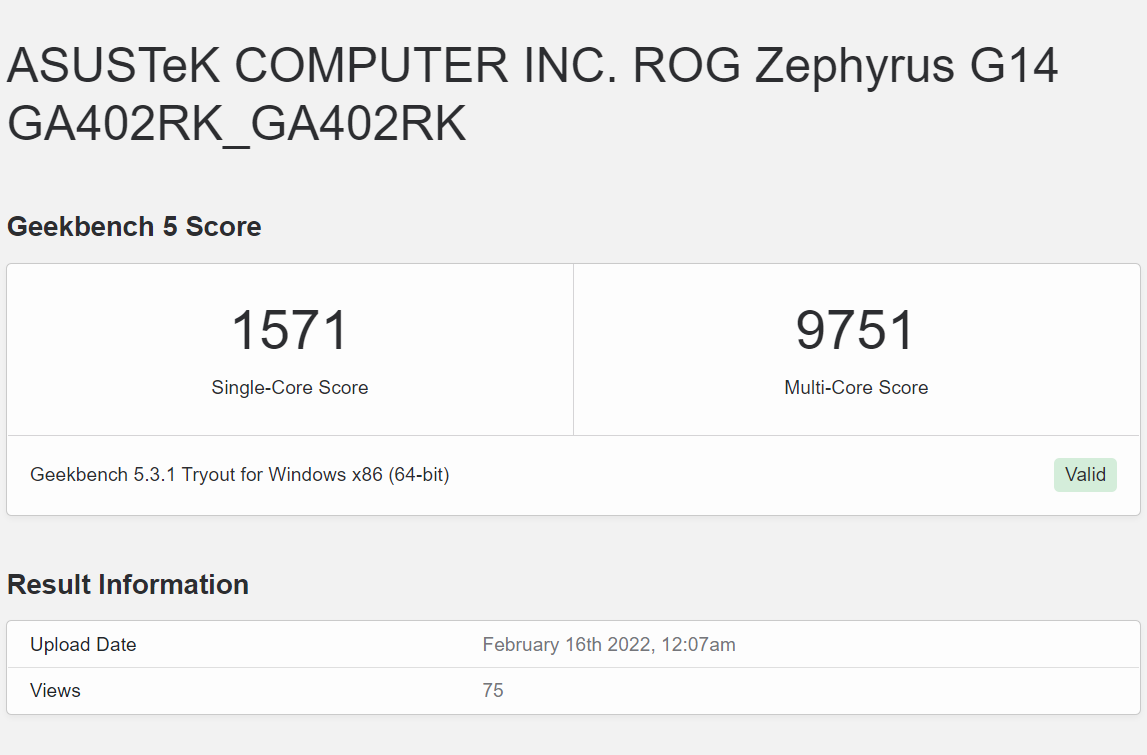 Also, as ASUS and AMD have a good relationship in making this 14-inch form factor both powerful and efficient, it seems this time around the Ryzen 9 6900HS we expect even better performance, especially now with an all-AMD combo.
As per the Geekbench leak, the 8-core Ryzen 9 6900HS seems to be ~5% and 20% better in terms of single-core and multi-core performance respectively. Since this Ryzen 9 6900HS is the slowest Ryzen 9 processor that too with a lower 35W TDP, with boosts up to 4.9 GHz, the performance is quite good and we expect more leaks with better scores to come up soon.
via Videocardz