The Intel i915 Linux graphics driver just received a patch that adds support for Intel's DG2 GPU series, sometimes known as the ARC Alchemist discrete GPUs, allowing for 5th display functionality. The new GPUs will be available for laptops and desktop PCs, according to Intel. The expected release date is in the second quarter of 2022.
The ARC Alchemist line, which supports up to five monitors, is not mentioned in the Linux i915 driver notes. In prior photos, the new line did not appear to accommodate five separate displays. Intel may employ USB-C connectors for expanded display capability now that USB4 is available. Only DisplayPort or HDMI connectivity is shown in prior photographs that have been leaked online.
At the moment, NVIDIA and AMD can only support four screens. The Gigabyte AORUS series tried to add more connectors to the gaming graphics card line, however, those extra connections are only for virtual reality headsets (PCVR).

Because AMD's Radeon PRO W6800 graphics card has six mini DisplayPorts, Intel delivering 5th display capability would be a significant step forward for its technology. The AMD Radeon PRO W6800 graphics card has 32 GB of GDDR6 memory that runs at 16 Gbps over a 256-bit bus interface for a total bandwidth of 512 GB/s.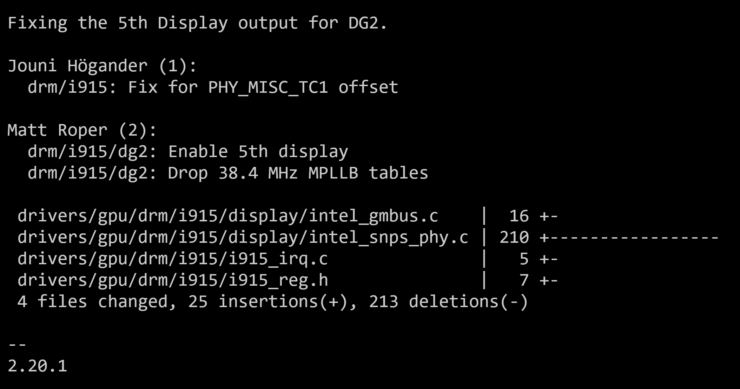 A total of 128 MB of Infinity Cache is also included. The Radeon PRO has 17.83 TFLOPs of FP32 performance, 35.66 TFLOPs of FP16 performance, and 1.11 TFLOPs of FP64 performance.
The computation block of Intel's Arch Alchemist consists of 16 Vector Engines (256-bit per engine) and 16 Matrix Engines (1024-bit per engine). Each Vector Engine has eight ALUs, for a total of 128 ALUs per Xe-Core. Each Matrix Engine block is also known as an XMX block since it can perform tensor operations in both FP16 and INT8 modes. In addition, the Xe-Core has its dedicated L1 cache.
Intel has not confirmed whether or not its DG2 GPUs would be used in workplace workstations, according to recent speculation. We expect additional details as we get closer to the release date, which may be as soon as this year's PAX East, which is only a few weeks away.
also read:
India banning Free Fire caused Singapore based Sea Ltd to lose more than $16 Billion in Value