Since the 27-inch Thunderbolt display was discontinued in 2016, Apple has not offered a cheap Apple-branded display, but that is expected to change in the not-too-distant future. Apple now only sells the $5,000 Pro Display XDR, but more standalone monitors are rumoured to be in the works.
According to Bloomberg's Mark Gurman, who has a good handle on Apple's plans, a successor to the Thunderbolt Display is in the works, and it will be sold alongside the Pro Display XDR as a lower-cost consumer display.
The display will be less expensive than the Pro Display XDR, and as a result, it will have a lower brightness and contrast ratio.

Apple will probably offer the display in two sizes, possibly 24 inches and 27 inches. LG is said to be working on new freestanding panels in 24, 27, and 32-inch sizes for Apple. The 24 and 27-inch variants could be new low-cost possibilities, while the 32-inch model could be a follow-up to the Pro Display XDR.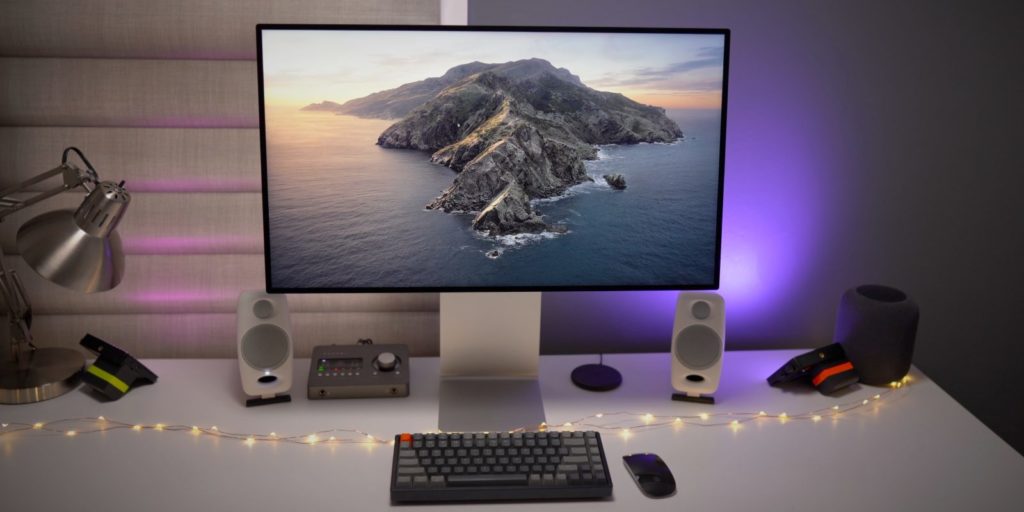 Because Apple already sells 24-inch and 27-inch iMacs, it seems sensible for standalone monitors to follow suit, and the Pro Display XDR is a 32-inch display. The 27-inch and 32-inch models are mini-LED displays with 120Hz variable refresh rates, thus if these LG Displays are made for Apple, we can expect ProMotion and mini-LED technology in the higher-end models.
At this time, we don't know anything about the display's design or specifications, but we do know that it's in the works. Apple is working on a replacement to the Pro Display XDR, as previously said. It's believed to be 32 inches in size, similar to the existing model, and to have a 6K resolution.
According to 9to5Mac, Apple is working on an external display that will incorporate an A-series CPU with GPU cores to aid power graphically intense applications. This A-series semiconductor is planned to be used in the replacement to the Pro Display XDR. Apple was said to be using an A13 chip in mid-2021, although there are newer A14 and A15 CPUs that Apple might utilise instead.
The successor to the Pro Display XDR is expected to cost roughly $5,000, with reports suggesting that the consumer-oriented display could cost $2,500, putting it half the price of the Pro Display XDR.
If three sizes are planned, the 32-inch monitor may cost $5,000, the 27-inch display could cost $2,500, and the 24-inch display could be less expensive, perhaps around the $999 price point that Apple charged for the Thunderbolt Display.
In 2022, Apple will offer several new Macs, including an updated Mac mini, a new MacBook Air, a smaller version of the Mac Pro, a renovated iMac, and a renewed MacBook Pro, thus it would make sense for the company to release standalone displays to accompany these new Macs.
However, there's no news on when Apple's planned displays will be released, and it's unclear whether we'll see them in 2022.
also read:
AMD is working on more Linux driver updates to improve its Thunderbolt & USB4 functionality