AMD's Rembrandt series APUs were rumored to be getting USB4 connectivity based on the Thunderbolt 3 protocol back in October. AMD is working on several Linux driver updates to improve their devices' USB4/Thunderbolt functionality in light of this increased usage.
USB4 is the fifth major revision to the Universal Serial Bus (USB) specification. In August, Intel released the official specification after the product debuted in March 2019. The core USB4 chipset was unveiled and demonstrated in December of 2019. The AMD Ryzen 6000 mobile series APUs will include USB4 support.
By including video and data signals into its tunneling protocol, USB4 Fabric, USB4 Fabric expands the versatility of USB-C technology and its usage of alternative modes. This new technology converts USB, DisplayPort, and PCIe communication to packets, which it then routes via its architecture, much like packetized data moving over the internet. This approach enables USB4 to achieve double the bandwidth of previous generations — up to 40 Gbps — while remaining backward compatible with practically all prior versions. The USB-PD Power Distribution protocol, which allows for power transfer and charging between devices, is also required by USB4.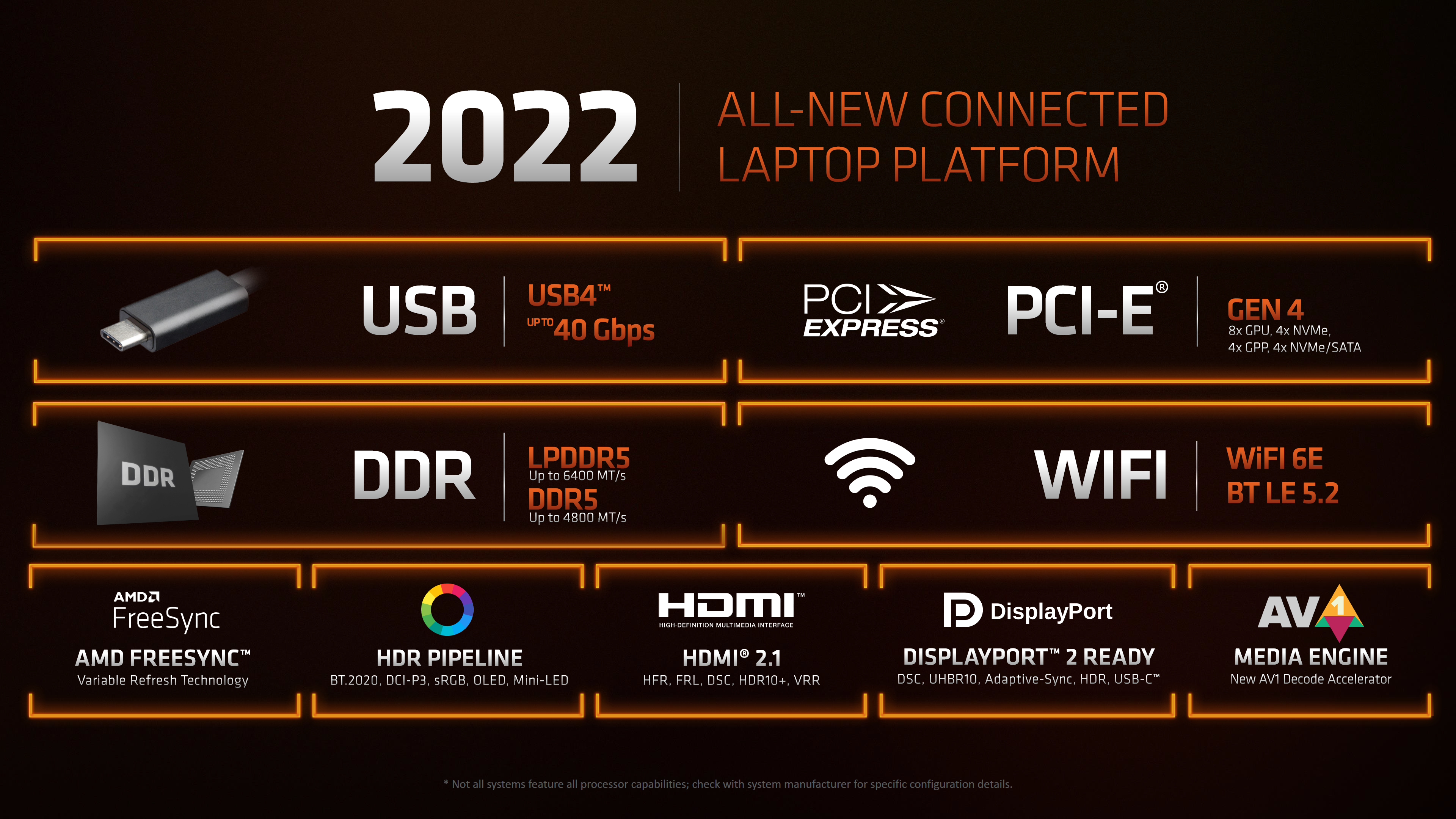 USB4 DisplayPort Tunneling and enhanced USB4/Thunderbolt support were included in AMD's most recent Linux kernel series. The company's most recent project is to restructure multiple Linux kernels around a "is thunderbolt" check used by drivers. Because the device is now attached to a Thunderbolt port rather than the PCIe, this new technology will change its behavior to determine if it is removable or connected externally to the machine. Thunderbolt check was introduced for early Intel Thunderbolt controllers that lacked finished command events. The USB4 DisplayPort Tunneling takes the clear signal and converts it into packets that may be sent across the USB-C cable in real-time. This technique will allow fewer hardware devices and transmit many calls in a single wire.
Last week, Mario Limoncello, AMD's Principal Member Of Technical Staff, submitted periodic updates to the "is thunderbolt" patch sequence. The company's USB4 intentions will eventually be included in the planned driver behavior. Thunderbolt check is currently considered a kernel oddity, and AMD plans to have more Thunderbolt-style kernel code changes in the series. AMD's twelve Linux fixes will also simplify AMD and Nouveau driver codes for eGPU and detachable GPU compatibility, among other things.
Also Read:
Indian electric bus maker JBM is set to build a complete E-Bus supply chain domestically in the coming years
Intel Sapphire Rapids-SP Xeon ES CPU's performs admirably well against AMD's EPYC 7773X Milan-X Chips in the new Benchmark test