Graphically Challenged has made some intriguing predictions about next-generation graphics cards from AMD and NVIDIA in terms of pricing and performance once again. The content provider released a list of MSRP price estimations for the future GeForce RTX 40 series, which will be based on the Lovelace architecture, a few months ago.
The high-end RTX 4090, which is expected to use the AD102 GPU, was given a price of US$2,999, while the cheapest card in the series, the RTX 4050, was given a cost of US$279. However, because of the turbulent graphics card market, TechTuber has revised its RTX 4090 and predicted AMD's RX 7900 XT.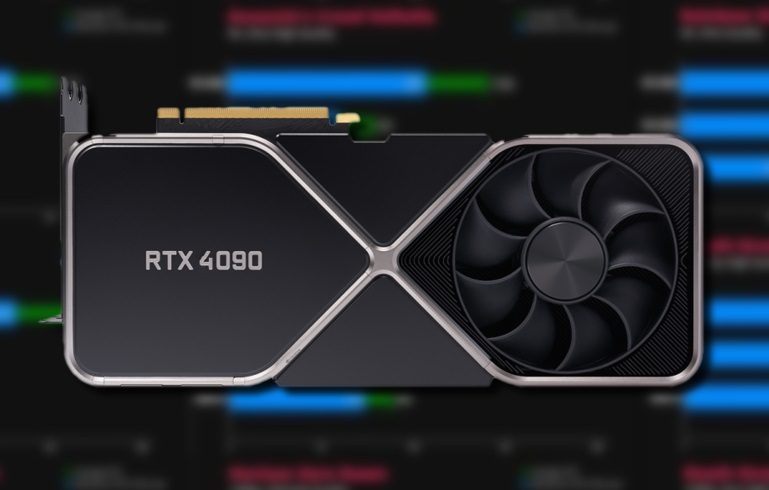 The GeForce RTX 4090 will be available in October at the still costly price of US$1,899, with an announcement in September and availability. While that pricing is $400 more than the RTX 3090's original MSRP, it would be hailed a steal if gamers and builders could find it for that price, especially given the current inflated GPU prices driven by crypto mining demand and scalping.

 Graphically Challenged estimates that the AMD Radeon RX 7900 XT, with its RDNA 3 architecture and Navi 31 GPU, will be only slightly more expensive than the RTX 4090, at US$1,999, with an announcement in December and release in the first quarter of 2023.
In terms of performance disparity, an exciting and debatable prediction is made between the RTX 4090 and RX 7900 XT. "AMD will win by 20%, I suppose," the poster predicts, which is a sizable margin. The RTX 3090 and RX 6900 XT appear nearly identical in performance and gaming, but the Navi 21-based card has advantages in terms of rasterisation and power consumption.
However, the next RX 7900 XT will include a multi-chip module design with three times the number of stream processors as the RX 6900 XT – 15,360 vs 5,120 – indicating that it will be a true powerhouse of a graphics card.
Also Read:
Intel Raptor Lake CPU appears in the new Ashes of the Singularity benchmark test
Chinese Lithography Firm blames ASML for spreading false information threatening a legal action