The most awaited game Apex Legends Season 12: Defiance is also just around the corner and also kicking off for Year 4 for the developer Respawn's battle royale. The third year proved a transformative year for this game along with the usual new weapons and characters that also revealed the introduction of Arenas and a tighter narrative focus on the legacy of Titanfall 2.
It seems that Respawn has not seemed like letting up for Year 4 with Season 12 that also introducing legend and weapon as rebalancing, map changes, new modes, and events.
Apex Legends Season 12: Beginning Time
This game has set to begin on 8th February. It seems if Respawn keeping to the same starting as Season 11: Escape, it seems that Season 12 also will kick off at 10 A.M. PT/1 P.M. ET. It is true that Respawn also has not even declared any starting time yet.
Apex Legends Season 12: Patch Notes
It seems that Respawn has not yet been declared any full patch notes on Apex Legends Season 12. This patch note is seeming for the major seasonal updates that have traditionally gotten exposed the day just before the latest season begins. It seems that Season 12 patch notes will just likely post on 7th February.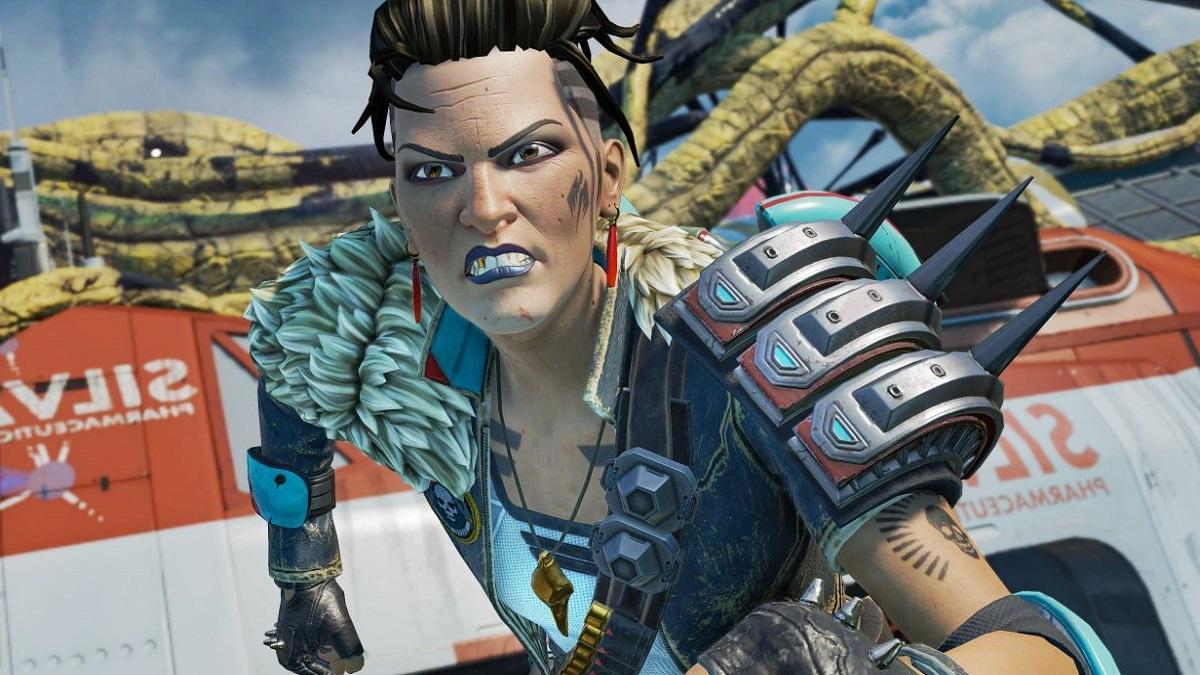 Apex Legends Season 12: Mad Maggie: Identity
If you remember truly Margaret "Mad Maggie" Sphere was seen first time as the childhood friend of Season 8 legend Walter "Fuse" Fitzroy. Maggie and Wally grew up on Salvo who is Fringe World of constant fight from where warlords and also their respective followers battled for control. It is prior with the vents of Apex Legends with the entire planet had been with a state of such perpetual battle for more than 50 years.
It seems that Maggie and Wally grew up to become such an exceptional component mercenary and also have been relied on each other for decades. Maggie was strived to be Salvo's next ruling warlord and also adopted the moniker of Mad Maggie and Wally is fell in love with such the glory-seeking nature of Salvo's arena bloodsport: the Bocage. It has made a rift in the pair of friendship.
There are the syndicates which is a group that overseeing and also earning Apex Games sought to get salvo, promising peace to participate the Syndicate Space. It is true that Maggie battled against the takeover with all her might and the rulers of Salvo agreed with the team of Syndicate and to be a part of the deal, Salvo was permitted to add one of their warriors to the Apex Games like new legend and Wally was selected for adopting the moniker of Fuse.
Maggie saw the decision of Wally join to Apex games as a betrayal of Salvo's battle for independence and the two fiends battled on their leaving end with an argument with Maggie who is tossing a grenade at Wally in a  fit of frustration and also blowing off his arm. It refuses to let her abandon, Maggie following Fuse to the Apex Games and orchestrating the terrorist attack on the civilian populace who have been attended the welcome ceremony.
Maggie is now continuing with the hound Wally and the hallow legends for the entirety of Season 8 with such promising reward to anyone and managed to provide her Wally's other arm and also temporarily by taking over the Apex Games in season 8 Chaos Theory in the limited-time event with Ring Fury Takeover. She also will become the main antagonist of Season 8 Quest, Armageddon reveals Fuse ultimately befriending Lifeline and kindling the strong connection with Bloodhound.
Apex Legends Season 8 Quest: Armageddon finishes with Fuse, Lifeline, and Bloodhound seeing Mad Maggie sacrifice for herself with the implication that she is committing suicide after learning that she had never been able for convincing her oldest friend for joining her crusade for Salvo independence.
After Fuse tells Maggie that he has got a new home among the legends and he also not coming to Salvo, Maggie attempts to murder Lifeline and Bloodhound with some of the hidden turrets. As a result of the explosion, fuse knocks offers Maggie his arm for helping the pull her up for safety and she will smugly reply as she decided as he can keep it after all and then let go and fall for death.
Maggie was returned to Salvo for continuing her battle for the independence of the planet. She was also arrested and brought the trials for her crimes that have ended with her being marked for execution. Eduardo Silva decided the execution of Maggie would be better to serve in the Apex Games and also drafter as the latest legend to join The Syndicate's bloodsport.
Apex Legends Season 12: Mad Maggie: Abilities
The Mad Maggie has the ability that she can take the control of the game of the Apex Games. Maggie can shape the energy that creates the ring make "ring flares," pockets of terrible energies appear in the safe zones, making small ring flares as an offensive character or lessening the damage of the ring for her allies and herself for supporting the character. Mad Maggie's abilities to depict in the in-game comics and that determined legend "Husaria" seems to be geared as an explosive door breached.
Determine reveals Husaria will have a gun strapped with her leg, providing her the passive ability that she also able to break down doors and more importantly melee attack enemies as she shotguns ammo in her inventory.
The tactical ability with a flash-bang grenade that blinds temporarily and defeats to catch in its blast and also has her ultimate ability for the device that emitting with a sonic wave and forcing to open does and also employ the traps.
It may contain other determined characters could be Maggie contain an "Elite Mercenary": and seems to be the ability for creating such ring flares with the tactical ability and 'Downfall' possesses the abilities relating to blow off ad also is able to passively grow angry enough to withstand fire damage.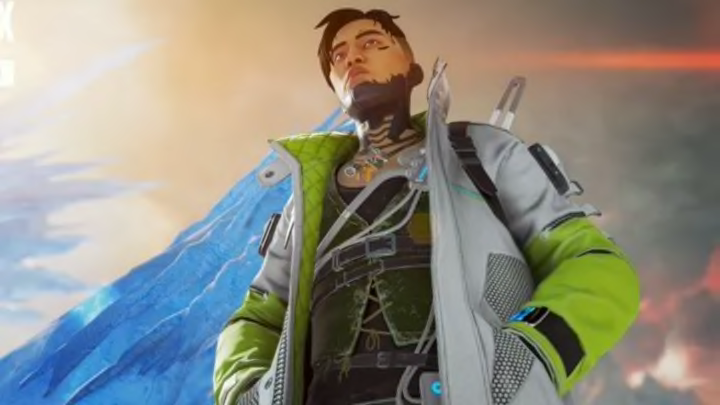 Apex Legends Season 12: Modification in Crypto & Caustic
This season 12 is making several balancing adjustments to Apex Legends as existing the cast of the playable characters. It seems that Crypto is also getting good stuff as starting in Season 12, it seems that the recon the legend that also will be able to toss his drone of him or attach the drone as a wall as the stationary webcam.
Caustic will also be getting an update in Season 12. It seems that the toxic trapper is also like getting a nerf-traps that also now be destructible, preventing like the legend from utilizing them like the reliable cover.
Apex Legends Season 12: Weapon & hop-up changes
In Season 12, the Alternator SMG is just like rotating out of Care Package having the Volt SMG  also rotating in. It seems that on top of this the VK-47 Flatline and Longbow DMR also both to be rounding into Replicators without looting these firearms saving for finding them in an enemy's death box. You also will have such craft them along with Materials In order to nab them.
There are also such hop-up attachments, Hammerpoint Rounds also coming. The hop-up also will go on the P2020 and Mozambique, but Season 12 to change the attachment so that i8t can also be put into the RE-45 Auto as well.
It has been added that Shatter Caps also changing so that it has no longer a toggle while attached as the 30-30 Repairer and Bocek Compound Bow also switch automatically with a shotgun like a bullet spreading while firing from the hip having finally with the latest hop-up will be adding in Season 12. It has been called Kinetic Feeder with the attachment also can go on the Triple Take and Peacemaker. It automatically reloads and begins focusing on either weapon while you slide.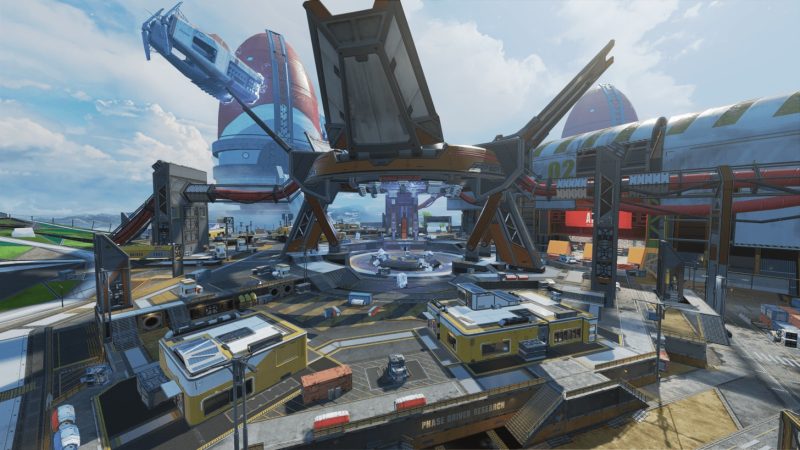 Apex Legends Season 12: Changing of the Map
I also got smaller changes in both Season 7: Ascension and Season 9: Legacy, Olympus is getting its first major adjustment in Season 12. There are several adjustments throughout the map. It has been called " Sabotaged Olympus," with the new map features with plenty of new ways to loot and navigate on the south side with the city with Phase Driver and Terminal.
There are Phase Driver with a huge, circular POI that will be wedged in between Hydroponics and Bonsai Hillside then also causing Solar Array, Marcus, Bonsai Hillside, and Bonsai Plaza for all shifting away from the center of Olympus in rider for making room. There are also POI are still there though and don't worry as the shape of the city has just been shifted. It seems that the Phase Driver also interacted with squads and also can use it up to three times to teleport in blue, purple, and gold-tier loot rollers.
There is also the terminal as a large internal POI with the five entrances that also connect Phase Driver, Bonsai Hillside, Bonsai Plaza, and Solar Array to Hammond Labs. Once it was a simple hallway beneath the Phase Runner is also now an interconnected series of passengers that should also make it a bit easy to travel and battle in between the locations without getting any third-partied.
Apex Legends Season 12: New Mode: Control
It seems that Season 12 has a new limited-time mode called Control that also has been added to Apex Legends: Control is chaotic fun that streamlines the experience of Apex Legends as the more approachable for beginners. It seems that the mode is also seeing the two teams with nine face off in a tug of war over the controlling haters along with the map. It also captures and defends the objectives netting your team points with the first side to come with 1500 points to tackle the win.
Apex Legends Season 12: Events of Limited Time
It seems that Respawn is also related to Apex Legends: Season 12 roadmap. There are also two of the limited-time events that are teased: warriors and Unshackled. It seems that the warriors are such a collection Event so it will just like a feature of a new legend cosmetic just like the Bloodhound skin seen in the Season 12 gameplay trailer that evolves with time. It is seeming like it has been geared towards adding the latest limited-time battle royale mode or Arenas map. Respawn also has not been confirmed either as the case though as getting easily with the brand new entirely.
Apex Legends Season 12: Splitting Ranks
It is just like the previous seasons as it will feature a ranked split that is also allowing the players for climbing up to the in-game rankings on the two of the different maps. The Ranked playlist will begin on Olympus. There are also midway through the season with the ranking will reset and Ranked and switch over to Kings Canyon.
Apex Legends Season 12: Arenas
It reveals the alternating come back to the ground loot and the Volt being placed in Care Packages and also you can be able to once again get the Alternator in Arenas. You also not be able to buy the volt. It has been added that the RE-45 also now be able for upgrading with the Hammerpoint Rounds for the hop-up attachment.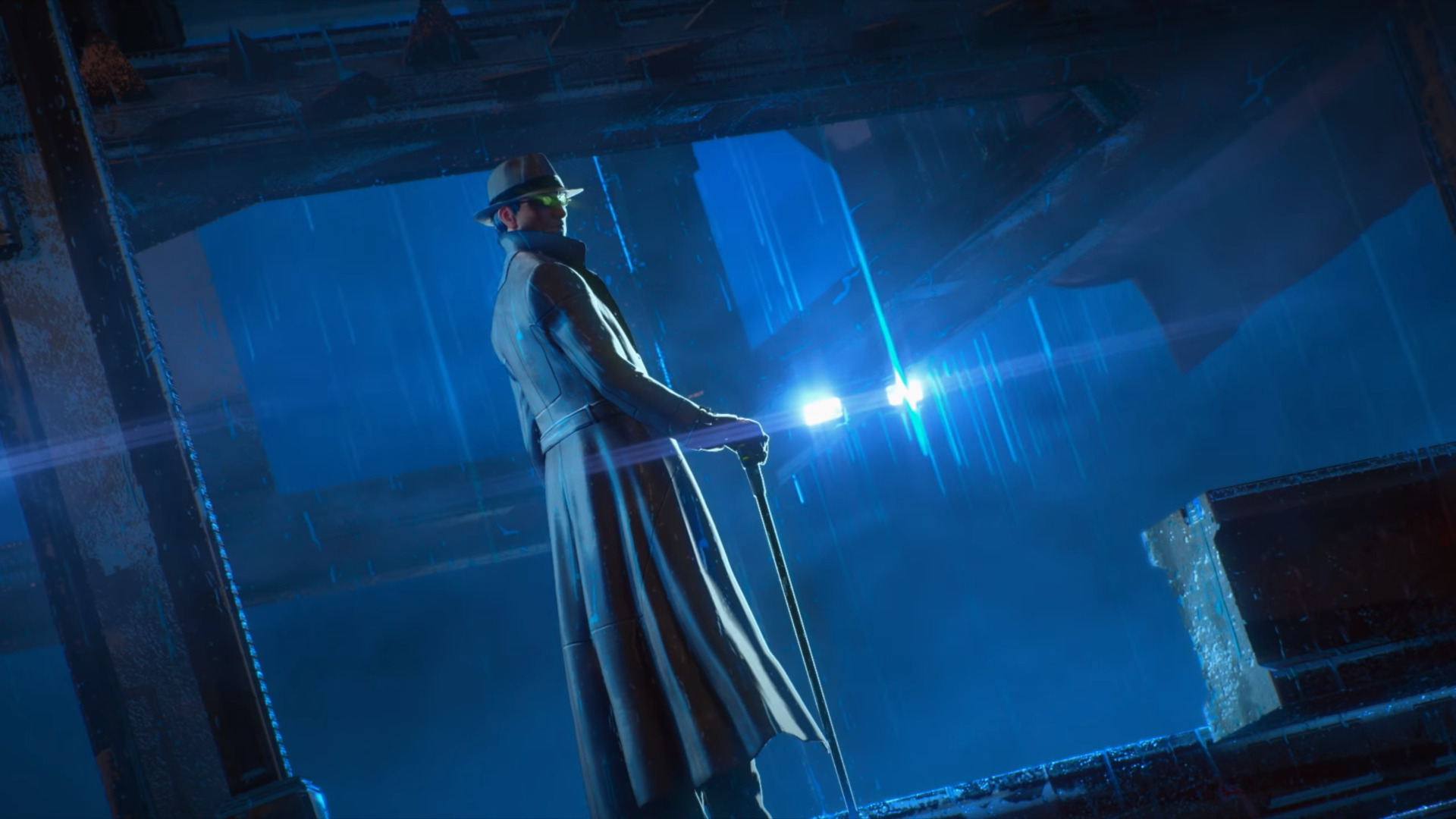 Apex Legends Season 12: Storyline Quest
The new season has dived into Mad Maggie providing players. The father of Octane, Duardo Silva sets Maggie up like a villain who also puts the beloved legends in Danger.
The entire plan is standing in hope of attracting more sympathy to the stance that the Syndicate is also just in component and also just in need of some of the latest leadership: Duardo himself. Octane and Lifeline very wise with the villainous nature already have set their own plans in motion to try and stop him.
Apex Legends Season 12: Battle Pass
It seems that a new battle pass is just on the way with their third-anniversary event. Apex also packed around Octane, Wattson, and Valkyrie along with the ability for getting some of the long disappeared cosmetics.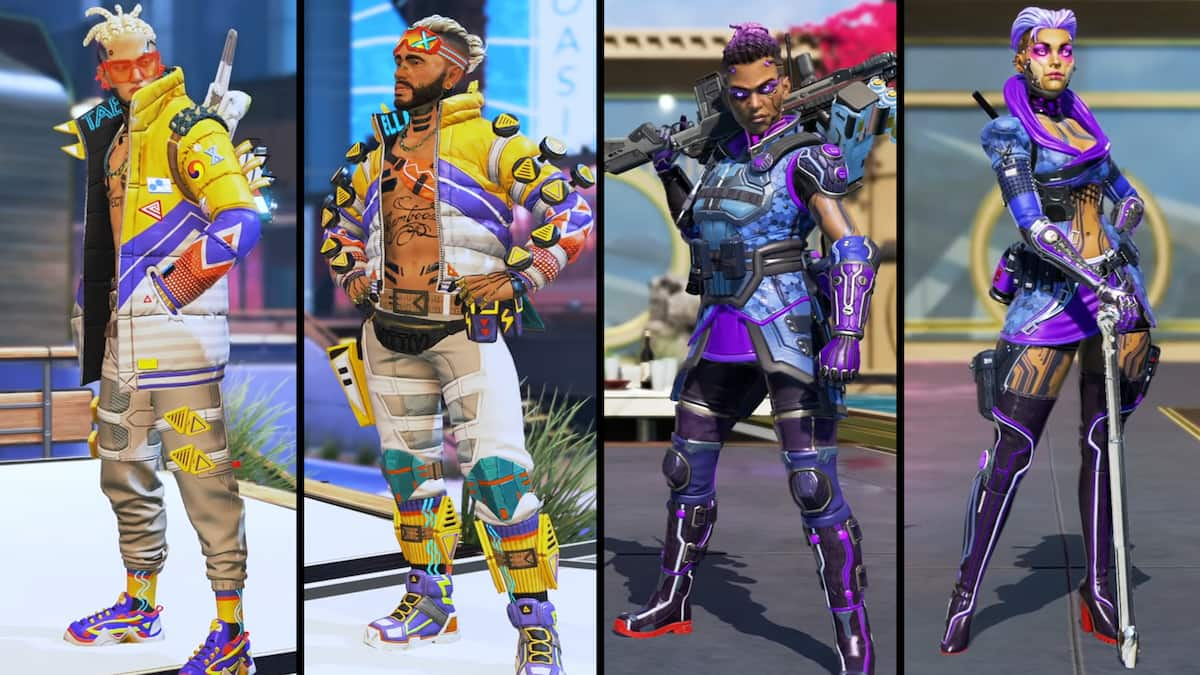 Apex Legends Season 12: Third Year Anniversary
For the celebration of Apex Legends three year anniversary, just log into Apex Legends at the time with each of the three weeks of Season 12 and you will be able to unlock Octane, Wattson, and Valkyrie for free. It seems that each of the characters comes with jus themed Apex Packs that also drop the random items or cosmetics.
You have to log in between 8-15th February to unlock Octane. If you want to unlock Wattson then you have to jump over 15-22nd in February. At last, Valkyrie will be unlocked if you log into 22nd February -1st March.
It seems that Apex Legends Year 3 ends with the anniversary Collection event. At the time of the three weeks of Season 12 you just also can buy 24 collections of exclusive epic and legendary cosmetics from the game store.
Apex Legends Season 12: PS5 + Xbox Series X|S Versions
It seems that the new season Apex Legends just getting versions are on the way. At the time of the preview event, Apex legends game director Steven Ferreira said, " we got a bunch of details coming soon, so I don't want to spoil those.
Apex Legends Season 12: Cross-Progression support
This game is a cross-play and it will not just support cross-progression which means the players also have been using separate accounts while they just want to play on a separate system. It seems that Cross-progression support is coming to Apex Legends in 2022.
A big thanks for the source.
Read: Agent Neon Visits to Valorant with the new Sparkly trailer